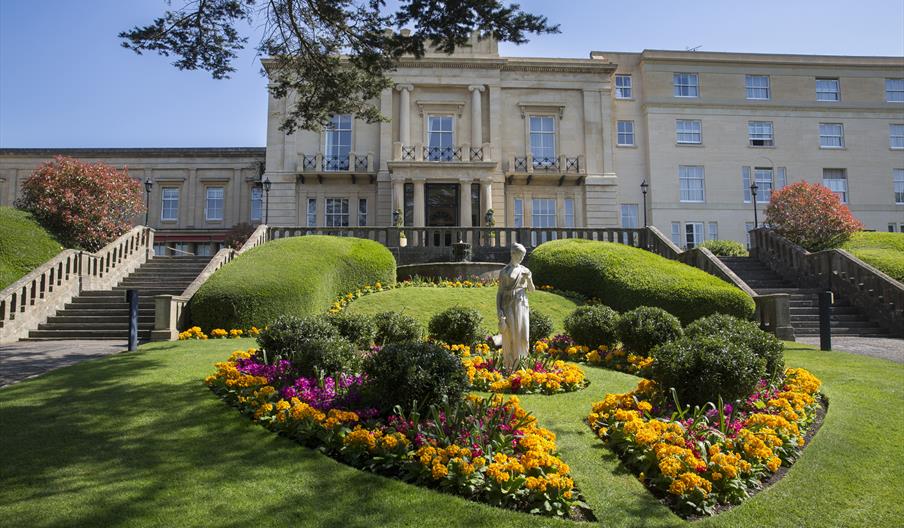 WIN A OVERNIGHT STAY, DINNER AND BREAKFAST AT THE MACDONALD HOTEL AND SPA IN BATH
Description
Enjoy a luxurious night's stay for two at the Macdonald Bath Spa Hotel including dinner and breakfast.
This voucher includes an overnight stay for two in a Standard Double Room. You will receive a bottle of Prosecco on arrival, a dinner allowance of £30.00 per person and breakfast.
Weekend voucher includes Friday & Saturday only.
| Winner Name | Ticket Number | Draw Date |
| --- | --- | --- |
| jemma Vooght | 482 | 22/03/2023 |
1-100
101-200
201-300
301-400
401-500
501-600
601-700
701-800
| Ticket Number | Date | Name |
| --- | --- | --- |
| 1 | 2023-03-22 14:32:25 | Jem V |
| 2 | 2023-03-22 01:54:33 | Sarah Frost |
| 3 | 2023-03-14 15:13:55 | Teresa Simnett |
| 4 | 2023-03-19 15:18:38 | Debbie Dodd |
| 5 | 2023-03-14 15:04:29 | Danielle Mearns |
| 6 | 2023-03-14 17:20:35 | Vicky Griffin |
| 7 | 2023-03-16 11:40:42 | Jackie Dean |
| 8 | 2023-03-17 15:54:34 | Helen Holloway |
| 9 | 2023-03-22 09:19:06 | Deana Bristow |
| 10 | 2023-03-16 21:35:42 | Gail Whitman |
| 11 | 2023-03-16 11:40:42 | Jackie Dean |
| 12 | 2023-03-17 10:45:37 | Rebecca Wood |
| 13 | 2023-03-14 15:13:55 | Teresa Simnett |
| 14 | 2023-03-14 15:01:57 | Elliot Wolsey |
| 15 | 2023-03-16 11:40:42 | Jackie Dean |
| 16 | 2023-03-22 09:22:07 | Carla Taylor |
| 17 | 2023-03-14 17:20:35 | Vicky Griffin |
| 18 | 2023-03-20 22:04:37 | Richard Higham |
| 19 | 2023-03-22 16:56:55 | Michelle Soanes |
| 20 | 2023-03-14 15:01:57 | Elliot Wolsey |
| 21 | 2023-03-14 16:34:28 | Lisa Roberts |
| 22 | 2023-03-22 01:54:33 | Sarah Frost |
| 23 | 2023-03-18 12:18:02 | Lucie Dobeer |
| 24 | 2023-03-14 19:13:13 | Emma Louise |
| 25 | 2023-03-22 19:23:58 | Hannah Brown |
| 26 | 2023-03-22 19:22:35 | kerry b |
| 27 | 2023-03-18 20:05:38 | Kelly Bradford |
| 28 | 2023-03-18 14:45:40 | Helen Holloway |
| 29 | 2023-03-21 17:59:20 | Anita Passmore |
| 30 | 2023-03-14 15:11:37 | Eden Good |
| 32 | 2023-03-22 20:14:11 | Angela Dowell |
| 33 | 2023-03-21 00:46:50 | Marc Baker |
| 36 | 2023-03-18 22:27:08 | Shelley Conroy |
| 37 | 2023-03-22 19:19:20 | Rachel Scott |
| 38 | 2023-03-22 18:53:23 | Samantha McCourt |
| 41 | 2023-03-22 20:13:30 | Sophie Trotter |
| 42 | 2023-03-17 21:30:21 | c P |
| 43 | 2023-03-22 20:56:38 | Marie Shears |
| 44 | 2023-03-20 18:58:49 | Sarah Thompson-Lowe |
| 45 | 2023-03-22 20:24:32 | Louise Martin |
| 46 | 2023-03-15 07:19:16 | Lisa Sanders |
| 47 | 2023-03-21 16:31:09 | Katrina Giffard |
| 48 | 2023-03-22 20:06:46 | Nicola Piggott |
| 50 | 2023-03-22 20:54:27 | Michelle Blamey |
| 53 | 2023-03-21 16:31:09 | Katrina Giffard |
| 54 | 2023-03-22 19:36:43 | Cameron Thompson |
| 56 | 2023-03-14 15:20:04 | S S |
| 57 | 2023-03-22 20:04:10 | Liam Taylor |
| 58 | 2023-03-17 06:05:14 | Chris Bryant |
| 59 | 2023-03-17 07:20:16 | Carol Chappell |
| 61 | 2023-03-22 20:32:48 | Louise Bradley |
| 62 | 2023-03-22 11:43:58 | Natalie Anderson |
| 64 | 2023-03-22 20:57:52 | Scott Wooll |
| 65 | 2023-03-22 16:56:55 | Michelle Soanes |
| 66 | 2023-03-18 07:42:09 | Victoria PritchardDavies |
| 68 | 2023-03-22 12:53:45 | Shana Taylor |
| 69 | 2023-03-22 14:32:25 | Jem V |
| 70 | 2023-03-14 15:11:37 | Eden Good |
| 72 | 2023-03-22 20:57:52 | Scott Wooll |
| 73 | 2023-03-20 15:44:49 | Angela Macey |
| 76 | 2023-03-22 20:57:52 | Scott Wooll |
| 77 | 2023-03-21 16:31:09 | Katrina Giffard |
| 79 | 2023-03-14 15:13:55 | Teresa Simnett |
| 80 | 2023-03-22 11:34:08 | Emma Schofield |
| 81 | 2023-03-22 20:11:53 | Sadie Freeman |
| 82 | 2023-03-22 19:11:35 | kirsty hill |
| 84 | 2023-03-22 14:39:32 | Charlotte Avery |
| 86 | 2023-03-22 20:56:38 | Marie Shears |
| 87 | 2023-03-14 15:01:43 | Esmé Kershaw. |
| 88 | 2023-03-22 20:00:42 | Michael White |
| 89 | 2023-03-22 06:51:18 | Holly Williams |
| 90 | 2023-03-21 16:09:12 | Teri Clarke |
| 92 | 2023-03-22 12:18:42 | Peggy Phillips |
| 93 | 2023-03-22 20:51:10 | Tamsin PS |
| 94 | 2023-03-22 19:29:35 | Stacey Lumsdon |
| 95 | 2023-03-22 06:49:04 | Tracey Rea |
| 96 | 2023-03-17 05:06:20 | Ceri Hall |
| 97 | 2023-03-15 17:31:29 | Katie Brailsford |
| 98 | 2023-03-14 18:26:41 | Daniel Wadling |
| 99 | 2023-03-22 14:32:25 | Jem V |
| 100 | 2023-03-14 15:11:37 | Eden Good |