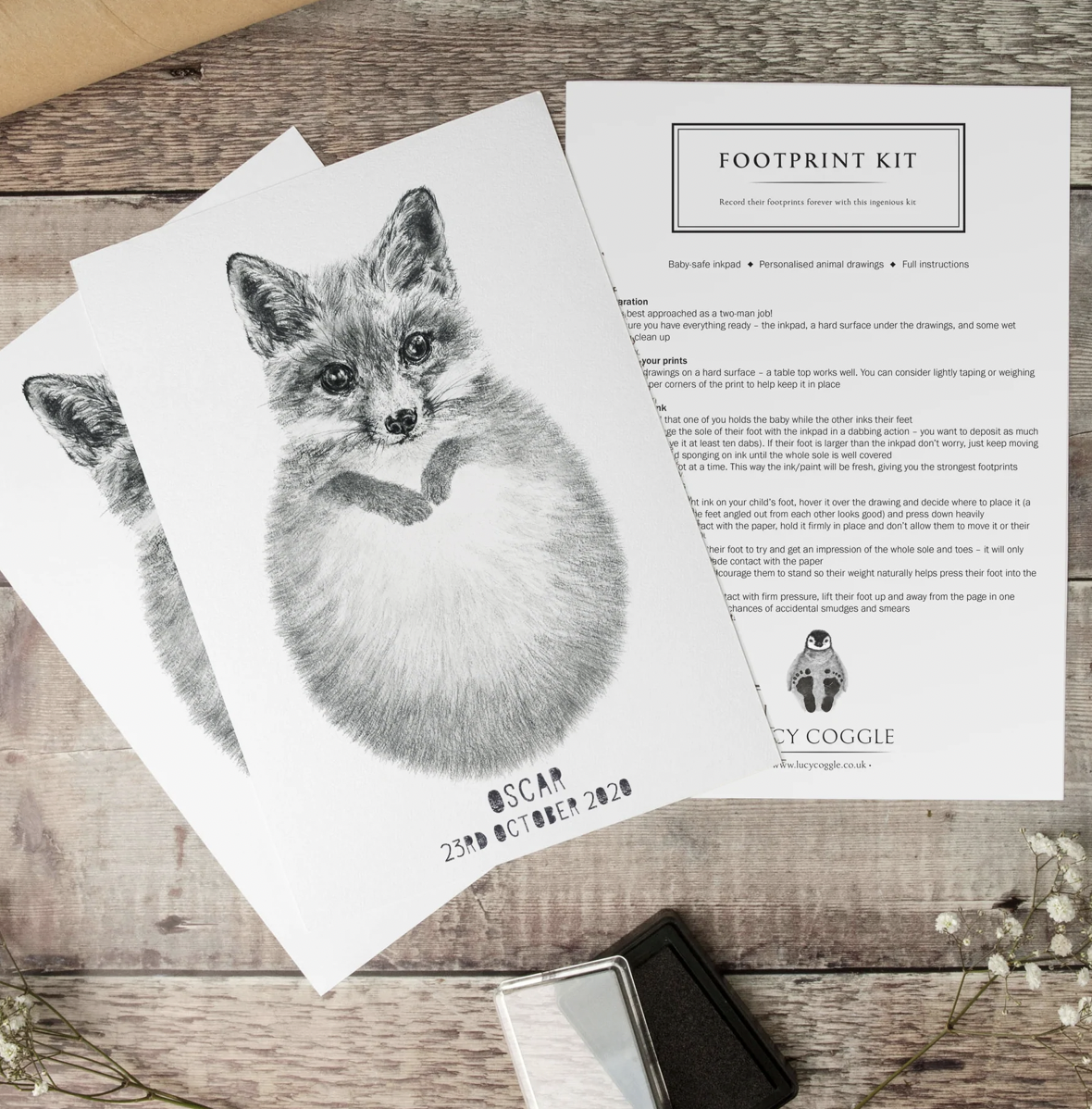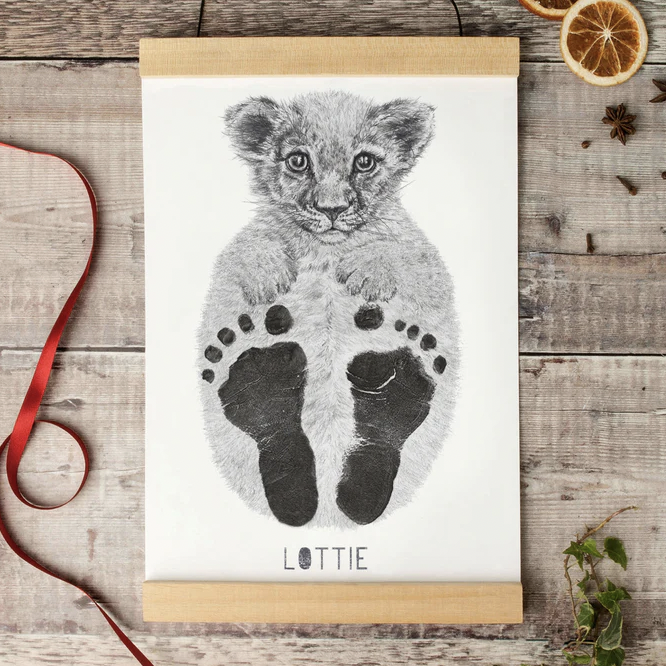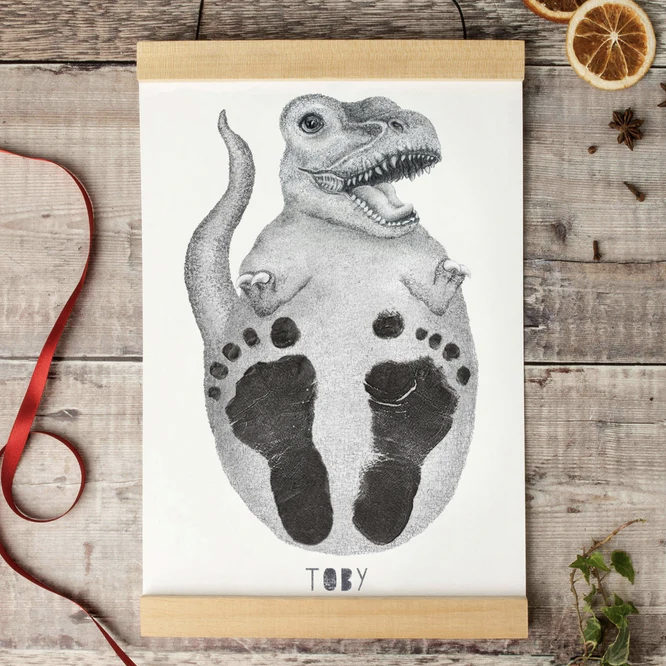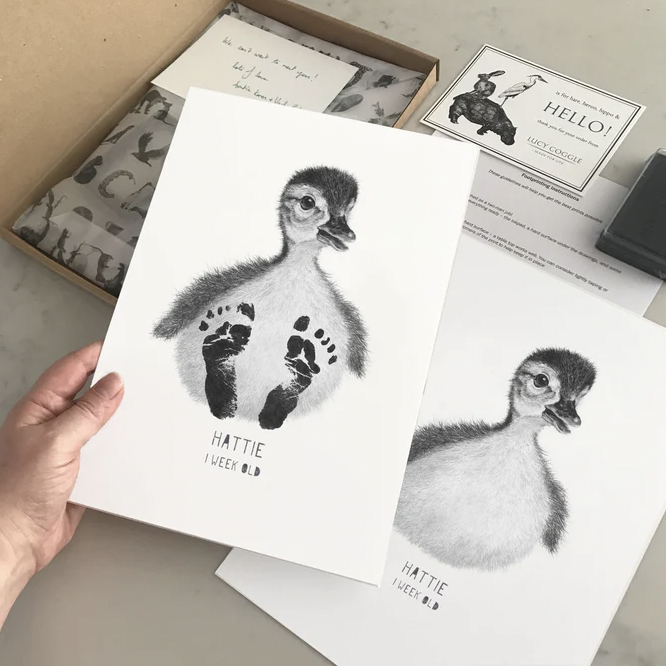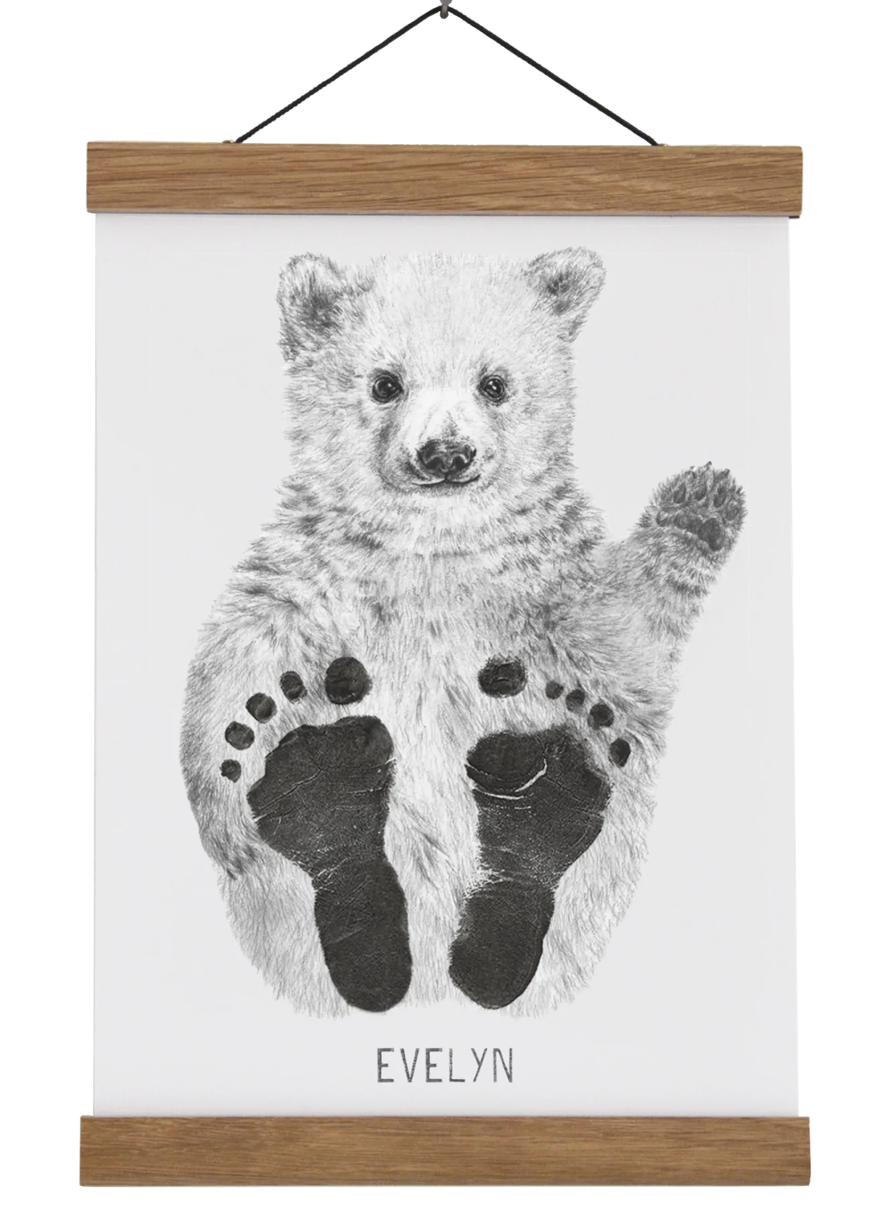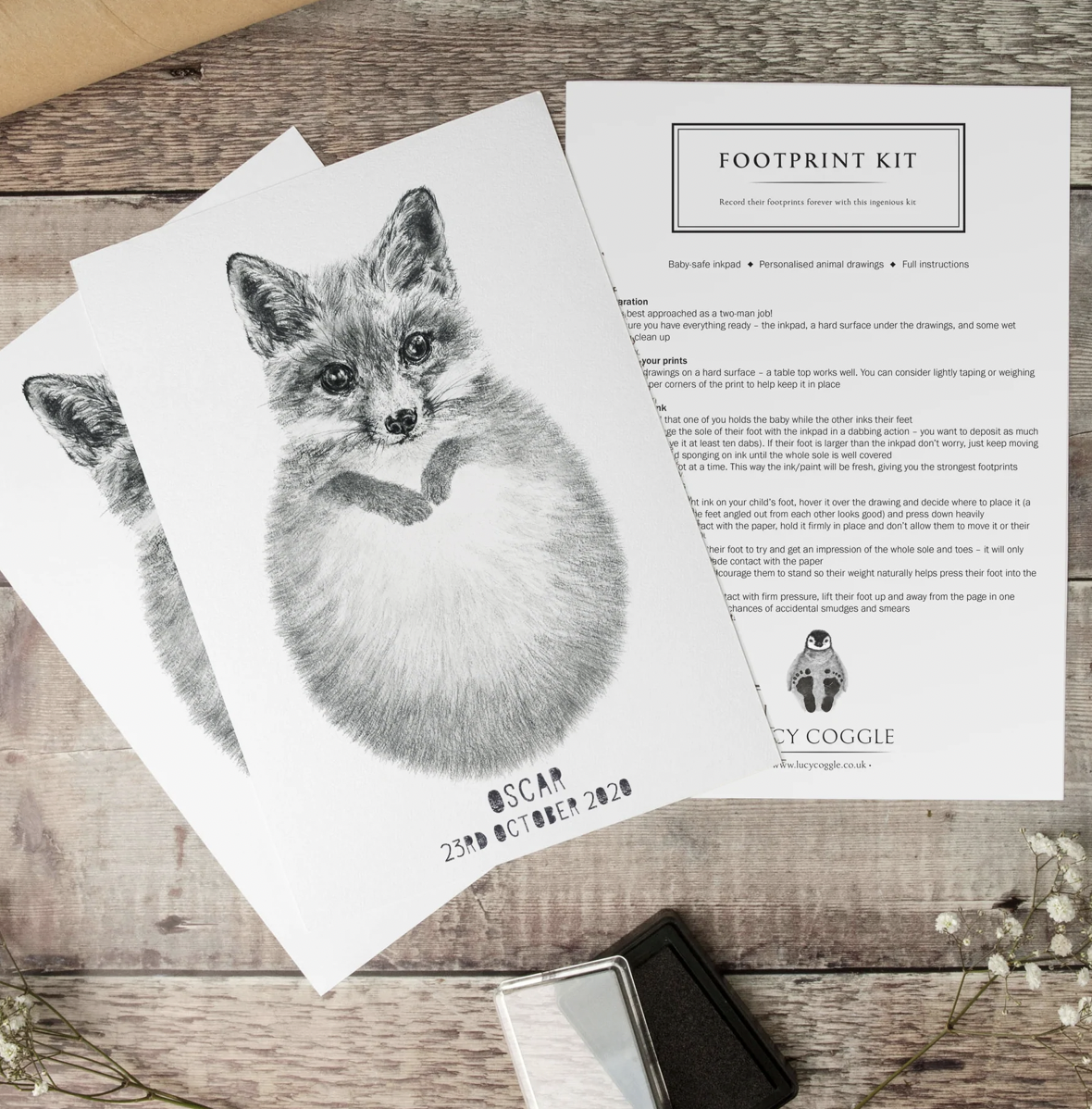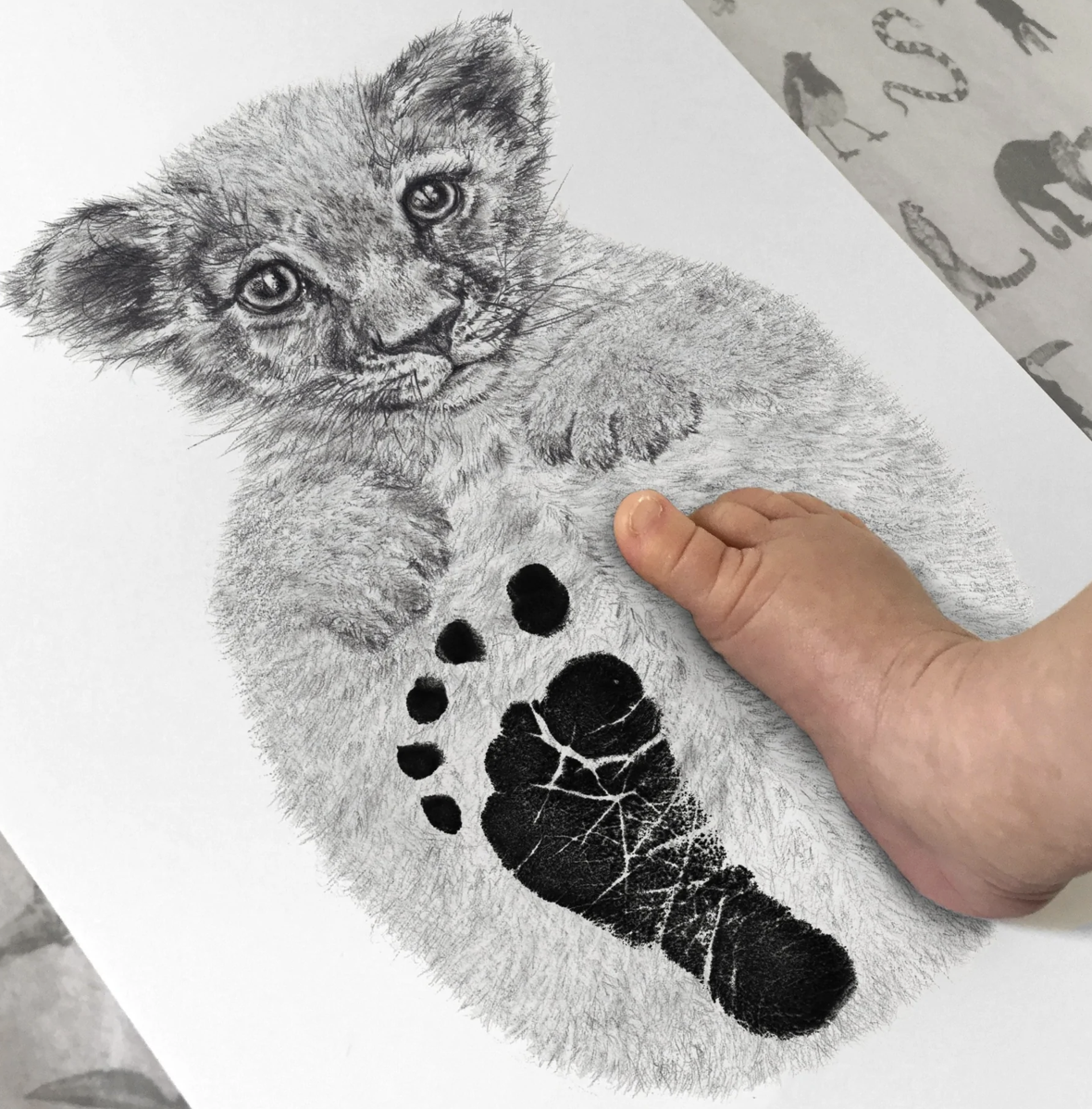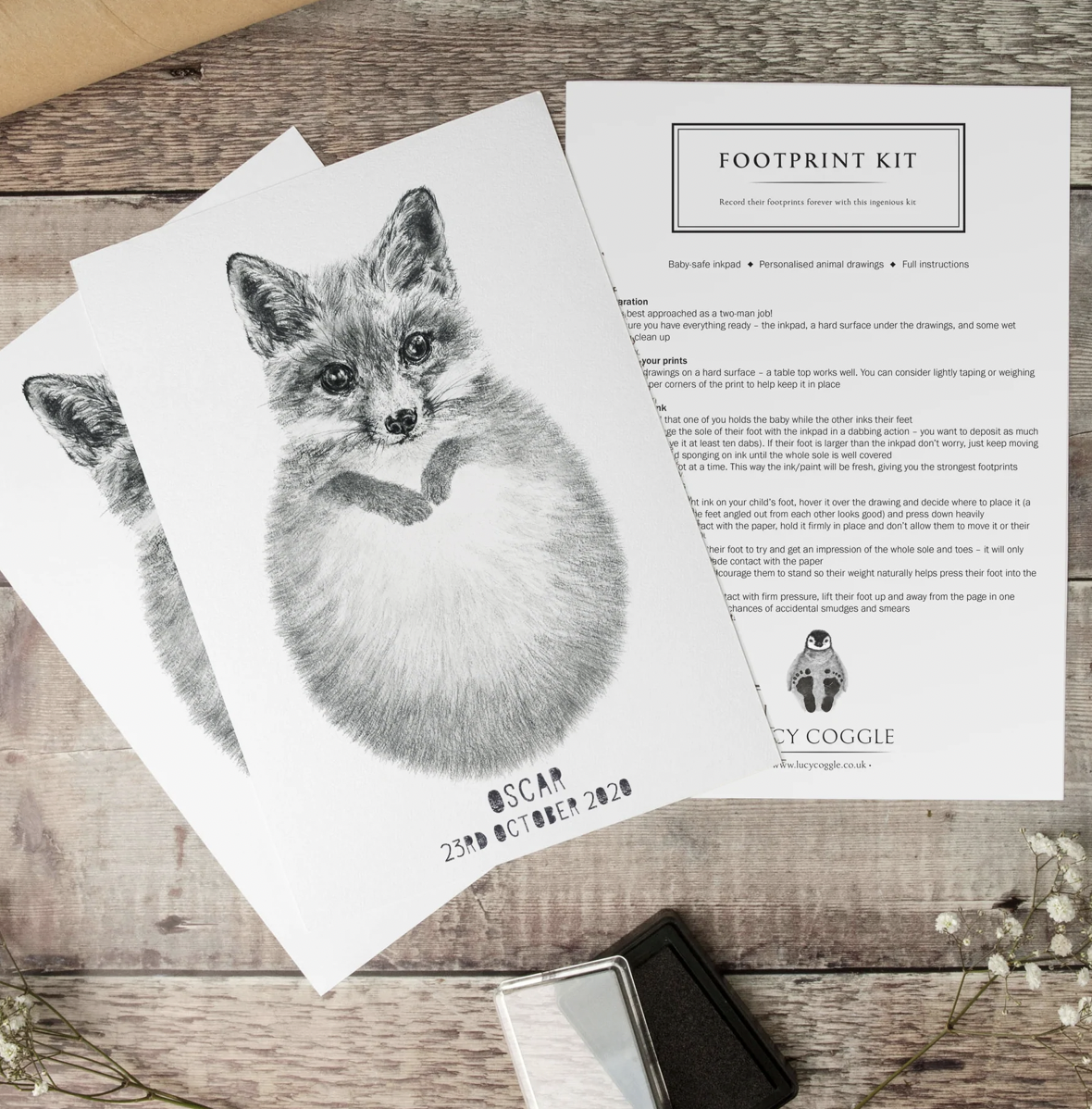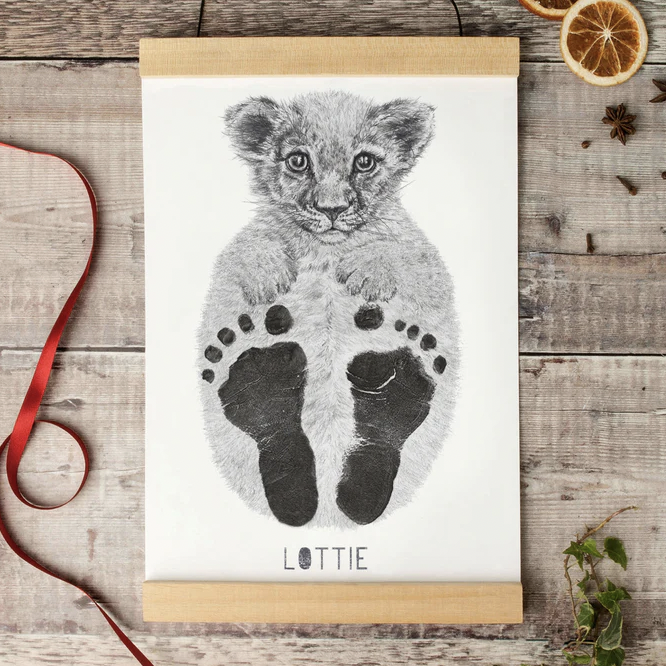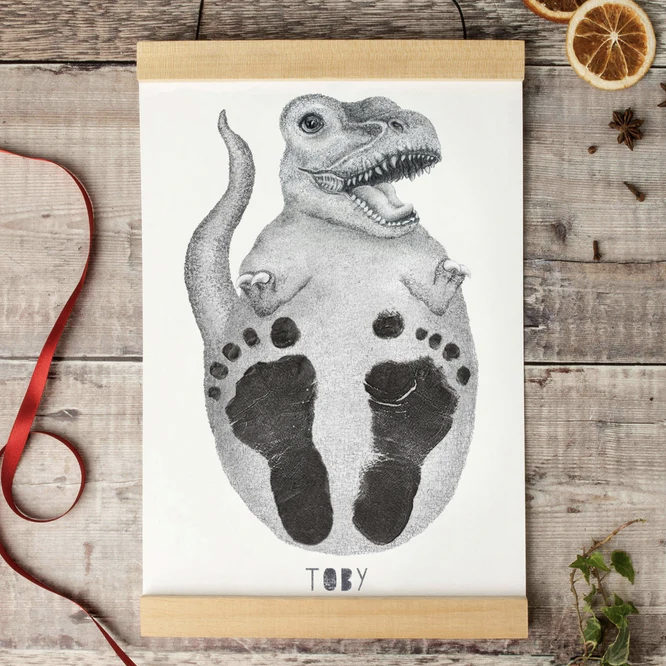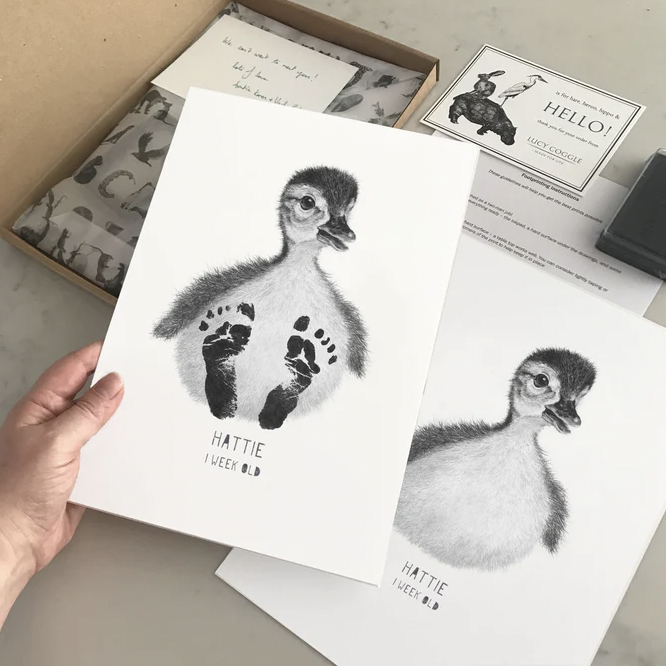 WIN A Lucy Coggle Personalised Baby Footprint Kit
Description
Win a Lucy Coggle Personalised Baby Footprint Kit (Winner chooses 1 x animal kit of their choice)
Record those glorious little feet with a beautiful footprint kit! Capture memories to last a lifetime and make a record of their growing footprints.
Available in sizes from newborn to 7yrs old, it's perfect for new babies or older children – they love to join in! – just choose the appropriate size for your child's feet, and let us know if you want us to personalise with their name (and optional date of birth) under the drawing.
The kit has two prints as standard, so you'll have one to keep and one to give away! It comes with detailed instructions on how best to add the best footprints, and includes a baby-safe inkpad so you have everything you need to get started.
Also includes a magnetic oak picture hanger so you can hang your/their masterpiece right away!
Please note that the sizes are provided as a rough guide: taking your baby's footprints is not an exact science!
Extra small – newborn – feet up to 8.5cm
Small – up to 1 year – feet 8.5 to 11.5cm – UK size 1-4 – EU size 16.5-20
Medium – 1 to 3 years – feet 11.5 to 16cm – UK size 4.5-9 – EU size 20.5-27
Large – 3 to 7 years – feet 16 to 19cm – UK size 9.5-12.5 – EU size 27.5-31
| Winner Name | Ticket Number | Draw Date |
| --- | --- | --- |
| Abbie Cook | 57 | 23/01/2023 |
| Ticket Number | Date | Name |
| --- | --- | --- |
| 6 | 2023-01-23 19:51:04 | Amy Kelly |
| 7 | 2023-01-23 19:56:43 | Tara Evans |
| 10 | 2023-01-23 18:49:34 | Sarah Tideswell |
| 11 | 2023-01-20 17:05:10 | Catherine Marsh |
| 13 | 2023-01-23 20:24:31 | Helen Gudgin |
| 14 | 2023-01-23 19:56:43 | Tara Evans |
| 17 | 2023-01-19 00:31:05 | Sarah Heal |
| 18 | 2023-01-23 17:02:43 | E W |
| 20 | 2023-01-23 17:48:43 | Rachel Caulkin |
| 21 | 2023-01-22 21:12:02 | Caroline White |
| 22 | 2023-01-23 20:19:40 | LJ Storer |
| 23 | 2023-01-23 20:19:40 | LJ Storer |
| 24 | 2023-01-21 12:59:45 | Laura Baker |
| 29 | 2023-01-23 06:45:15 | Amy Wain |
| 31 | 2023-01-23 06:45:15 | Amy Wain |
| 35 | 2023-01-23 20:01:52 | Jessica Gameson |
| 39 | 2023-01-18 10:33:52 | Charlotte Ager |
| 41 | 2023-01-23 20:24:31 | Helen Gudgin |
| 42 | 2023-01-23 20:06:39 | Susie Black |
| 43 | 2023-01-23 20:51:00 | Karla Perry |
| 45 | 2023-01-22 21:33:23 | Tara Evans |
| 46 | 2023-01-21 12:59:45 | Laura Baker |
| 47 | 2023-01-16 22:04:10 | Laura Baker |
| 49 | 2023-01-22 21:12:02 | Caroline White |
| 53 | 2023-01-23 20:19:58 | Kathleen Brolan |
| 55 | 2023-01-23 20:15:52 | Holly Owens |
| 56 | 2023-01-23 06:45:15 | Amy Wain |
| 57 | 2023-01-23 18:26:52 | Abbie Cook |
| 59 | 2023-01-23 18:01:11 | Natasha Bourne |
| 61 | 2023-01-23 19:41:08 | Jem V |
| 63 | 2023-01-18 19:43:46 | E W |
| 66 | 2023-01-23 11:58:39 | Jem V |
| 70 | 2023-01-23 18:49:34 | Sarah Tideswell |
| 71 | 2023-01-23 19:22:10 | Magenta Baxendale |
| 74 | 2023-01-16 22:04:10 | Laura Baker |
| 76 | 2023-01-23 19:12:54 | Jade Pook |
| 77 | 2023-01-23 20:37:06 | Sam Bannister |
| 78 | 2023-01-23 20:06:56 | Ian Crocker |
| 79 | 2023-01-18 10:33:52 | Charlotte Ager |
| 82 | 2023-01-21 12:59:45 | Laura Baker |
| 84 | 2023-01-23 10:50:27 | Fliss Wright |
| 88 | 2023-01-22 21:33:23 | Tara Evans |
| 92 | 2023-01-23 18:49:34 | Sarah Tideswell |
| 93 | 2023-01-16 22:04:10 | Laura Baker |
| 100 | 2023-01-22 21:12:02 | Caroline White |