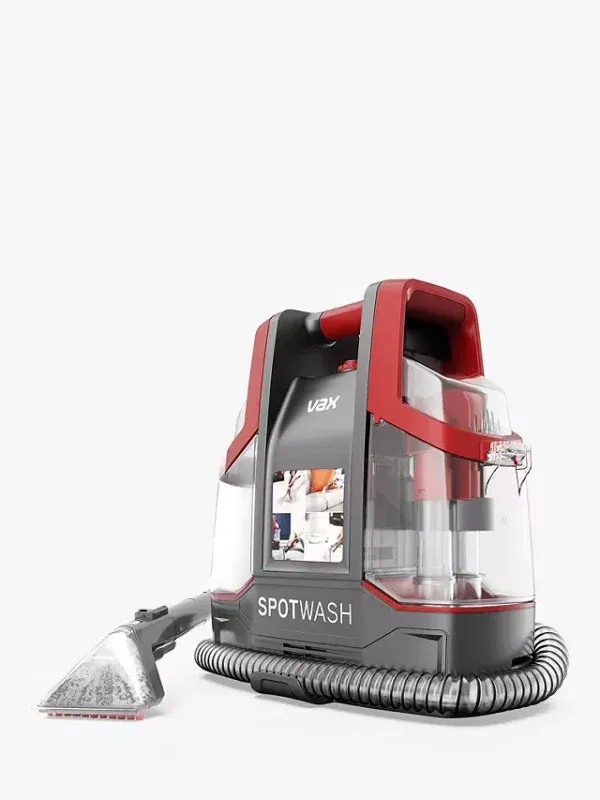 Vax Spotwash Carpet Washer
Description
Vax Spotwash Carpet Washer
Effectively tackles everyday spills and stains. Be prepared for unexpected accidents with Vax's Spot Wash spot cleaner.
This multi-purpose spot cleaner quickly, easily and conveniently lifts spills and stains, combining powerful suction with deep cleaning.
With two cleaning attachments designed to tackle stains and mess on different surface types, Vax SpotWash is ideal for use on carpet, upholstery, stairs and sealed hard floors. Includes a hard floor scrub attachment, a multi-purpose attachment and 250ml Spot Washer Cleaning Solution.
Discreetly tucks away in your cleaning cupboard and conveniently flush the hose clean after each use to help remove residual hair, dirt and debris left in the hose after use.
| Winner Name | Ticket Number | Draw Date |
| --- | --- | --- |
| Raymond Burgess | 125 | 03/05/2022 |
1-10
11-20
21-30
31-40
41-50
51-60
61-70
71-80
81-90
91-100
101-110
111-120
121-130
| Ticket Number | Date | Name |
| --- | --- | --- |
| 1 | 2022-05-02 09:23:25 | Samantha Head |
| 2 | 2022-04-29 18:53:25 | Victoria Forbes |
| 4 | 2022-04-30 08:00:39 | Linda Smith |
| 5 | 2022-05-03 20:37:20 | David Orrey |
| 6 | 2022-05-03 14:31:26 | Gail. Gilbert. |
| 7 | 2022-05-03 19:57:40 | jeremy blackler |
| 8 | 2022-04-29 19:39:22 | Sharon Hooker |
| 10 | 2022-05-02 18:46:05 | Raymond Burgess |