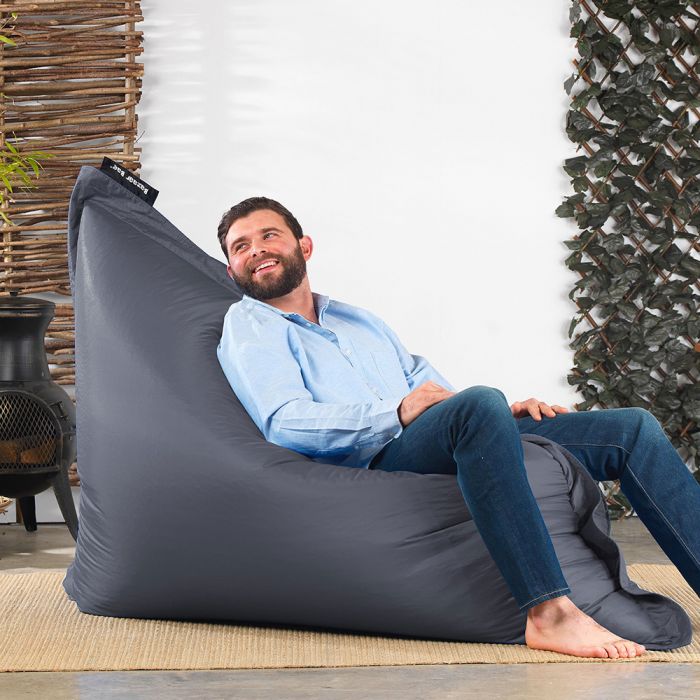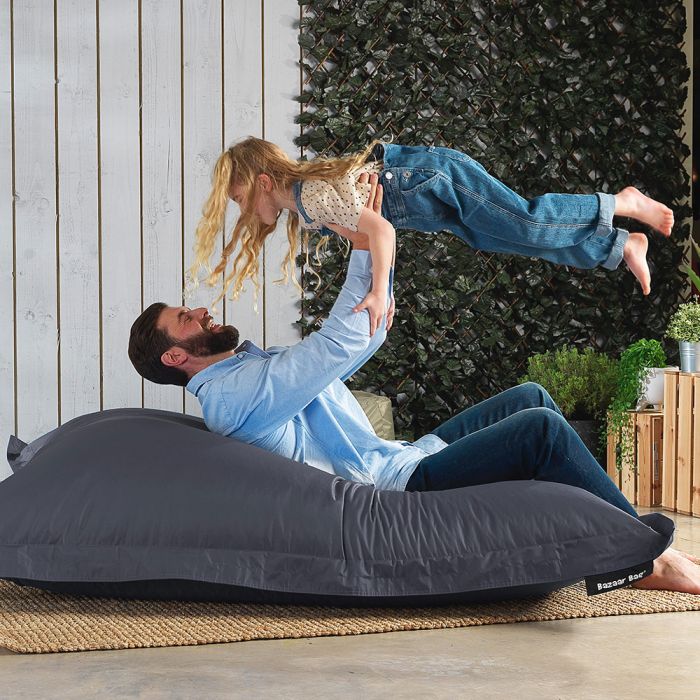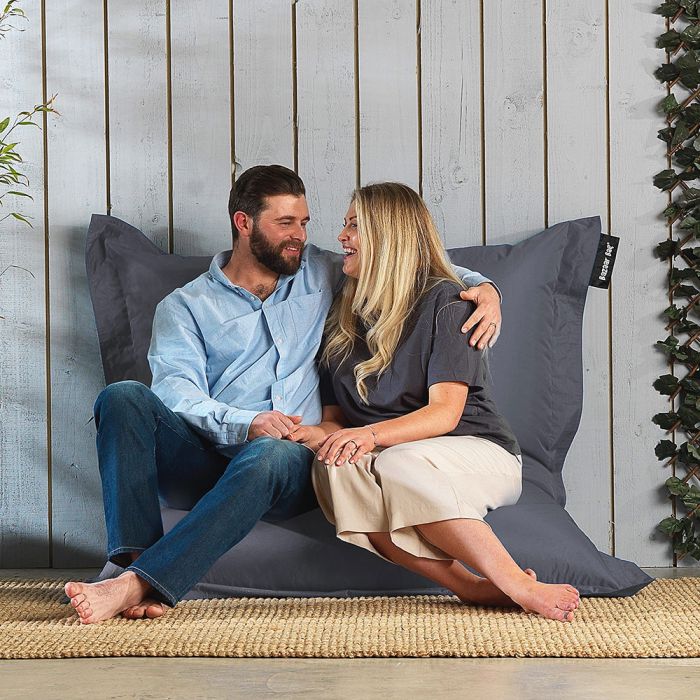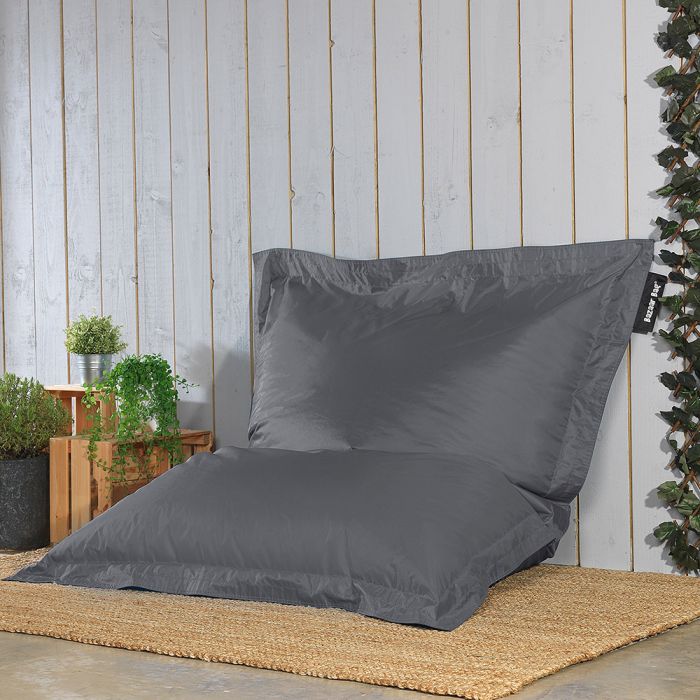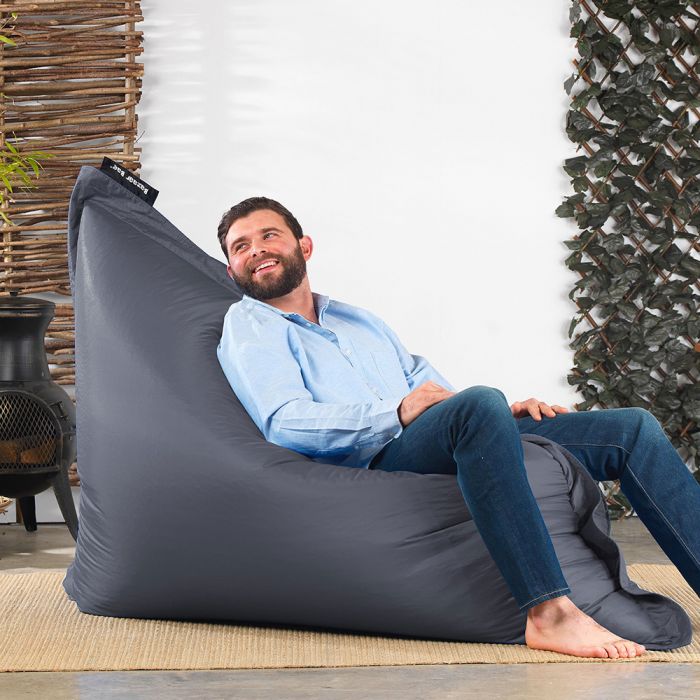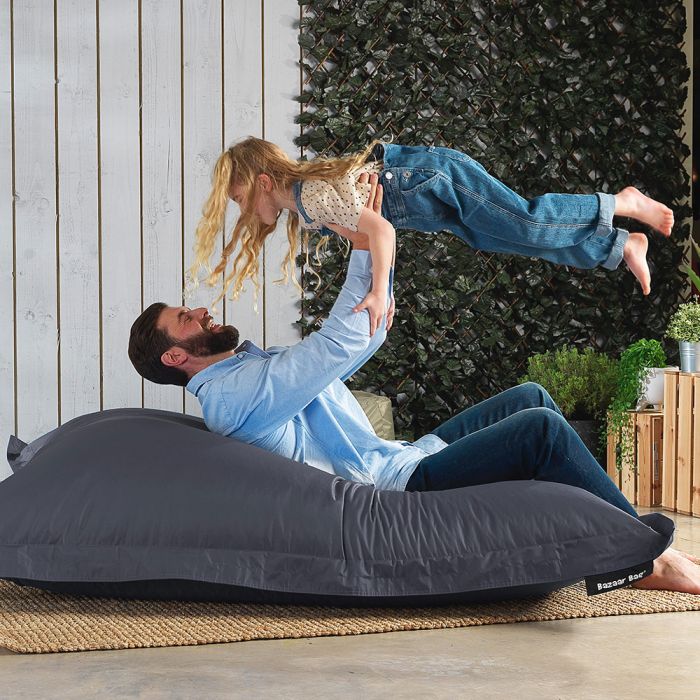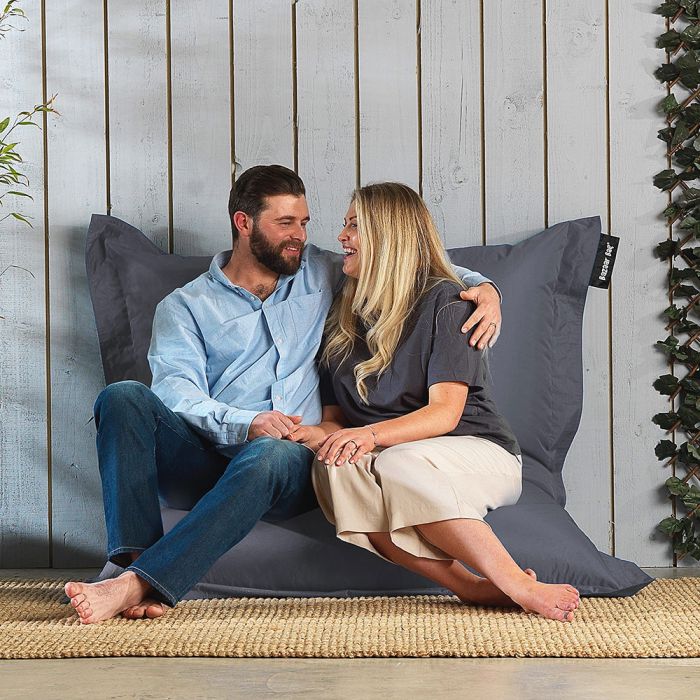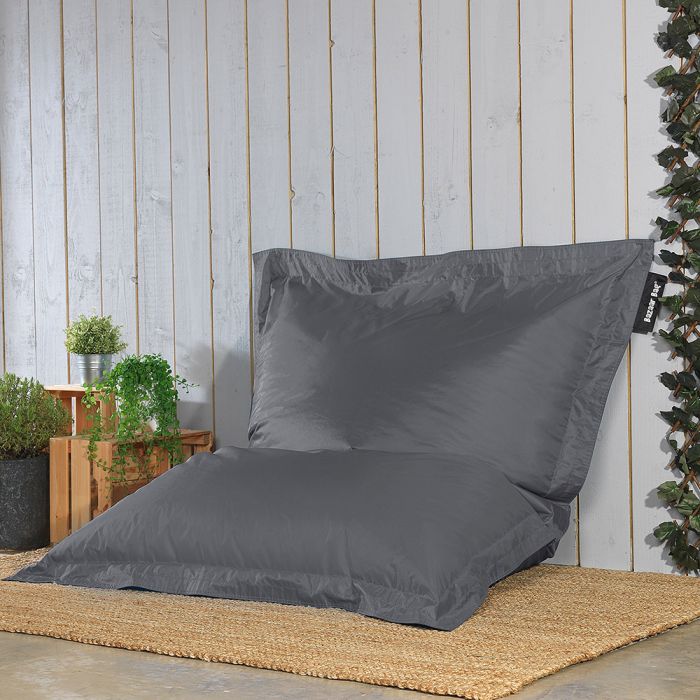 The Bazaar Bag Indoor & Outdoor Giant Bean Bags XXL
Description
The Bazaar Bag® is for all of us who want the easy life. It's a truly comfortable xxl bean bag that creates a base camp to be free, anywhere.
It goes where you need it most. This giant bean bag transforms homes, gardens, and offices into happy spaces. Its tactile filling will support your body as you squish and squash into whatever position you like.
Prop it against a wall like a floor chair, lay flat like a floor cushion for lounging, or sink in side-ways for a canoe shape. Even hide behind it in a water fight! Chill out and don't worry about spills, it is made with a 100% water-resistant fabric.
Veeva® is for everyone, whoever you are, wherever you are. Plop down, sink in, and chill out.
The Bazaar Bag is extremely versatile, allowing for multiple different shapes. It can become a handy Sun Lounger for your garden.
Bazaar Bag®, Giant Bean Bag Chair, Large Indoor Living Room Giant Floor Cushion Bean Bag, Outdoor Water Resistant Garden XXL Bean Bag Lounger
| Winner Name | Ticket Number | Draw Date |
| --- | --- | --- |
| Glenn Bowden | 9 | 29/08/2022 |
| Ticket Number | Date | Name |
| --- | --- | --- |
| 1 | 2022-08-23 08:48:06 | L D |
| 2 | 2022-08-29 13:07:44 | Kerri Del-Pizzo |
| 3 | 2022-08-29 19:50:53 | Linda Beer |
| 4 | 2022-08-29 11:02:55 | Tania Johns |
| 5 | 2022-08-29 13:13:47 | Andrew Del-pizzo |
| 6 | 2022-08-29 09:17:25 | Nicola Bird |
| 7 | 2022-08-29 10:11:48 | Lana Head |
| 8 | 2022-08-27 16:44:31 | Kirstie Darragh |
| 9 | 2022-08-28 20:00:36 | Glenn Bowden |
| 10 | 2022-08-25 09:59:48 | Philippa Lohmeyer |
| 11 | 2022-08-29 20:16:38 | Sian Beer |
| 12 | 2022-08-27 16:44:31 | Kirstie Darragh |
| 13 | 2022-08-27 21:31:09 | Gemma Brewer |
| 14 | 2022-08-23 18:21:51 | Juliet Phillips |
| 15 | 2022-08-29 20:10:13 | Amanda Crask |
| 16 | 2022-08-28 17:37:32 | Kelvin Courtenay |
| 17 | 2022-08-29 14:33:34 | Phil Masters |
| 18 | 2022-08-29 17:13:18 | L G M |
| 19 | 2022-08-29 10:52:47 | Claire Warren |
| 20 | 2022-08-26 13:00:29 | Karen Tait |
| 21 | 2022-08-29 09:17:46 | Lee White |
| 22 | 2022-08-27 16:44:31 | Kirstie Darragh |
| 23 | 2022-08-28 20:00:36 | Glenn Bowden |
| 24 | 2022-08-27 15:55:34 | Lucy F |
| 25 | 2022-08-26 20:13:29 | Robert Harman |
| 26 | 2022-08-29 09:43:48 | Kelvin Courtenay |
| 27 | 2022-08-29 13:10:59 | Chloe Rabone |
| 28 | 2022-08-27 07:37:33 | Deanne Lovell |
| 29 | 2022-08-27 01:59:58 | Ryan Chivers |
| 30 | 2022-08-23 10:01:14 | L D |
| 31 | 2022-08-29 19:11:52 | James Martin |
| 32 | 2022-08-29 19:40:47 | Ian Garner |
| 33 | 2022-08-29 14:00:17 | Emma Davies |
| 34 | 2022-08-28 20:00:36 | Glenn Bowden |
| 35 | 2022-08-27 19:03:59 | Chantelle Amphlett |
| 36 | 2022-08-25 11:03:26 | daniel kelly |
| 37 | 2022-08-29 14:33:34 | Phil Masters |
| 38 | 2022-08-29 17:52:45 | Sarah Dennis |
| 39 | 2022-08-29 18:57:01 | Faye Lawlor |
| 40 | 2022-08-26 20:13:29 | Robert Harman |
| 41 | 2022-08-29 09:06:02 | Helen bradford |
| 42 | 2022-08-27 19:03:59 | Chantelle Amphlett |
| 43 | 2022-08-29 14:56:19 | Patricia Mcculloch |
| 44 | 2022-08-29 19:08:58 | Kasia Mil |
| 45 | 2022-08-29 13:30:30 | Christopher Hughes |
| 46 | 2022-08-29 14:45:58 | Victor Gray |
| 47 | 2022-08-27 01:59:58 | Ryan Chivers |
| 48 | 2022-08-28 20:00:36 | Glenn Bowden |
| 49 | 2022-08-27 07:37:33 | Deanne Lovell |
| 50 | 2022-08-29 17:04:07 | David Fitzsimmons |
| 51 | 2022-08-28 22:09:12 | Nicola Naylor |
| 52 | 2022-08-23 23:05:37 | Chantel Adams |
| 53 | 2022-08-29 19:55:45 | Gemma Cottrell |
| 54 | 2022-08-27 16:44:31 | Kirstie Darragh |
| 55 | 2022-08-29 13:10:59 | Chloe Rabone |
| 56 | 2022-08-29 11:51:52 | Lekel North |
| 57 | 2022-08-26 20:13:29 | Robert Harman |
| 58 | 2022-08-29 20:24:09 | Si Underwood |
| 59 | 2022-08-29 18:51:47 | Chantelle Amphlett |
| 60 | 2022-08-26 20:23:26 | S Nall |
| 61 | 2022-08-29 19:40:47 | Ian Garner |
| 62 | 2022-08-26 20:13:29 | Robert Harman |
| 63 | 2022-08-29 19:58:43 | Stacey Smith |
| 64 | 2022-08-29 18:41:35 | Melissa Ashley |
| 65 | 2022-08-27 16:44:31 | Kirstie Darragh |
| 66 | 2022-08-29 09:43:48 | Kelvin Courtenay |
| 67 | 2022-08-29 11:51:52 | Lekel North |
| 68 | 2022-08-23 10:01:14 | L D |
| 69 | 2022-08-27 15:55:34 | Lucy F |
| 70 | 2022-08-28 17:37:32 | Kelvin Courtenay |
| 71 | 2022-08-29 13:07:44 | Kerri Del-Pizzo |
| 72 | 2022-08-29 15:52:51 | K M |
| 73 | 2022-08-26 20:13:29 | Robert Harman |
| 74 | 2022-08-27 01:59:58 | Ryan Chivers |
| 75 | 2022-08-29 14:33:34 | Phil Masters |
| 76 | 2022-08-23 10:01:14 | L D |
| 77 | 2022-08-29 19:00:48 | Charlotte Watton |
| 78 | 2022-08-29 10:52:47 | Claire Warren |
| 79 | 2022-08-29 09:43:48 | Kelvin Courtenay |
| 80 | 2022-08-29 17:04:07 | David Fitzsimmons |
| 81 | 2022-08-29 18:34:23 | g Mv |
| 82 | 2022-08-28 20:00:36 | Glenn Bowden |
| 83 | 2022-08-29 20:10:13 | Amanda Crask |
| 84 | 2022-08-29 19:15:53 | Tania Cassidy |
| 85 | 2022-08-27 13:06:06 | Nathan Summer |
| 86 | 2022-08-29 13:46:55 | Helen Bryant |
| 87 | 2022-08-29 20:16:38 | Sian Beer |
| 88 | 2022-08-29 19:00:48 | Charlotte Watton |
| 89 | 2022-08-29 19:50:53 | Linda Beer |
| 90 | 2022-08-23 08:48:50 | L D |