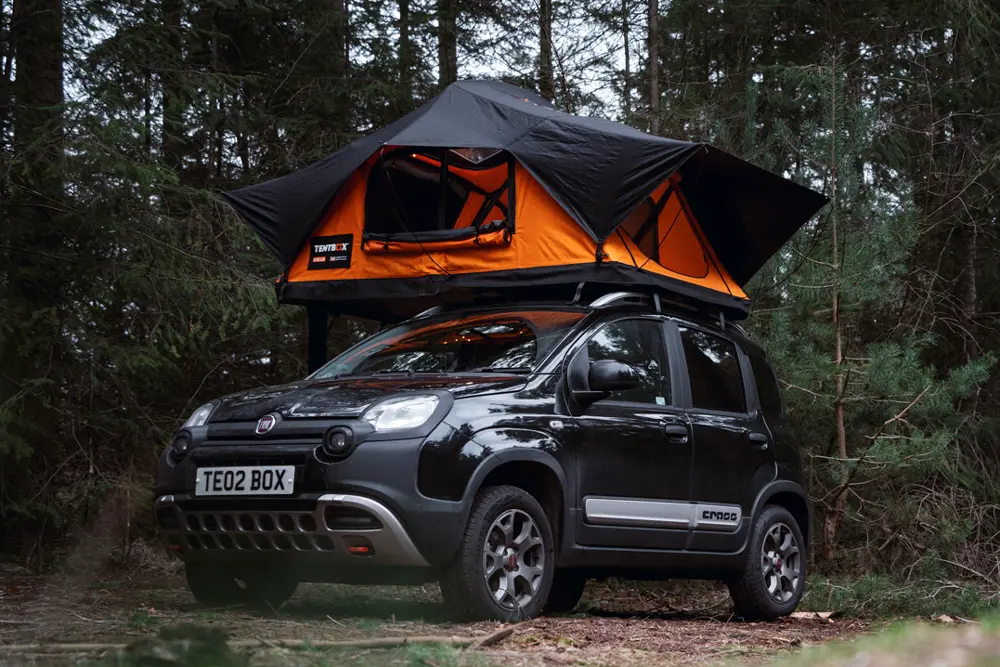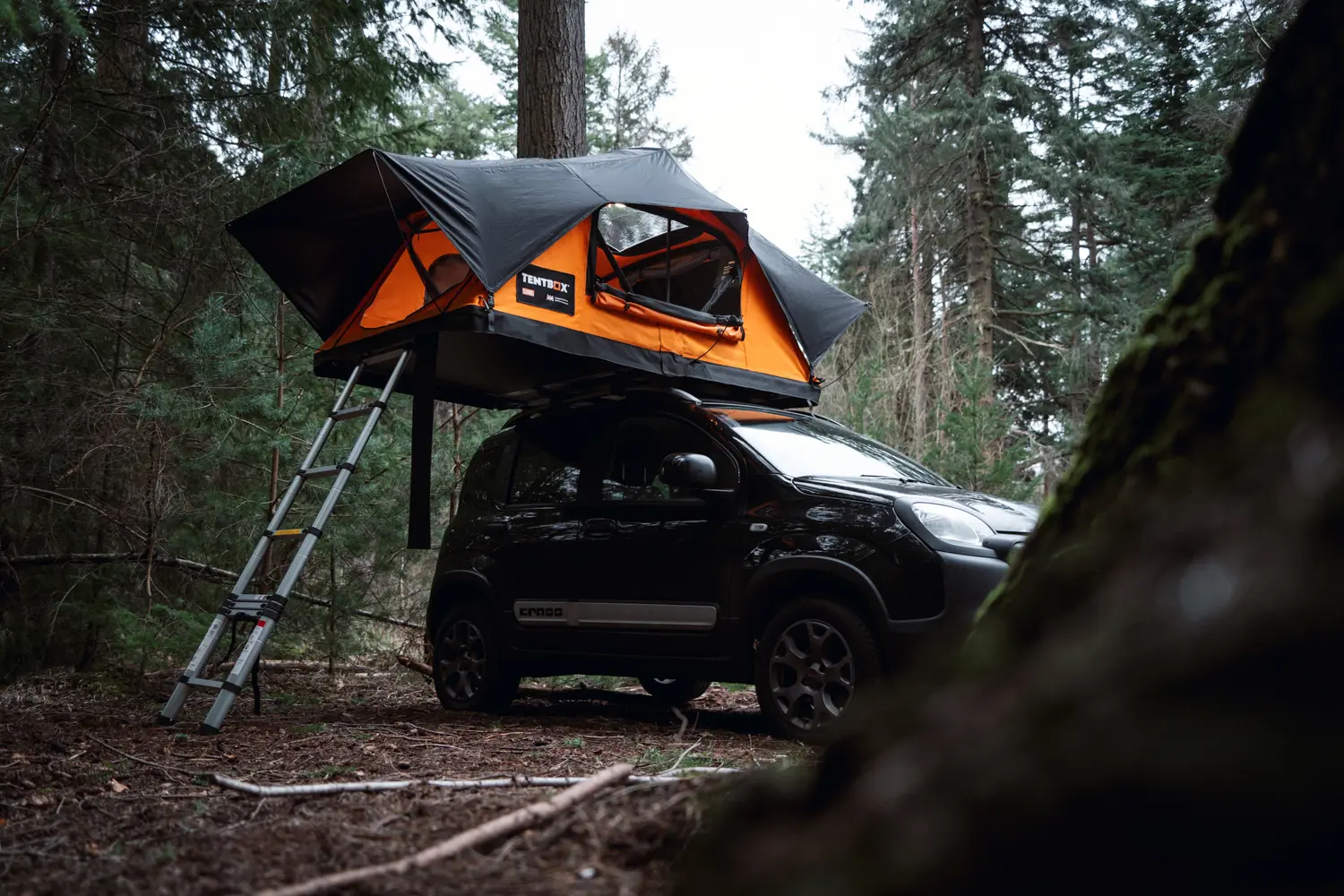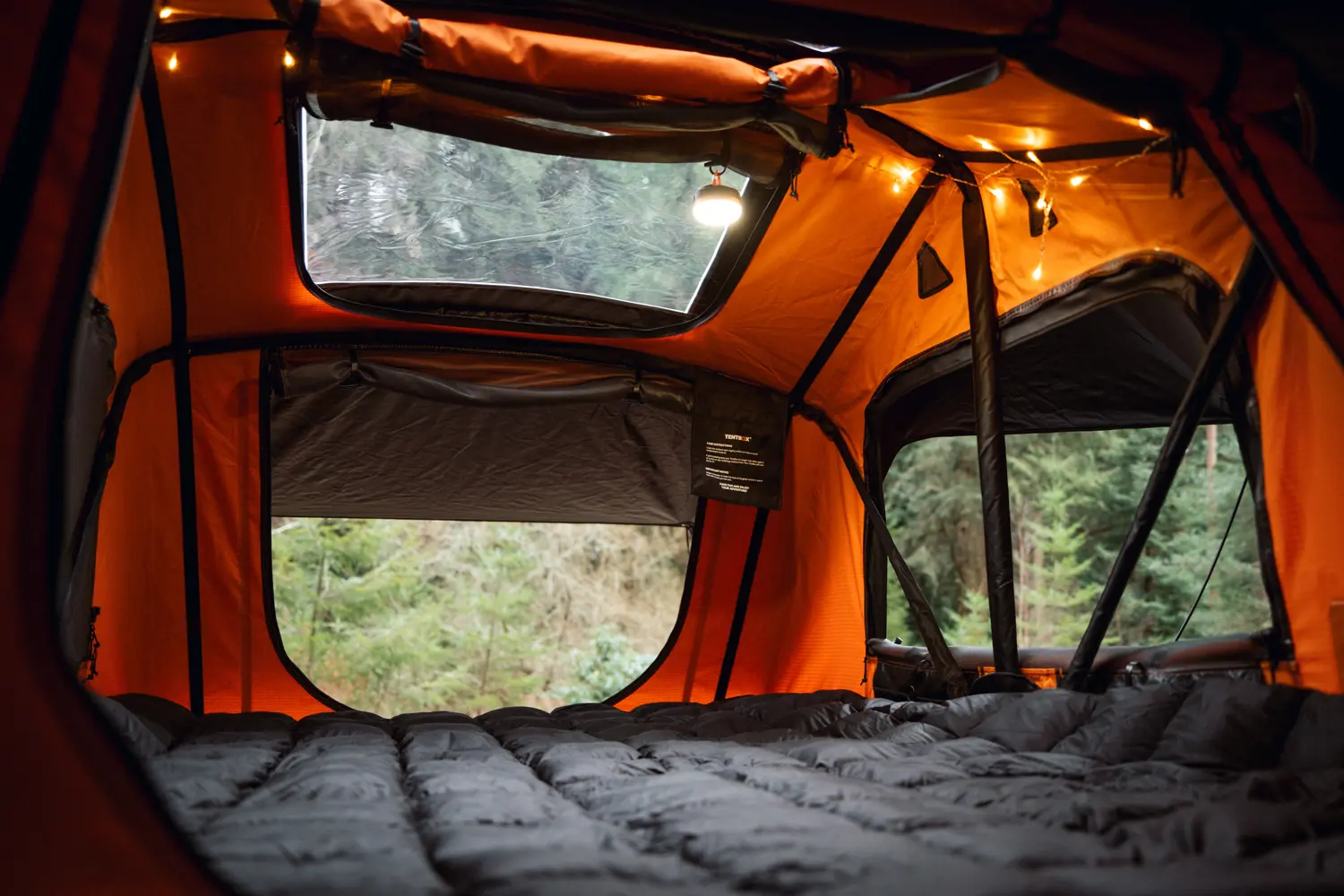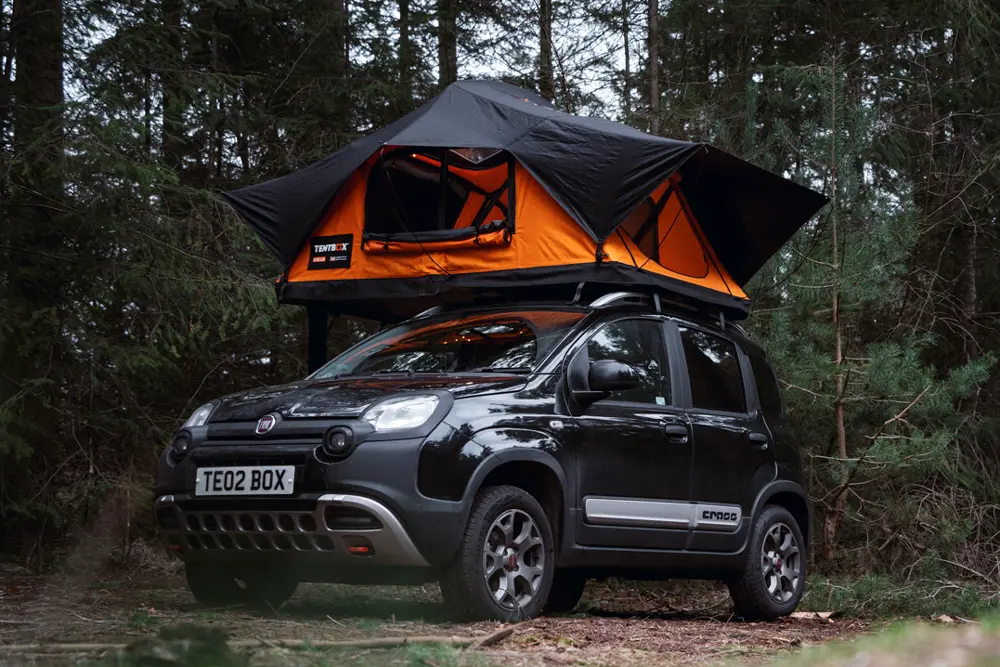 TentBox Lite 2.0 In Orange & Black
Description
TentBox Lite 2.0 In Orange & Black
The brand-new Lite 2.0 comes packed with epic upgrades all-round.
Now featuring two skylights, dual layer memory foam mattress, a foot-friendly 'flat-step' ladder and a new rainfly design with fewer poles, to take it up and down in seconds.
The fabric cover is also brand-new, made from matte black Cordura that won't fade over time, and secured with industrial strength YKK zip and buckles. Expect new, premium quality fittings, special extras and some nifty accessories throughout.
PLEASE NOTE- THIS IS ON PREORDER AND WILL BE DELIVERED ONCE IT ARRIVES TO US IN APRIL
Maximum tickets per user: 30
1-100
101-200
201-300
301-400
401-500
501-600
601-700
| Ticket Number | Date | Name |
| --- | --- | --- |
| 4 | 2023-03-20 20:25:11 | Sarah Brady |
| 6 | 2023-03-20 18:50:08 | Nathan Hardacre |
| 8 | 2023-03-16 13:47:16 | Joe Keirle |
| 10 | 2023-03-23 14:53:23 | Franky Boy |
| 13 | 2023-03-23 12:31:10 | Katy Jay |
| 20 | 2023-03-19 18:23:30 | Dawn Sutherland |
| 24 | 2023-03-21 19:54:16 | Alan Gowland |
| 25 | 2023-03-17 11:21:48 | Chloe Yalland |
| 29 | 2023-03-23 07:10:05 | Paul Dockree |
| 30 | 2023-03-23 09:22:05 | Alice Hawkins |
| 31 | 2023-03-23 15:14:29 | MH C |
| 33 | 2023-03-23 10:32:35 | Jordan Jeremiah |
| 40 | 2023-03-23 14:29:23 | Laura Lewsey |
| 47 | 2023-03-22 19:47:57 | Cameron Thompson |
| 51 | 2023-03-23 14:53:23 | Franky Boy |
| 56 | 2023-03-16 13:47:16 | Joe Keirle |
| 60 | 2023-03-22 21:28:58 | Peter Jessop |
| 62 | 2023-03-20 20:05:38 | Tania Coles |
| 63 | 2023-03-23 16:46:01 | Gee Bee |
| 65 | 2023-03-15 12:27:48 | Ew Mc |
| 68 | 2023-03-21 13:59:22 | Caroline Western |
| 72 | 2023-03-21 10:08:27 | Antony Coker |
| 77 | 2023-03-23 15:29:42 | Kathryn Gladman |
| 81 | 2023-03-23 06:10:44 | LADY Trina |
| 82 | 2023-03-23 13:31:47 | Victoria King |
| 85 | 2023-03-18 20:51:39 | Joe Risbridger |
| 86 | 2023-03-15 18:58:36 | Flyn Darke |
| 91 | 2023-03-21 13:59:22 | Caroline Western |
| 96 | 2023-03-23 16:44:35 | Alison Saunders |
| 100 | 2023-03-20 20:25:11 | Sarah Brady |