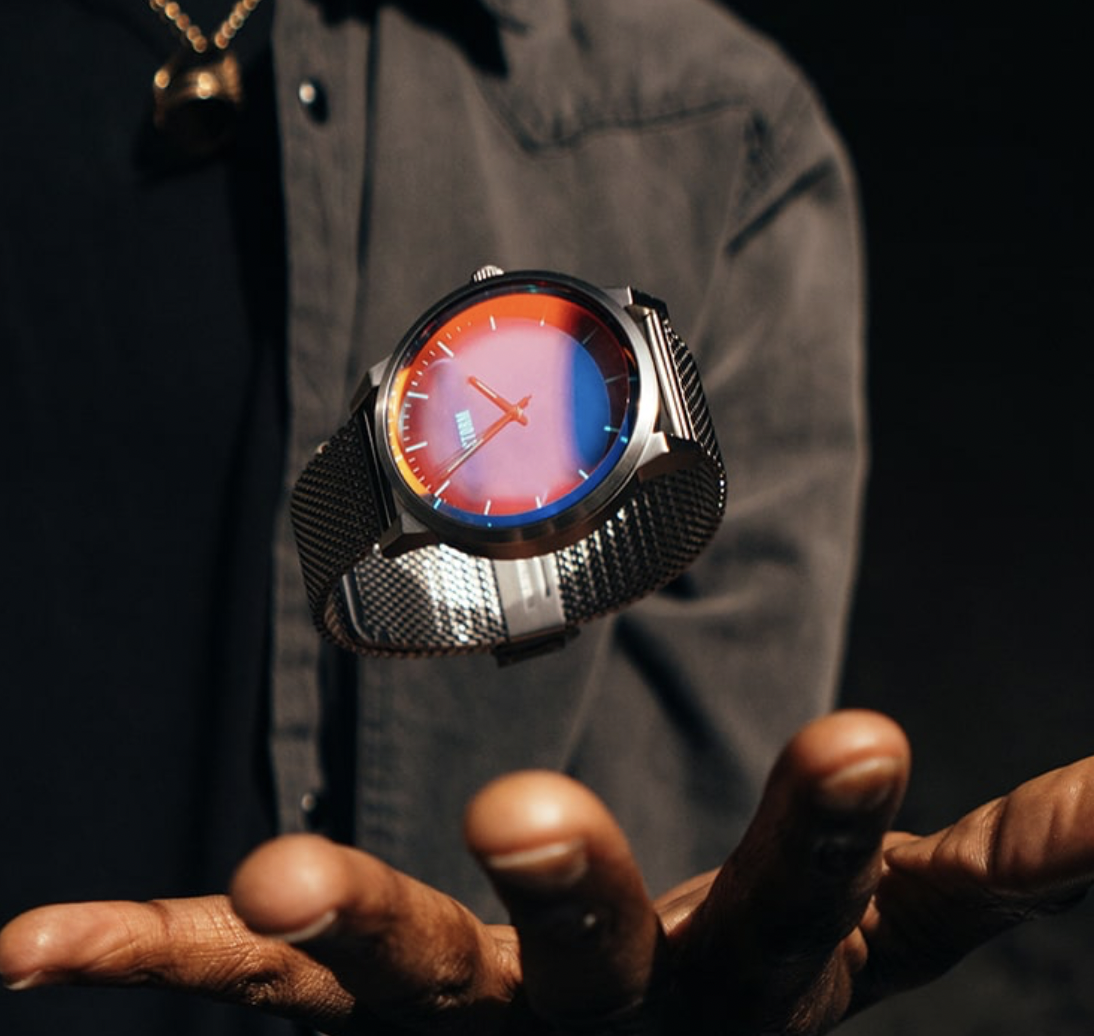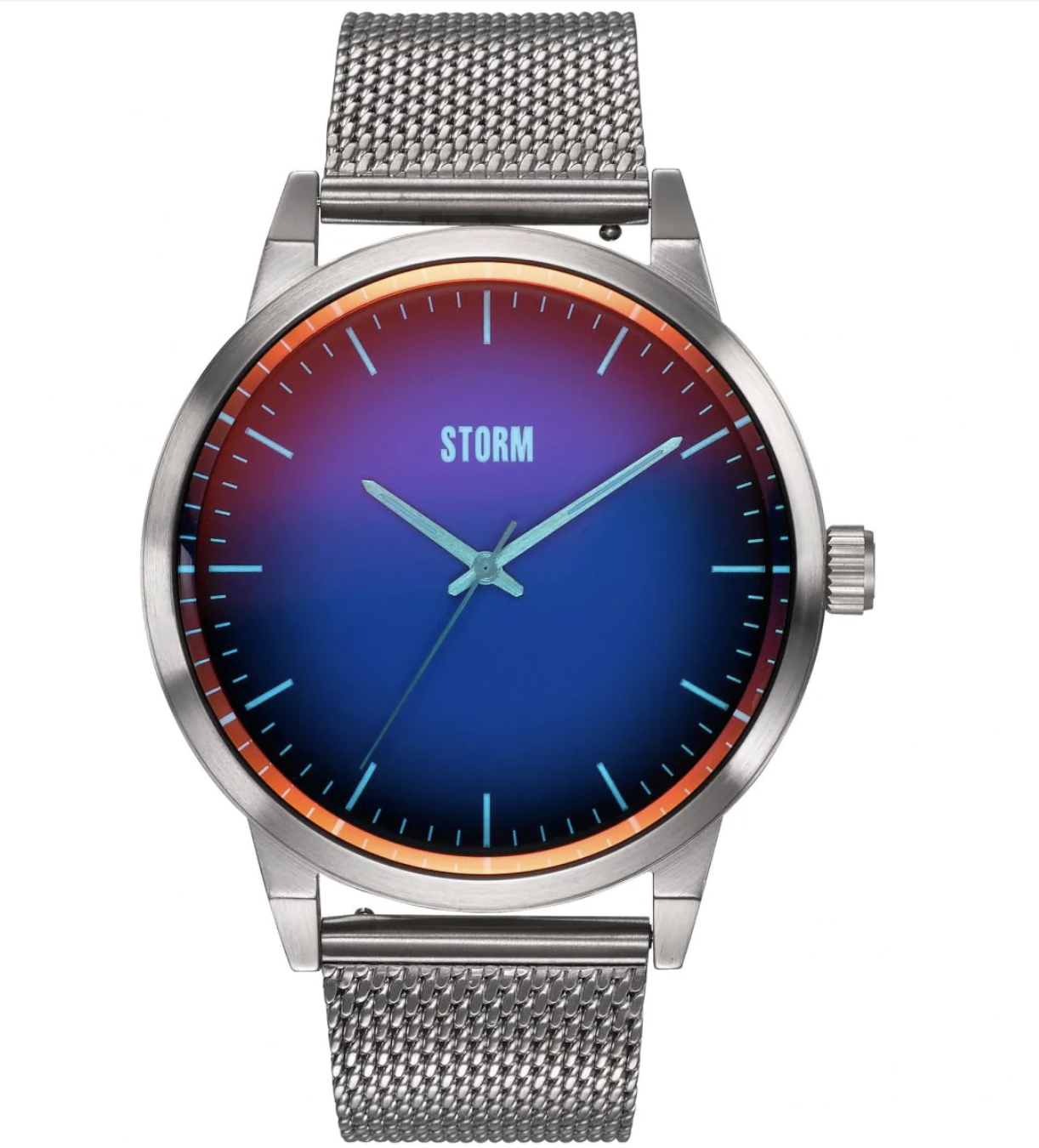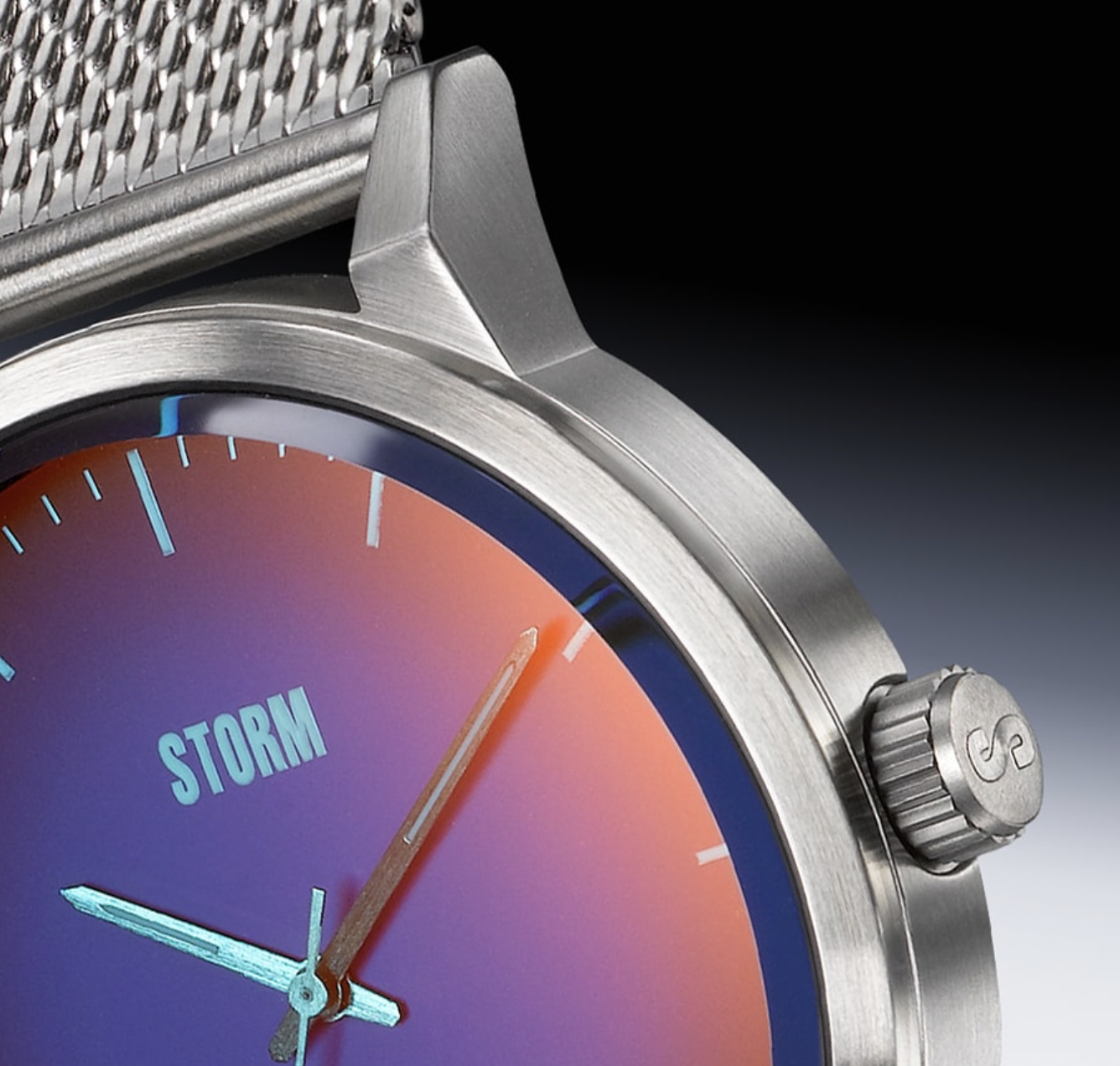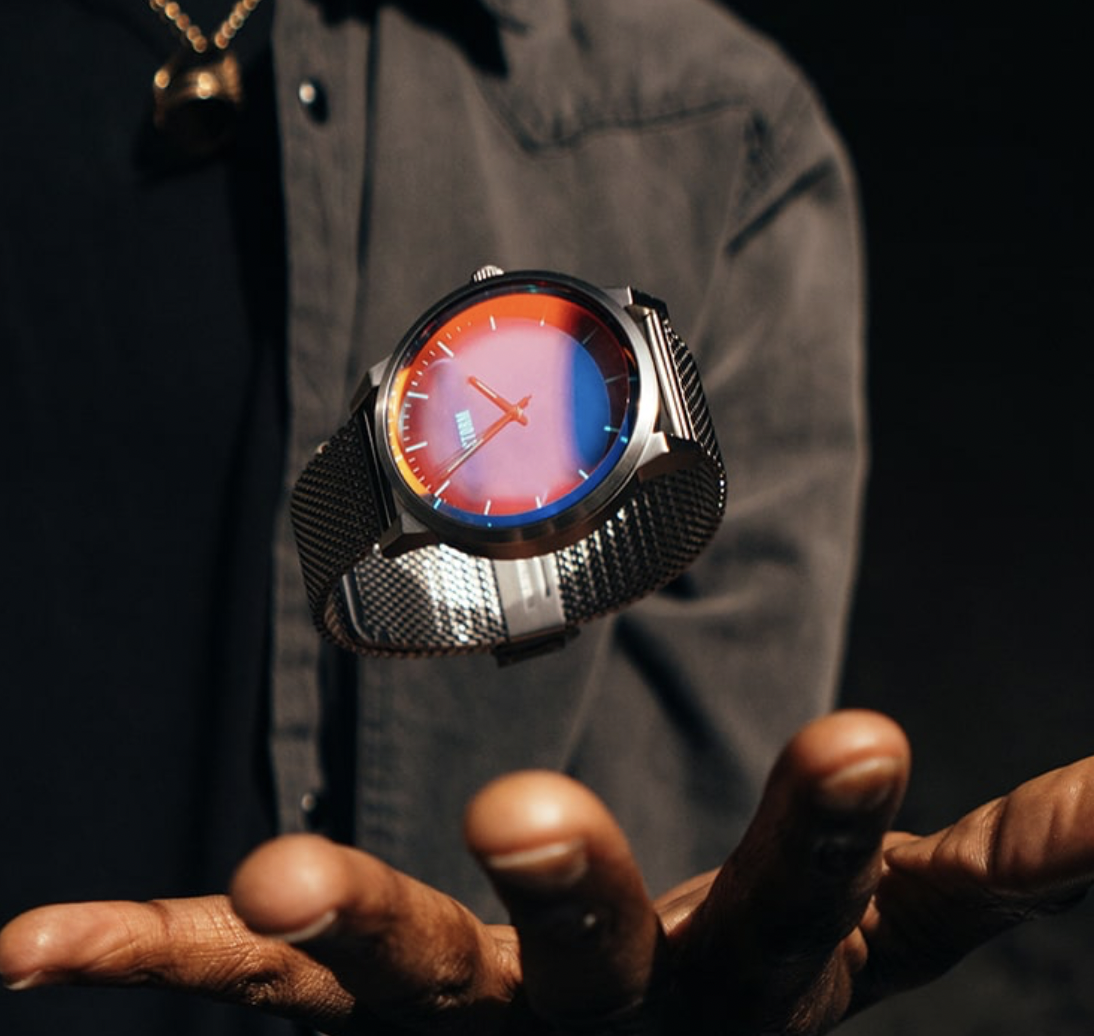 STORM – STYRO LAZER BLUE
Description
STORM – STYRO LAZER BLUE
The STORM Styro is a classic looking watch with a modern twist. A stunning graduated dial in a range of intense colours features Photochromic glass. This technique stems from our laser glass technology and enables the dials to change colour at under different lighting. Styro is water resistant to 50m and features a thick mesh band made from brushed stainless steel.
STORM watches are made from high quality sustainable materials which are responsibly sourced and recyclable.
The Photochromic lens changes colour with a turn of the wrist or reflection of light.
The Styro uses premium materials such as high grade stainless steel, cut tempered mineral glass and a Japanese Myota movement.
| Winner Name | Ticket Number | Draw Date |
| --- | --- | --- |
| Wendy Thompsett | 80 | 21/03/2023 |
| Ticket Number | Date | Name |
| --- | --- | --- |
| 1 | 2023-03-21 06:01:51 | ian McHale |
| 2 | 2023-03-21 14:19:28 | jeanette rich |
| 3 | 2023-03-21 18:04:36 | Emma White |
| 4 | 2023-03-20 22:27:24 | Gary King |
| 5 | 2023-03-21 18:04:36 | Emma White |
| 6 | 2023-03-21 12:02:19 | Laurence Dent |
| 7 | 2023-03-21 08:46:13 | Jackie Dean |
| 8 | 2023-03-17 15:54:34 | Helen Holloway |
| 9 | 2023-03-16 14:44:42 | Ashley Commins |
| 10 | 2023-03-21 18:04:36 | Emma White |
| 11 | 2023-03-21 18:44:36 | Matthew Davey |
| 12 | 2023-03-16 14:44:42 | Ashley Commins |
| 13 | 2023-03-16 14:44:42 | Ashley Commins |
| 14 | 2023-03-21 18:04:36 | Emma White |
| 15 | 2023-03-21 18:04:36 | Emma White |
| 16 | 2023-03-21 20:25:05 | Mike Furness |
| 17 | 2023-03-16 14:44:42 | Ashley Commins |
| 18 | 2023-03-16 14:44:42 | Ashley Commins |
| 19 | 2023-03-21 18:04:36 | Emma White |
| 21 | 2023-03-21 18:04:36 | Emma White |
| 22 | 2023-03-19 15:16:07 | Daniel Tyler |
| 23 | 2023-03-20 20:14:07 | Debbie Shore |
| 24 | 2023-03-21 18:04:36 | Emma White |
| 25 | 2023-03-21 20:40:29 | Catherine Marsh |
| 26 | 2023-03-21 20:25:05 | Mike Furness |
| 27 | 2023-03-21 13:09:02 | Linda Grimshaw |
| 28 | 2023-03-21 16:54:30 | Ann Herd |
| 29 | 2023-03-16 14:44:42 | Ashley Commins |
| 30 | 2023-03-21 15:32:29 | Rebecca Spencer |
| 31 | 2023-03-21 18:04:36 | Emma White |
| 35 | 2023-03-21 11:18:54 | Brian Salmon |
| 36 | 2023-03-20 21:51:32 | Anna Benney |
| 37 | 2023-03-21 16:18:31 | Karen Roberts |
| 38 | 2023-03-21 20:12:50 | Linda anne Green |
| 39 | 2023-03-21 11:18:54 | Brian Salmon |
| 41 | 2023-03-21 18:04:36 | Emma White |
| 42 | 2023-03-21 12:02:19 | Laurence Dent |
| 43 | 2023-03-21 20:25:05 | Mike Furness |
| 44 | 2023-03-21 12:02:19 | Laurence Dent |
| 46 | 2023-03-21 15:04:22 | Jamail Akhtar |
| 48 | 2023-03-21 20:25:05 | Mike Furness |
| 50 | 2023-03-21 20:12:50 | Linda anne Green |
| 53 | 2023-03-19 15:16:07 | Daniel Tyler |
| 54 | 2023-03-21 20:12:50 | Linda anne Green |
| 55 | 2023-03-20 17:05:44 | Fallon Wilson |
| 56 | 2023-03-21 18:34:46 | Emma & lee |
| 57 | 2023-03-21 18:04:36 | Emma White |
| 60 | 2023-03-21 08:46:13 | Jackie Dean |
| 61 | 2023-03-21 20:40:29 | Catherine Marsh |
| 62 | 2023-03-21 20:25:05 | Mike Furness |
| 63 | 2023-03-21 20:29:35 | Catherine Marsh |
| 64 | 2023-03-16 21:35:42 | Gail Whitman |
| 67 | 2023-03-21 20:49:49 | LADY Trina |
| 68 | 2023-03-17 08:44:31 | Lisa Sanders |
| 69 | 2023-03-17 08:44:31 | Lisa Sanders |
| 70 | 2023-03-21 20:12:50 | Linda anne Green |
| 72 | 2023-03-21 17:45:55 | Gail. Gilbert. |
| 73 | 2023-03-21 16:36:17 | Marie Tucker |
| 74 | 2023-03-21 20:40:36 | Sarah Handoll |
| 75 | 2023-03-21 20:54:42 | Dee Payne |
| 79 | 2023-03-21 20:10:41 | Becci Vayle |
| 80 | 2023-03-21 19:02:51 | Wendy Thompsett |
| 82 | 2023-03-21 11:18:54 | Brian Salmon |
| 83 | 2023-03-21 20:15:43 | Mitzi Collins |
| 84 | 2023-03-21 13:50:24 | Gary King |
| 85 | 2023-03-21 20:21:22 | Sam Fitzsimmons |
| 87 | 2023-03-21 15:59:30 | Kelly Campbell |
| 88 | 2023-03-21 12:02:19 | Laurence Dent |
| 90 | 2023-03-21 17:42:49 | Colin Andrews |
| 91 | 2023-03-21 11:12:04 | Rachel Gilbert |
| 92 | 2023-03-21 20:29:35 | Catherine Marsh |
| 93 | 2023-03-20 23:09:23 | Jodie Ellis |
| 95 | 2023-03-21 18:06:15 | Peggy Phillips |
| 97 | 2023-03-21 18:00:35 | Lisa Freer |
| 98 | 2023-03-21 19:49:53 | Daniel Case |
| 99 | 2023-03-21 19:40:48 | Jem V |
| 100 | 2023-03-21 14:19:28 | jeanette rich |