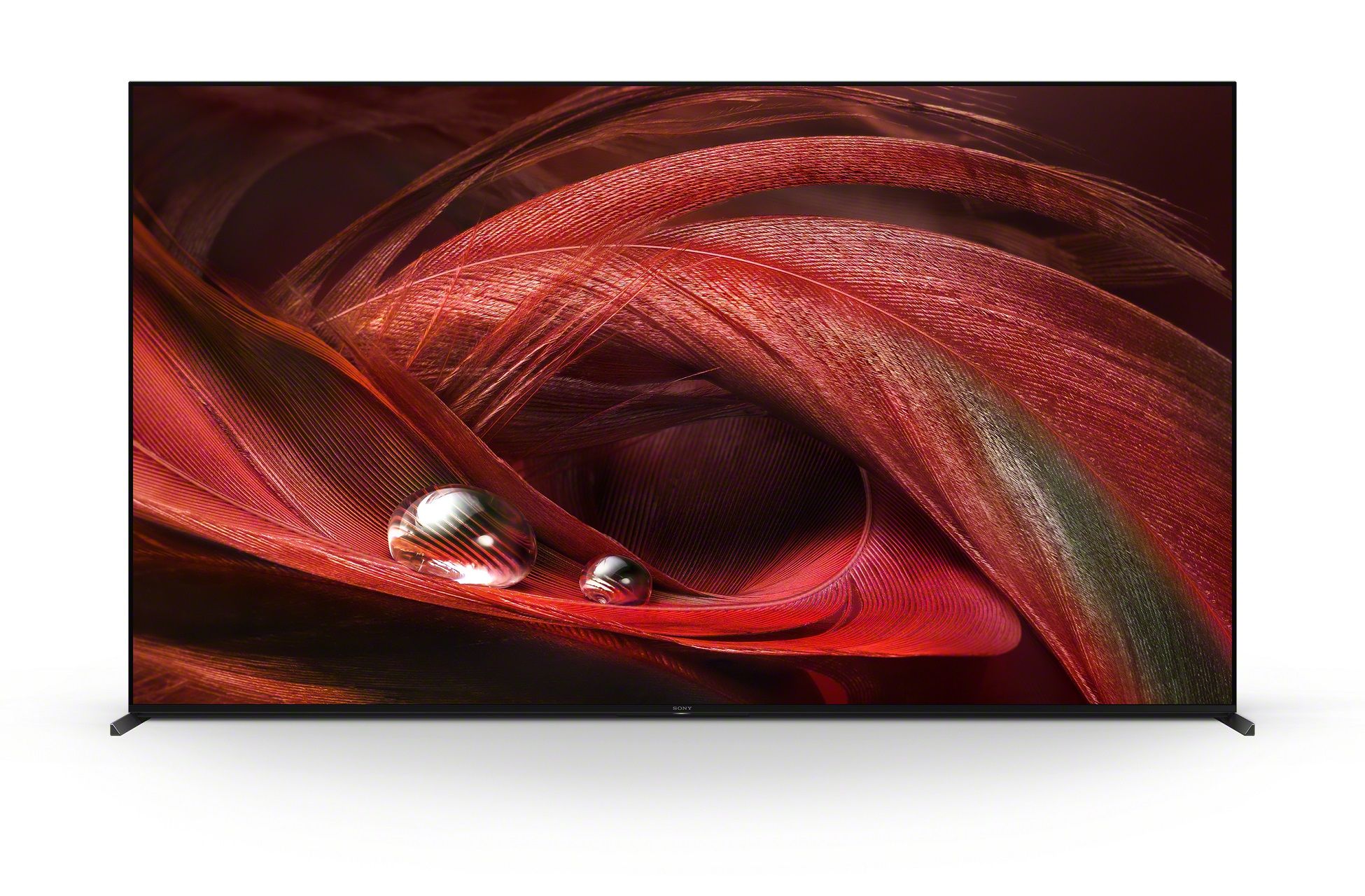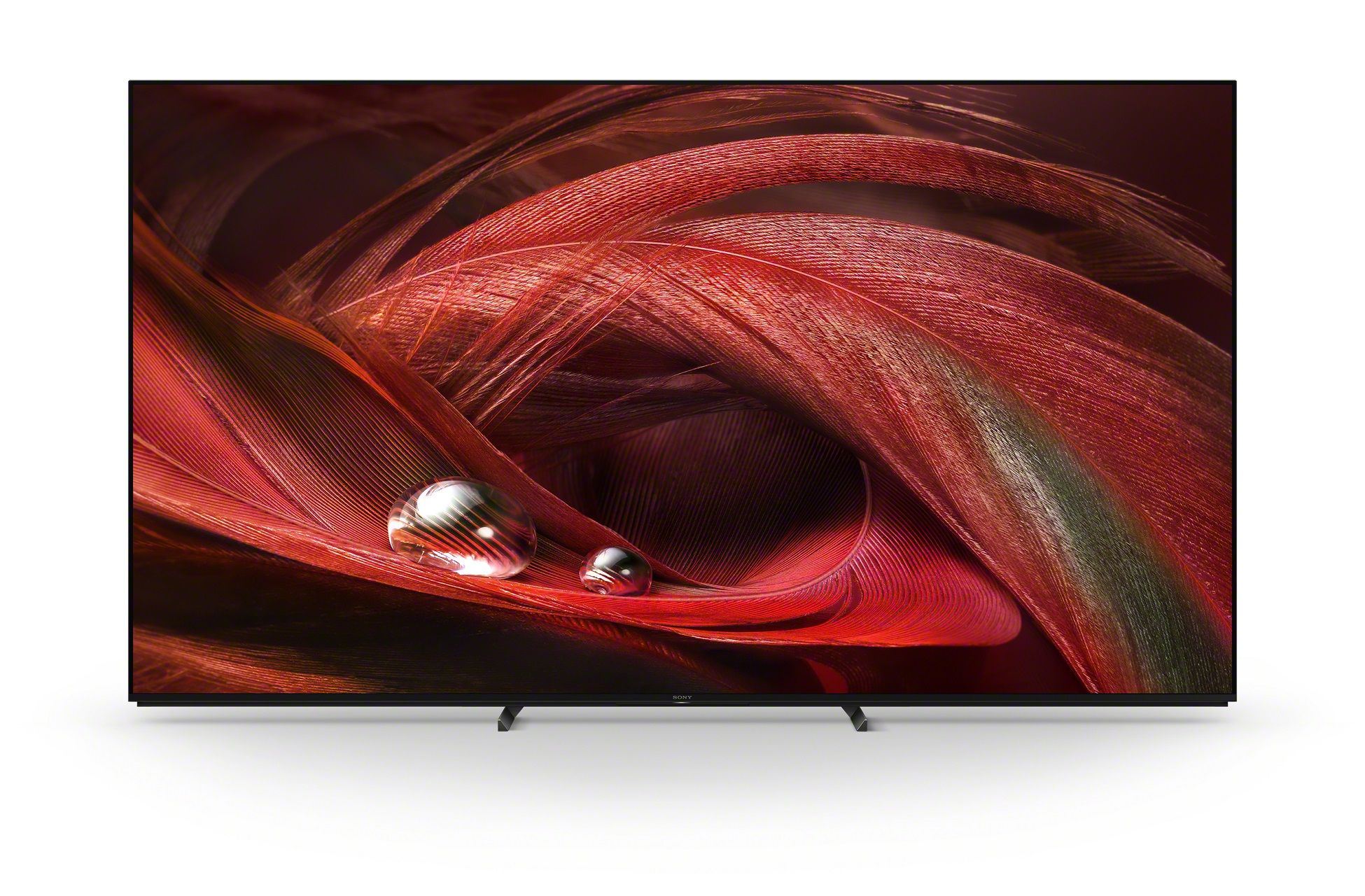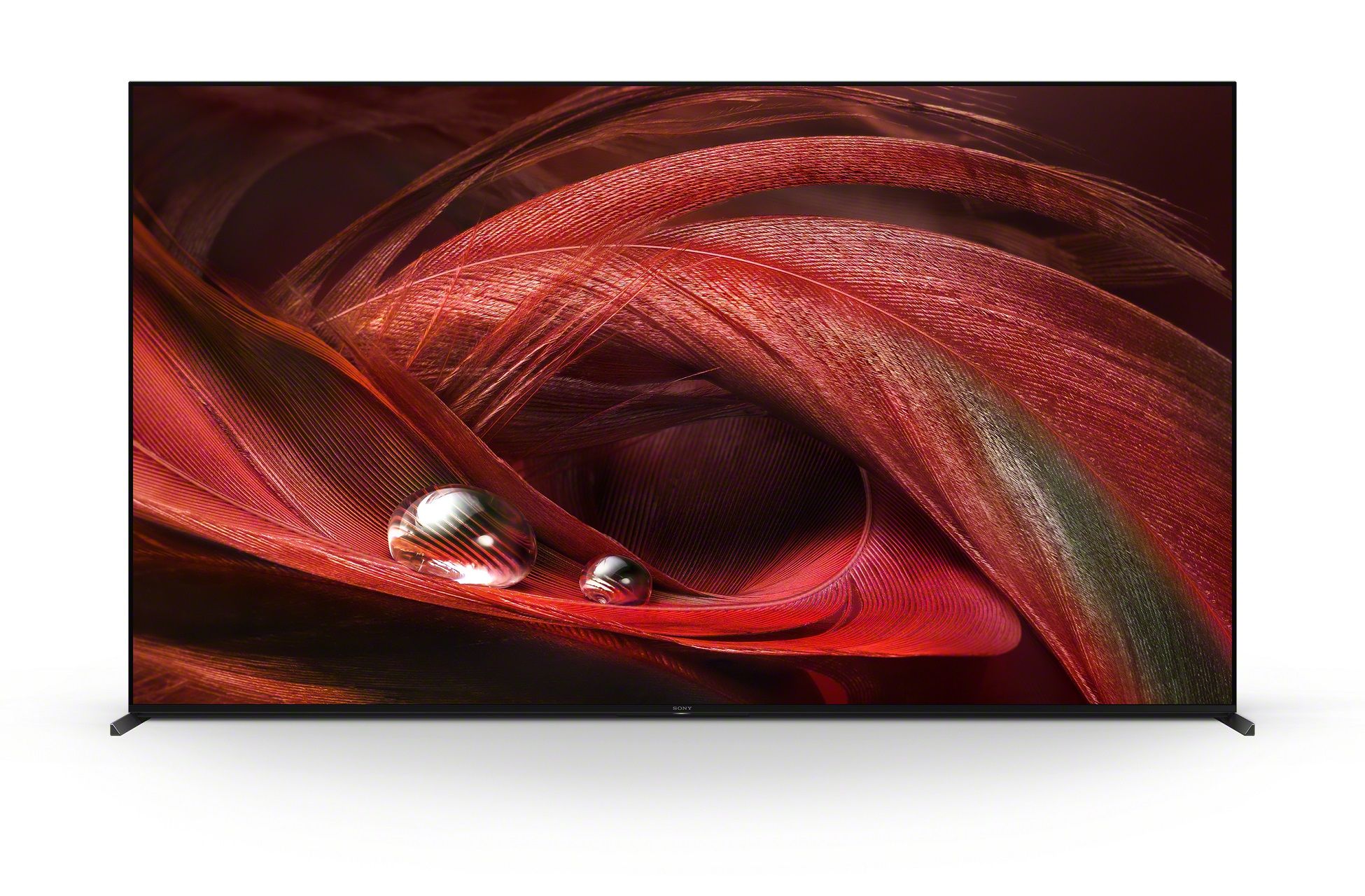 Sony Bravia XR XR85X95J LED HDR 4K Ultra HD Smart Google TV, 85 inch with Youview/Freesat HD & Dolby Atmos, Black
Description
Sony Bravia XR XR85X95J (2021) LED HDR 4K Ultra HD Smart Google TV, 85 inch with Youview/Freesat HD & Dolby Atmos, Black
Sony's Bravia XR X95J combines a superb 4K HDR picture, immersive sound, and the smart convenience of Google. Powered by Sony's Cognitive XR processor, its Full Array LED screen means exceptional contrast, enriched by the authentic colour of an XR TRILUMINOS Pro display, while Dolby Vision HDR, Dolby Atmos sound and Acoustic Multi-Audio tech unite to deliver an immersively cinematic experience. Google TV brings you a huge range of apps including your favourite streaming services, and you can control it by voice with the Google Assistant.
4K UHD resolution with Dolby Vision HDR
This screen has four times the number of pixels than Full HD TVs, delivering stunning realism, natural motion and incredible detail. High Dynamic Range expands light, dark, and every colour in between for a picture that's closer to real life. This set supports multiple HDR formats including Dolby Vision.
Features:
Cognitive Processor XR: uses human perspective analysis to optimise hundreds of thousands of elements in an instant, for stunning contrast, and a picture that feels deep, natural, and real.
XR Contrast: analyses visual data, enhancing pictures for real-life colour and depth.
XR TRILUMINOS Pro: produces a wider palette of colours with an enhanced range of hue and saturation, allowing natural shades and precise detail.
XR Motion Clarity: fast moving pictures are smooth and realistic. It delivers a blur-free image without losing brightness; ideal for sport, action and gaming.
Acoustic Multi Audio: sound positioning tweeters ensure high frequency sounds come from where the action is happening on the screen.
Dolby Atmos Sound: surround sound fills the room for immersive audio realism. Combined with Dolby Vision, it produces a richly cinematic experience.
Smart remote: all compatible smart devices can be controlled using the TV remote.
Google TV
Google TV gives easy access to your favourite content, services and compatible smart devices. Using the built-in mic, you can ask the Google Assistant to connect and communicate with other smart devices, without picking up the remote. You can also find the latest films and TV series on Netflix, Disney+, Prime Video, Apple TV, NOW TV and more*. With over 6000 apps available, you can cast from your smart device with Apple Airplay and Google Chromecast built-in too.
Youview catch-up
In addition to a wealth of online entertainment, this set comes with built-in YouView. The seven day scroll back TV guide brings together catch up TV from across BBC iPlayer, ITV Hub, All 4 and My5.** You can also enjoy over 70 live TV channels and radio stations for free, such as BBC 1 & 2, ITV, Channel 4, E4, Channel 5, 5 USA, ITV 2 and Dave.
Frameless design
A seamless and sophisticated look minimises distractions so the eyes effortlessly focus on the picture.
cash alternative £2000
product cost £2799
| Winner Name | Ticket Number | Draw Date |
| --- | --- | --- |
| Natalie Hewitt | 1679 | 26/08/2022 |
1-300
301-600
601-900
901-1200
1201-1500
1501-1800
| Ticket Number | Date | Name |
| --- | --- | --- |
| 1 | 2022-08-26 11:53:53 | Tim Strugnell |
| 2 | 2022-08-26 16:37:33 | Sharon Hobday |
| 3 | 2022-08-17 19:14:29 | Stephanie Gallant |
| 4 | 2022-08-25 19:02:56 | Callum Mills |
| 5 | 2022-08-23 22:26:48 | Dave Cavanagh |
| 6 | 2022-08-25 22:23:55 | Sharon Hobday |
| 7 | 2022-08-16 19:57:46 | Natalie Parkes |
| 8 | 2022-08-26 10:27:55 | Joseph Clifford |
| 9 | 2022-08-26 07:33:50 | Tracey Lear |
| 10 | 2022-08-26 09:28:05 | Trudi Kim |
| 11 | 2022-08-25 21:49:49 | Jack Hedges |
| 12 | 2022-08-16 18:58:48 | Wendy Bowman |
| 13 | 2022-08-24 22:23:19 | Linda Beer |
| 14 | 2022-08-18 09:34:26 | Juliet Phillips |
| 15 | 2022-08-26 12:44:29 | Jodie Deakin |
| 16 | 2022-08-26 16:37:33 | Sharon Hobday |
| 17 | 2022-08-16 11:01:55 | Lauren Tooley |
| 18 | 2022-08-25 21:13:33 | Robert Cox |
| 19 | 2022-08-26 16:22:56 | Mark Lofthouse |
| 20 | 2022-08-16 19:57:46 | Natalie Parkes |
| 21 | 2022-08-25 12:10:25 | Danger mouse |
| 22 | 2022-08-16 11:40:41 | Philippa Lohmeyer |
| 23 | 2022-08-25 22:23:55 | Sharon Hobday |
| 24 | 2022-08-16 11:03:54 | Danger mouse |
| 25 | 2022-08-26 17:56:15 | Mark Pease |
| 26 | 2022-08-26 19:02:40 | Charlotte Avery |
| 27 | 2022-08-26 18:39:43 | Tracey Turpin |
| 28 | 2022-08-17 01:17:54 | Jemima Richards |
| 29 | 2022-08-26 16:20:08 | Lucy Roberts |
| 30 | 2022-08-26 16:22:56 | Mark Lofthouse |
| 31 | 2022-08-19 02:13:37 | Joseph Clifford |
| 32 | 2022-08-16 22:32:35 | Tyler Ward |
| 33 | 2022-08-26 17:56:15 | Mark Pease |
| 34 | 2022-08-16 11:25:45 | Stacey Roberts |
| 35 | 2022-08-26 06:33:52 | Rachel Scott |
| 36 | 2022-08-26 19:03:26 | Bradley Hubble |
| 37 | 2022-08-26 11:55:22 | Samantha Hodge |
| 38 | 2022-08-26 16:22:56 | Mark Lofthouse |
| 39 | 2022-08-23 22:26:48 | Dave Cavanagh |
| 40 | 2022-08-26 19:27:14 | David Fitzsimmons |
| 41 | 2022-08-26 13:29:52 | Usher Prowse |
| 42 | 2022-08-26 15:23:56 | L G M |
| 43 | 2022-08-26 15:31:51 | Jackie Loizides-Wright |
| 44 | 2022-08-26 20:29:37 | Rebecca Langford |
| 45 | 2022-08-18 20:32:45 | Danny Burnard |
| 46 | 2022-08-26 19:54:48 | Caroline Haynes |
| 47 | 2022-08-26 20:56:43 | Nicola Cobain |
| 48 | 2022-08-26 20:43:30 | Nicola Cobain |
| 49 | 2022-08-26 17:23:12 | kelly donnelly |
| 50 | 2022-08-26 18:33:09 | Amanda Moore |
| 51 | 2022-08-26 17:56:15 | Mark Pease |
| 52 | 2022-08-26 17:59:54 | Luke Mulliss |
| 53 | 2022-08-26 17:56:15 | Mark Pease |
| 54 | 2022-08-26 19:32:40 | Emma Berryman |
| 55 | 2022-08-26 19:07:16 | Jemma Harrison |
| 56 | 2022-08-23 22:26:48 | Dave Cavanagh |
| 58 | 2022-08-26 20:43:30 | Nicola Cobain |
| 59 | 2022-08-26 15:52:40 | Alan Cross |
| 60 | 2022-08-26 19:32:06 | Nancy steer |
| 61 | 2022-08-26 15:24:58 | Jason Thorne |
| 62 | 2022-08-26 08:45:41 | Cherie Johns |
| 63 | 2022-08-26 20:52:00 | Steph Payne |
| 64 | 2022-08-26 17:56:15 | Mark Pease |
| 66 | 2022-08-16 11:40:41 | Philippa Lohmeyer |
| 68 | 2022-08-26 15:20:37 | Jo Disley |
| 69 | 2022-08-26 17:17:28 | Ashley Down |
| 70 | 2022-08-26 20:45:31 | Ben Skilton |
| 71 | 2022-08-26 19:18:17 | Anna Benney |
| 72 | 2022-08-16 09:26:53 | Anna Benney |
| 75 | 2022-08-18 15:00:32 | Linda Beer |
| 76 | 2022-08-26 19:46:12 | Joseph Young |
| 77 | 2022-08-26 15:48:24 | Amanda Gallacher |
| 78 | 2022-08-26 11:53:53 | Tim Strugnell |
| 79 | 2022-08-22 19:40:00 | jeremy blackler |
| 80 | 2022-08-26 17:56:15 | Mark Pease |
| 83 | 2022-08-23 16:12:26 | Andy Hallums |
| 84 | 2022-08-26 19:06:21 | Steve Rowley |
| 85 | 2022-08-25 14:48:27 | Lekel North |
| 86 | 2022-08-26 19:57:30 | Janet Mann |
| 87 | 2022-08-26 18:40:19 | Ben Melsome |
| 88 | 2022-08-26 17:56:15 | Mark Pease |
| 90 | 2022-08-26 20:48:31 | Lucy Bristow |
| 91 | 2022-08-24 05:53:34 | John Tallamy |
| 92 | 2022-08-26 18:48:41 | Amy Daniel |
| 93 | 2022-08-26 18:10:07 | Catherine Marsh |
| 94 | 2022-08-26 13:43:50 | Emma Jones |
| 95 | 2022-08-26 16:21:05 | Andy Hallums |
| 96 | 2022-08-26 17:20:21 | Helen bradford |
| 97 | 2022-08-26 17:56:15 | Mark Pease |
| 98 | 2022-08-24 23:03:11 | Tony Harding |
| 99 | 2022-08-26 18:06:50 | E L |
| 100 | 2022-08-26 19:27:14 | David Fitzsimmons |
| 101 | 2022-08-26 11:24:13 | daniel kelly |
| 102 | 2022-08-26 19:45:12 | Jade woodhead |
| 103 | 2022-08-26 16:22:56 | Mark Lofthouse |
| 105 | 2022-08-22 00:26:00 | Anna Benney |
| 109 | 2022-08-26 17:56:15 | Mark Pease |
| 110 | 2022-08-26 16:22:56 | Mark Lofthouse |
| 111 | 2022-08-26 20:48:32 | Kirsty Hodge |
| 112 | 2022-08-26 20:51:19 | Malcolm Ross |
| 113 | 2022-08-17 17:24:24 | Jess Davies |
| 114 | 2022-08-26 15:31:51 | Jackie Loizides-Wright |
| 115 | 2022-08-26 19:32:06 | Nancy steer |
| 116 | 2022-08-26 17:56:15 | Mark Pease |
| 118 | 2022-08-26 17:56:15 | Mark Pease |
| 119 | 2022-08-26 18:39:08 | Simon Combstock |
| 120 | 2022-08-26 19:27:14 | David Fitzsimmons |
| 122 | 2022-08-26 19:17:37 | Rebecca McAuley |
| 123 | 2022-08-26 18:21:29 | Philip Hardy |
| 126 | 2022-08-26 20:00:46 | Kevin Head |
| 127 | 2022-08-26 19:16:50 | Emma Collins |
| 128 | 2022-08-26 19:16:25 | Wayde Mason |
| 129 | 2022-08-19 17:14:14 | JOHN WAKEHAM |
| 130 | 2022-08-26 20:35:10 | Sonia Holden |
| 131 | 2022-08-26 20:50:11 | Roxanne Cane |
| 132 | 2022-08-26 19:58:26 | Natasha Parnell |
| 133 | 2022-08-26 10:34:08 | graham terry |
| 135 | 2022-08-26 17:56:15 | Mark Pease |
| 136 | 2022-08-26 19:33:01 | Nathan Scott |
| 137 | 2022-08-16 12:02:56 | Jason Moore |
| 139 | 2022-08-26 17:48:26 | Bradley Cartwright |
| 140 | 2022-08-26 15:53:31 | Clive Mitchell |
| 141 | 2022-08-26 17:56:15 | Mark Pease |
| 145 | 2022-08-26 20:34:52 | Kelly Reed |
| 147 | 2022-08-25 21:49:49 | Jack Hedges |
| 148 | 2022-08-18 18:32:03 | Paul Goodenough |
| 149 | 2022-08-26 20:35:10 | Sonia Holden |
| 150 | 2022-08-26 17:43:13 | Tanya Roberts |
| 151 | 2022-08-26 16:13:35 | Angie Jordan |
| 152 | 2022-08-26 05:38:22 | Linda Wilson |
| 153 | 2022-08-26 18:04:55 | Claire Allen |
| 154 | 2022-08-26 18:21:29 | Philip Hardy |
| 155 | 2022-08-26 19:42:17 | Lea Painter |
| 156 | 2022-08-26 17:02:17 | John Tallamy |
| 158 | 2022-08-26 12:36:31 | Mark Allford |
| 160 | 2022-08-26 19:27:14 | David Fitzsimmons |
| 161 | 2022-08-26 17:56:15 | Mark Pease |
| 162 | 2022-08-18 19:39:53 | John Tallamy |
| 163 | 2022-08-26 20:36:52 | Josh Hill |
| 164 | 2022-08-26 20:34:25 | Lynda Carew |
| 166 | 2022-08-26 19:18:17 | Anna Benney |
| 167 | 2022-08-26 20:34:52 | Kelly Reed |
| 168 | 2022-08-26 02:21:22 | Kim Dudley |
| 169 | 2022-08-26 19:43:36 | Holly Ring |
| 170 | 2022-08-19 02:13:37 | Joseph Clifford |
| 171 | 2022-08-22 08:24:33 | April Lelliott |
| 172 | 2022-08-26 18:58:32 | Kelly Clarke-booth |
| 173 | 2022-08-26 17:14:51 | Rebecca Down |
| 175 | 2022-08-26 20:35:13 | Matthew Pratt |
| 176 | 2022-08-26 12:54:48 | PATRICK Mills |
| 177 | 2022-08-26 20:14:38 | Rob de Young |
| 178 | 2022-08-26 17:56:15 | Mark Pease |
| 179 | 2022-08-26 20:25:27 | STACEY DUDLEY |
| 180 | 2022-08-19 22:43:16 | Mathew Guest |
| 181 | 2022-08-26 20:36:20 | linda Brown |
| 183 | 2022-08-26 20:01:35 | Ian Anslow |
| 185 | 2022-08-16 11:16:15 | Shelly Barwick |
| 186 | 2022-08-26 18:21:57 | Williams Ashlyn |
| 188 | 2022-08-26 20:11:57 | Jodie Ellis |
| 189 | 2022-08-26 10:42:53 | Alison Saunders |
| 190 | 2022-08-26 18:26:58 | Catherine Marsh |
| 191 | 2022-08-26 17:56:15 | Mark Pease |
| 192 | 2022-08-26 20:55:43 | Holly Louise |
| 193 | 2022-08-26 18:32:07 | Trina . |
| 197 | 2022-08-26 19:32:06 | Nancy steer |
| 198 | 2022-08-26 17:56:15 | Mark Pease |
| 199 | 2022-08-26 16:23:02 | Chantelle Amphlett |
| 200 | 2022-08-26 17:56:15 | Mark Pease |
| 202 | 2022-08-26 19:55:53 | Jade La'moon |
| 204 | 2022-08-26 07:33:50 | Tracey Lear |
| 206 | 2022-08-23 11:17:28 | Sarah Dennis |
| 208 | 2022-08-26 18:49:43 | Sam Fitzgerald |
| 209 | 2022-08-25 22:38:48 | Alisha Rooke |
| 212 | 2022-08-26 17:56:15 | Mark Pease |
| 213 | 2022-08-26 17:56:15 | Mark Pease |
| 214 | 2022-08-26 20:52:07 | Natasha Parnell |
| 215 | 2022-08-26 20:35:17 | Jayne Lofthouse |
| 216 | 2022-08-26 12:36:31 | Mark Allford |
| 218 | 2022-08-26 12:54:48 | PATRICK Mills |
| 220 | 2022-08-26 19:27:14 | David Fitzsimmons |
| 221 | 2022-08-26 18:34:24 | Benjamin Johnson |
| 222 | 2022-08-26 17:56:15 | Mark Pease |
| 224 | 2022-08-26 20:44:59 | Lindsay Hall |
| 226 | 2022-08-26 16:40:02 | Darryl Avery |
| 227 | 2022-08-26 17:56:15 | Mark Pease |
| 228 | 2022-08-26 17:56:15 | Mark Pease |
| 230 | 2022-08-26 17:56:15 | Mark Pease |
| 231 | 2022-08-25 19:13:40 | Gavin Muskett |
| 232 | 2022-08-26 16:40:45 | Nicola Cobain |
| 234 | 2022-08-16 11:01:55 | Lauren Tooley |
| 236 | 2022-08-26 14:34:42 | Wendy Bowman |
| 238 | 2022-08-26 01:01:36 | Justin Lashley |
| 240 | 2022-08-26 19:27:14 | David Fitzsimmons |
| 241 | 2022-08-26 19:18:17 | Anna Benney |
| 242 | 2022-08-16 13:25:19 | Claire Jopson |
| 243 | 2022-08-23 22:26:48 | Dave Cavanagh |
| 244 | 2022-08-26 19:23:45 | Adrian Lowe |
| 246 | 2022-08-25 21:49:49 | Jack Hedges |
| 247 | 2022-08-26 14:35:24 | Andrew Lloyd |
| 248 | 2022-08-26 16:23:02 | Chantelle Amphlett |
| 249 | 2022-08-26 19:23:45 | Adrian Lowe |
| 250 | 2022-08-26 17:56:15 | Mark Pease |
| 252 | 2022-08-26 20:34:28 | John Fishacre |
| 253 | 2022-08-26 20:34:52 | Kelly Reed |
| 254 | 2022-08-26 20:11:03 | Nicola Cobain |
| 256 | 2022-08-25 12:10:25 | Danger mouse |
| 257 | 2022-08-26 20:45:19 | Sadie Baker |
| 258 | 2022-08-26 19:23:45 | Adrian Lowe |
| 260 | 2022-08-26 19:27:14 | David Fitzsimmons |
| 262 | 2022-08-26 19:46:09 | Alex Small |
| 263 | 2022-08-22 14:03:40 | Christopher Aggett |
| 265 | 2022-08-26 17:56:15 | Mark Pease |
| 267 | 2022-08-26 20:52:07 | Natasha Parnell |
| 268 | 2022-08-16 09:45:13 | Andrea Sikorjakova |
| 269 | 2022-08-26 20:02:18 | David Watkiss |
| 270 | 2022-08-19 02:13:37 | Joseph Clifford |
| 272 | 2022-08-23 00:11:35 | Andrew Lloyd |
| 273 | 2022-08-26 17:43:13 | Tanya Roberts |
| 274 | 2022-08-26 19:05:06 | russ groves |
| 275 | 2022-08-26 15:23:56 | L G M |
| 276 | 2022-08-26 19:08:42 | Natalie Parkes |
| 277 | 2022-08-26 20:39:33 | Daniel Cobain |
| 278 | 2022-08-26 02:05:47 | Thomas Phillips |
| 279 | 2022-08-26 16:08:30 | Lynne Deeley |
| 280 | 2022-08-26 18:29:00 | Kirsty Westy |
| 281 | 2022-08-26 17:56:15 | Mark Pease |
| 283 | 2022-08-26 19:16:50 | Emma Collins |
| 284 | 2022-08-26 19:14:26 | Steven Wheway |
| 285 | 2022-08-26 12:14:09 | Danielle Tallamy |
| 286 | 2022-08-18 14:01:11 | Claire Jopson |
| 287 | 2022-08-26 18:06:50 | E L |
| 288 | 2022-08-26 20:48:32 | Kirsty Hodge |
| 289 | 2022-08-26 20:43:30 | Nicola Cobain |
| 290 | 2022-08-26 15:31:51 | Jackie Loizides-Wright |
| 291 | 2022-08-26 20:04:15 | Lee White |
| 292 | 2022-08-26 12:54:48 | PATRICK Mills |
| 293 | 2022-08-26 17:56:15 | Mark Pease |
| 294 | 2022-08-26 20:00:46 | Kevin Head |
| 295 | 2022-08-26 20:35:13 | Matthew Pratt |
| 296 | 2022-08-16 09:26:53 | Anna Benney |
| 297 | 2022-08-26 10:27:55 | Joseph Clifford |
| 298 | 2022-08-26 20:42:25 | Elaine Lipscombe |
| 299 | 2022-08-26 20:50:01 | Emma-lee Wilson |
| 300 | 2022-08-16 20:46:34 | Nikki Stephens |