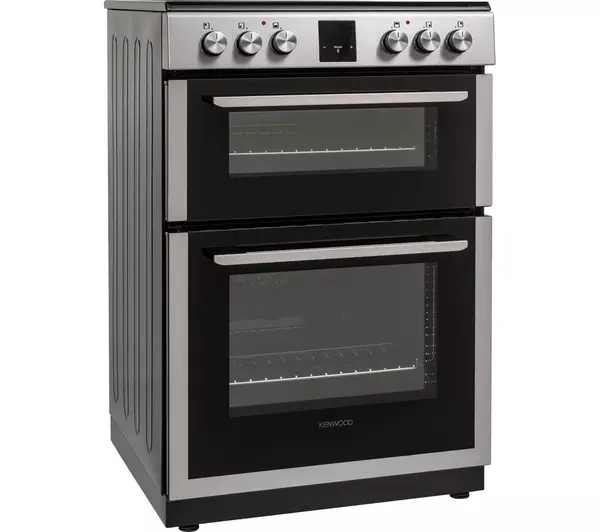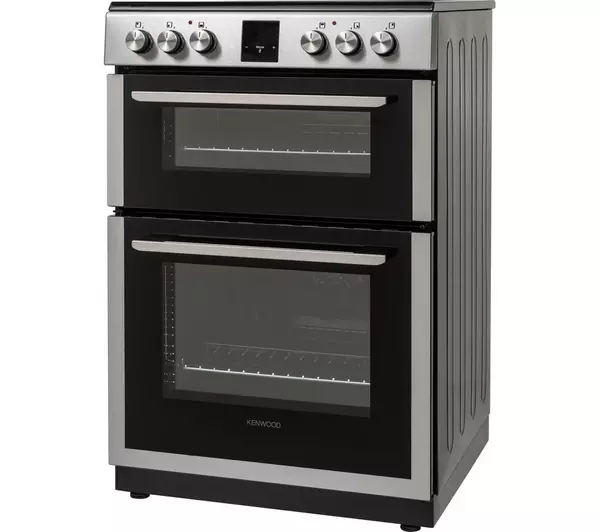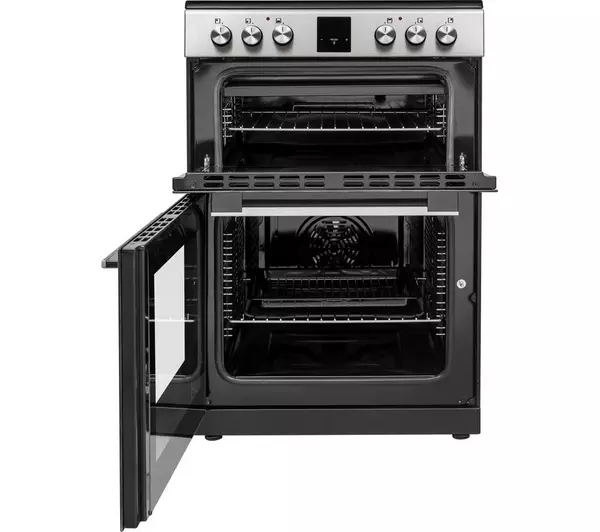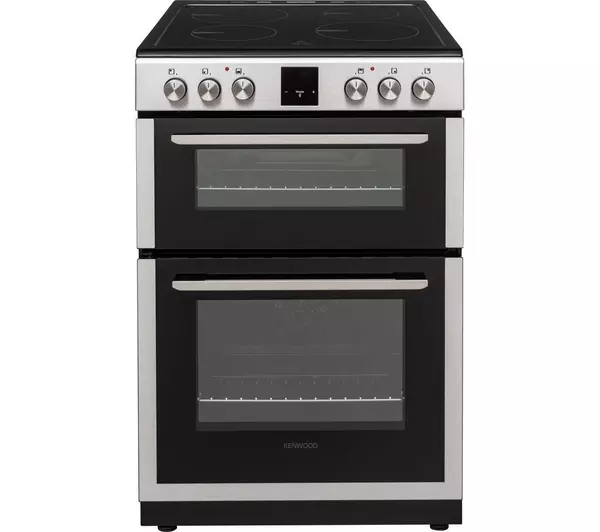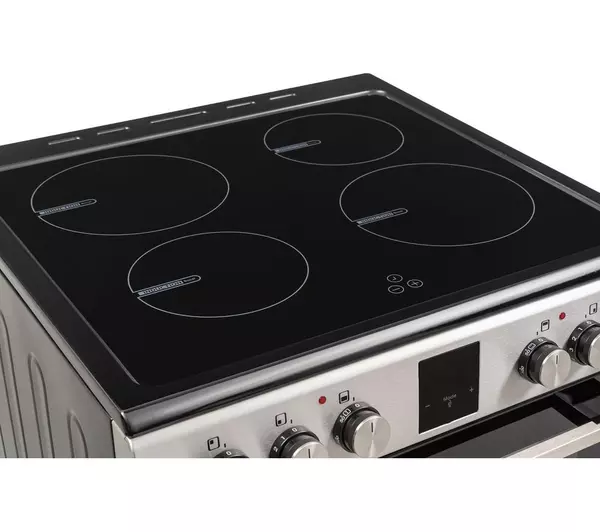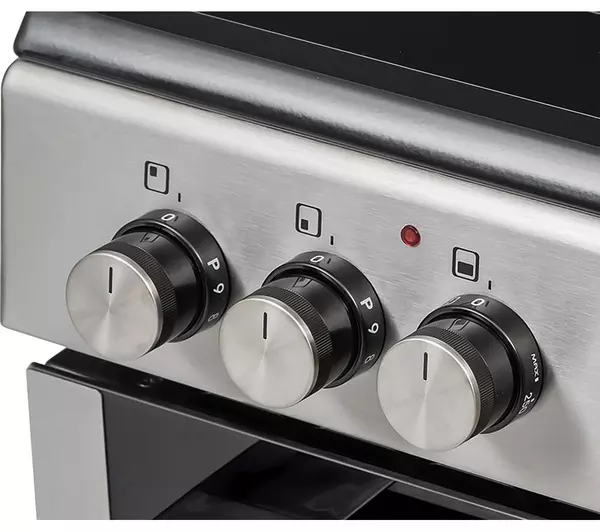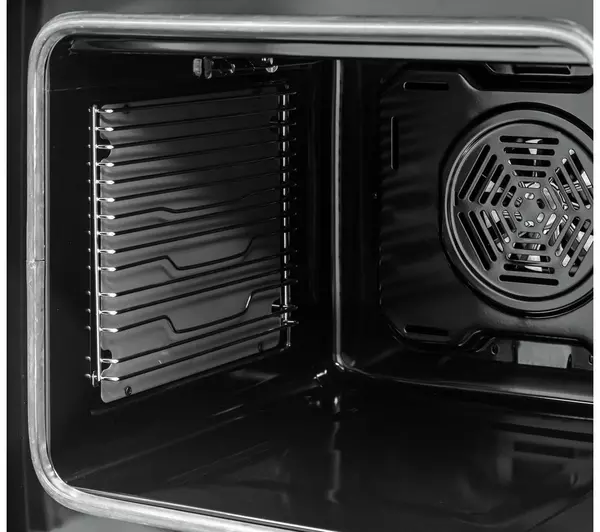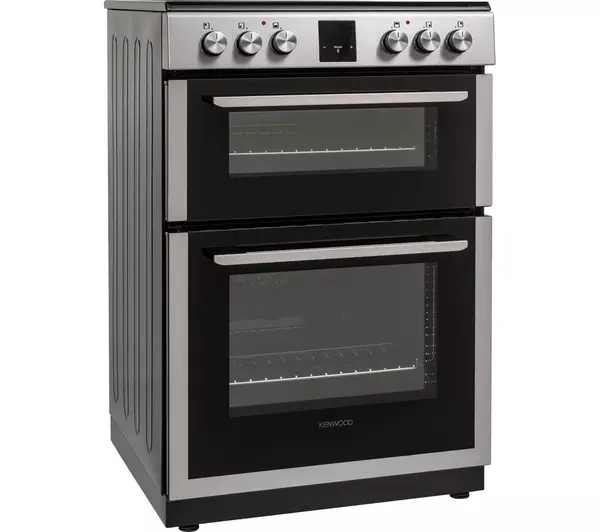 KENWOOD KDOI60X20 Electric Induction Cooker – Stainless Steel
Description
With two spacious ovens, integrated grill and four induction zones the Kenwood KDOI60X20 Electric Induction Cooker gives you enough space for showing off your cooking skills.
Perfect for everyday cooking, the KDOI60X20 comes with 67 and 37 litre capacity ovens and integrated grill. This gives you flexible cooking space for cooking pizza, roasted turkey or home-made shepherd's pie.
The programmable timer helps you to prepare perfect meals without needing to keep one eye on the clock.
Spend less time on cleaning and more time with your family. The main oven has catalytic liners that use high temperatures to burn off any food residues and grime, so there's no need for additional scrubbing.
| Winner Name | Ticket Number | Draw Date |
| --- | --- | --- |
| Kellie Flaherty | 11 | 26/08/2022 |
| Ticket Number | Date | Name |
| --- | --- | --- |
| 1 | 2022-08-21 15:24:23 | Natalie Anderson |
| 4 | 2022-08-26 09:48:34 | Sophie Donovan |
| 5 | 2022-08-26 08:13:09 | Debs Talbot |
| 6 | 2022-08-26 17:56:15 | Mark Pease |
| 8 | 2022-08-26 20:13:11 | Jodie Ellis |
| 9 | 2022-08-16 23:44:14 | Kelly Powell |
| 11 | 2022-08-23 21:26:12 | Kellie Flaherty |
| 12 | 2022-08-23 21:26:12 | Kellie Flaherty |
| 13 | 2022-08-18 22:06:16 | Vicki sandford |
| 14 | 2022-08-17 13:56:23 | Aimee Marshman |
| 15 | 2022-08-25 13:45:45 | Alison Brooks |
| 16 | 2022-08-26 19:47:40 | Jeanette Anderson |
| 17 | 2022-08-17 13:56:23 | Aimee Marshman |
| 18 | 2022-08-25 19:17:07 | K M |
| 19 | 2022-08-17 19:44:37 | Michael O'connor |
| 20 | 2022-08-18 09:50:44 | Trudi Parnell |
| 21 | 2022-08-17 19:44:37 | Michael O'connor |
| 22 | 2022-08-23 21:26:12 | Kellie Flaherty |
| 23 | 2022-08-16 16:29:21 | Trudi Parnell |
| 24 | 2022-08-26 10:07:54 | BRIDGET CROSS |
| 25 | 2022-08-26 20:52:53 | Angela Cross |
| 26 | 2022-08-26 19:46:46 | Steve Rowley |
| 27 | 2022-08-26 15:05:51 | Becci Vayle |
| 28 | 2022-08-26 17:56:15 | Mark Pease |
| 29 | 2022-08-16 23:44:14 | Kelly Powell |
| 31 | 2022-08-26 17:56:15 | Mark Pease |
| 32 | 2022-08-26 17:56:15 | Mark Pease |
| 33 | 2022-08-26 20:27:15 | Jasmine Penza |
| 34 | 2022-08-26 14:33:44 | Chloe Rainbow |
| 35 | 2022-08-26 02:21:22 | Kim Dudley |
| 36 | 2022-08-26 19:25:43 | Jodie Ellis |
| 38 | 2022-08-26 12:55:59 | Jodie Ellis |
| 39 | 2022-08-26 20:01:53 | Patricia Lodge |
| 42 | 2022-08-26 19:54:48 | Caroline Haynes |
| 44 | 2022-08-26 00:07:22 | Rebecca Langford |
| 48 | 2022-08-26 18:18:50 | Jodie Ellis |
| 49 | 2022-08-26 20:36:38 | Jemma Hearn |
| 51 | 2022-08-26 20:50:59 | Scott Chegg |
| 52 | 2022-08-26 17:56:15 | Mark Pease |
| 53 | 2022-08-26 18:40:34 | K M |
| 55 | 2022-08-26 17:56:15 | Mark Pease |
| 56 | 2022-08-26 17:56:15 | Mark Pease |
| 57 | 2022-08-26 17:56:15 | Mark Pease |
| 59 | 2022-08-26 15:52:40 | Alan Cross |
| 60 | 2022-08-26 17:46:09 | Josephine Stanek |
| 61 | 2022-08-21 20:20:10 | Joseph Clifford |
| 62 | 2022-08-26 19:43:51 | Mandy Moore |
| 63 | 2022-08-26 17:29:15 | Kevin Hayes |
| 64 | 2022-08-16 14:11:19 | Joanna Cannings |
| 65 | 2022-08-26 18:40:37 | Mandy Moore |
| 67 | 2022-08-26 18:18:50 | Jodie Ellis |
| 68 | 2022-08-16 23:39:31 | Emma Pool |
| 71 | 2022-08-26 17:56:15 | Mark Pease |
| 74 | 2022-08-26 17:56:15 | Mark Pease |
| 82 | 2022-08-26 12:53:28 | Jodie Ellis |
| 83 | 2022-08-26 20:33:25 | Angela Cross |
| 85 | 2022-08-25 14:48:27 | Lekel North |
| 86 | 2022-08-26 17:56:15 | Mark Pease |
| 87 | 2022-08-16 14:11:19 | Joanna Cannings |
| 88 | 2022-08-26 12:54:48 | PATRICK Mills |
| 90 | 2022-08-25 14:20:44 | Beth Eason |
| 93 | 2022-08-18 21:41:35 | Scott Chegg |
| 94 | 2022-08-26 20:51:03 | Lauren Turner |
| 95 | 2022-08-26 17:56:15 | Mark Pease |
| 96 | 2022-08-26 17:56:15 | Mark Pease |
| 98 | 2022-08-16 10:14:14 | Meisha Williams |
| 99 | 2022-08-16 23:44:14 | Kelly Powell |
| 100 | 2022-08-26 09:58:49 | Angela Cross |
| 101 | 2022-08-26 12:55:59 | Jodie Ellis |
| 102 | 2022-08-26 18:24:40 | Kirsty Bushell |
| 103 | 2022-08-26 12:54:48 | PATRICK Mills |
| 105 | 2022-08-26 17:56:15 | Mark Pease |
| 106 | 2022-08-26 18:27:37 | Darren Willis |
| 107 | 2022-08-26 15:05:51 | Becci Vayle |
| 108 | 2022-08-26 18:06:17 | Toby BAMSEY |
| 110 | 2022-08-22 17:50:30 | Angela Cross |
| 111 | 2022-08-16 10:42:56 | Debs Talbot |
| 118 | 2022-08-26 20:52:09 | Elaine Lipscombe |
| 122 | 2022-08-26 17:56:15 | Mark Pease |
| 123 | 2022-08-26 17:56:15 | Mark Pease |
| 125 | 2022-08-25 23:39:49 | Jodie Ellis |
| 128 | 2022-08-26 19:25:43 | Jodie Ellis |
| 129 | 2022-08-25 12:14:17 | Nicola Bird |
| 130 | 2022-08-26 10:02:08 | Gemma Hubbard |
| 131 | 2022-08-26 12:39:21 | Tracy Mills |
| 132 | 2022-08-26 15:24:06 | Angela Cross |
| 135 | 2022-08-21 15:24:23 | Natalie Anderson |
| 136 | 2022-08-26 11:55:31 | Sarah Widdop |
| 140 | 2022-08-26 20:44:15 | Darren Willis |
| 141 | 2022-08-26 15:24:06 | Angela Cross |
| 142 | 2022-08-26 17:56:15 | Mark Pease |
| 143 | 2022-08-26 15:13:46 | Chelsea Mcvicker |
| 146 | 2022-08-26 18:17:48 | Nicola Naylor |
| 148 | 2022-08-26 14:12:03 | Mandy Moore |
| 152 | 2022-08-17 18:53:09 | Emma Craven |
| 156 | 2022-08-26 15:05:51 | Becci Vayle |
| 157 | 2022-08-26 20:09:24 | Hollie Hawkins |
| 158 | 2022-08-25 11:49:36 | Angela Cross |
| 159 | 2022-08-26 11:42:17 | Jodie Ellis |
| 161 | 2022-08-26 19:28:52 | Roxanne Cane |
| 162 | 2022-08-26 19:31:11 | Anne-Marie Daniels |
| 164 | 2022-08-26 13:51:59 | Angela Cross |
| 165 | 2022-08-16 23:39:31 | Emma Pool |
| 166 | 2022-08-26 14:29:41 | Natalie Anderson |
| 167 | 2022-08-24 13:43:50 | Gemma Burke |
| 169 | 2022-08-25 11:49:36 | Angela Cross |
| 171 | 2022-08-26 20:33:25 | Angela Cross |
| 172 | 2022-08-26 17:56:15 | Mark Pease |
| 174 | 2022-08-26 18:43:19 | Ben Tait |
| 177 | 2022-08-26 17:56:15 | Mark Pease |
| 178 | 2022-08-25 23:39:49 | Jodie Ellis |
| 179 | 2022-08-26 15:05:51 | Becci Vayle |
| 181 | 2022-08-16 14:11:19 | Joanna Cannings |
| 187 | 2022-08-26 00:52:22 | Victoria Shaw |
| 188 | 2022-08-17 20:05:19 | Diane Fox |
| 191 | 2022-08-26 12:55:59 | Jodie Ellis |
| 193 | 2022-08-21 15:24:23 | Natalie Anderson |
| 200 | 2022-08-26 18:18:50 | Jodie Ellis |