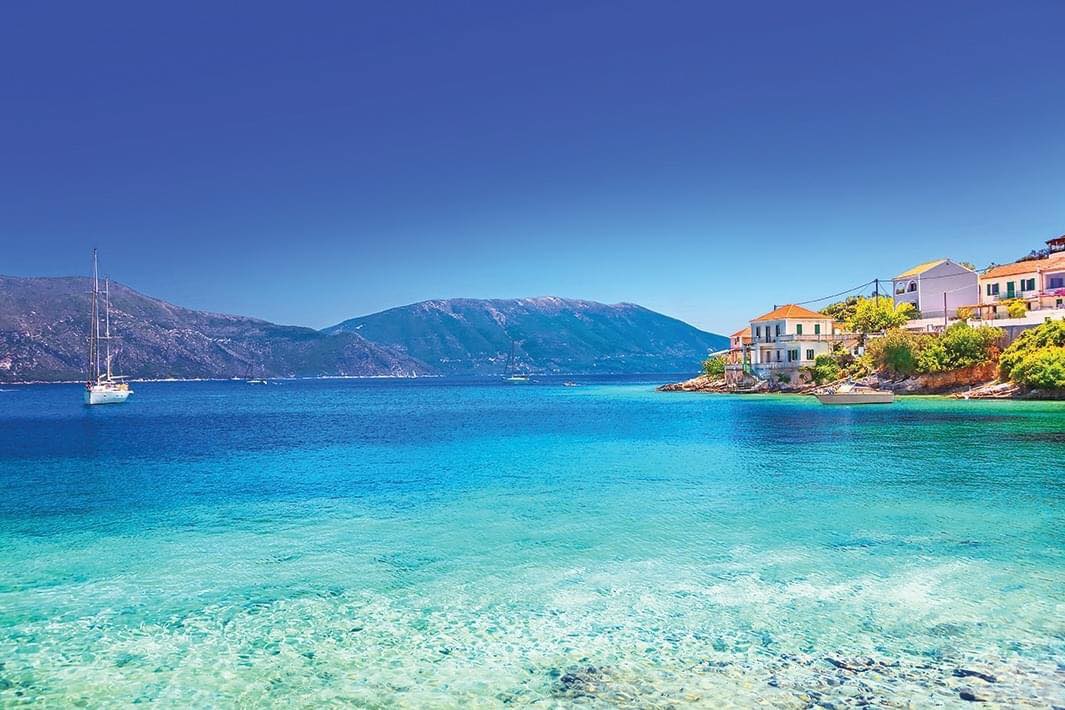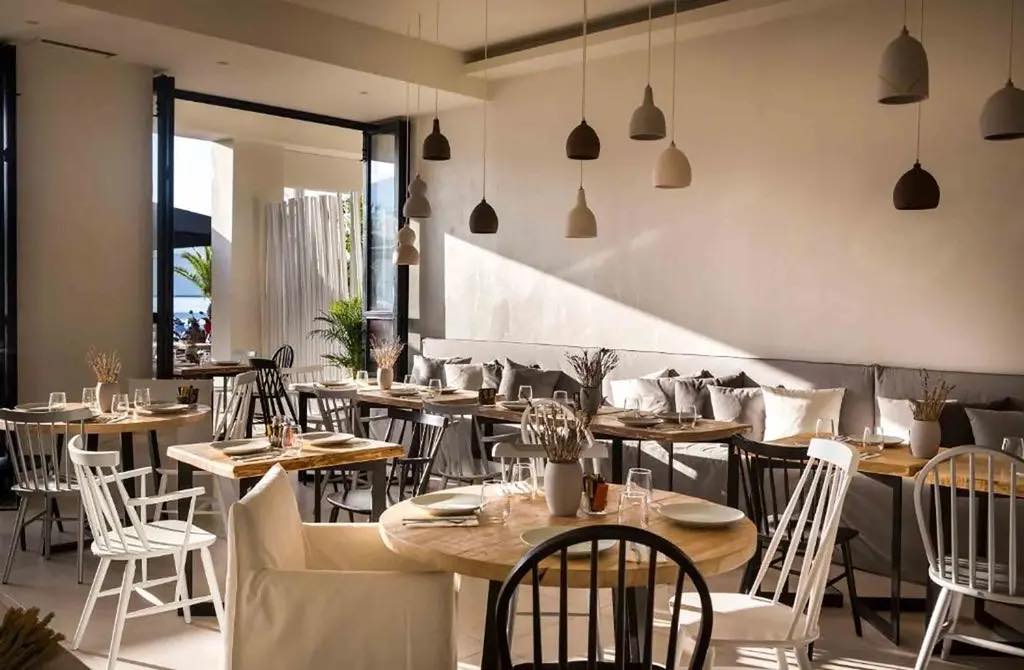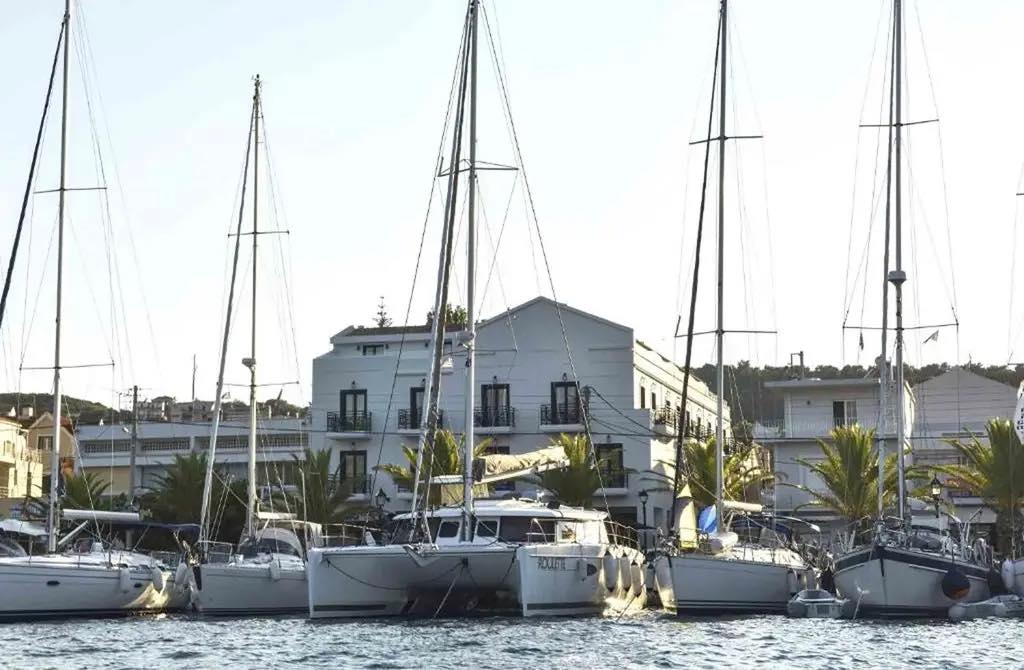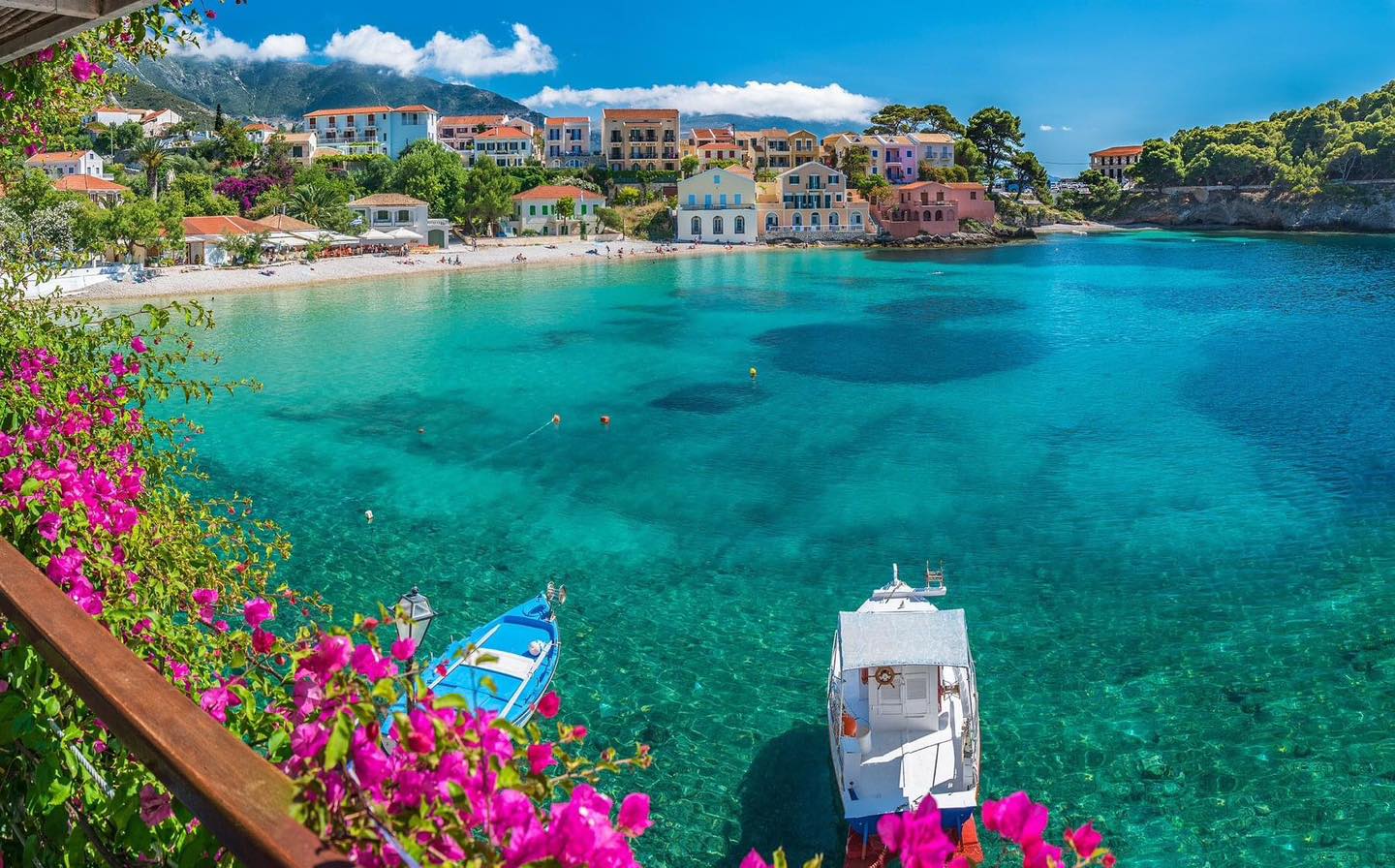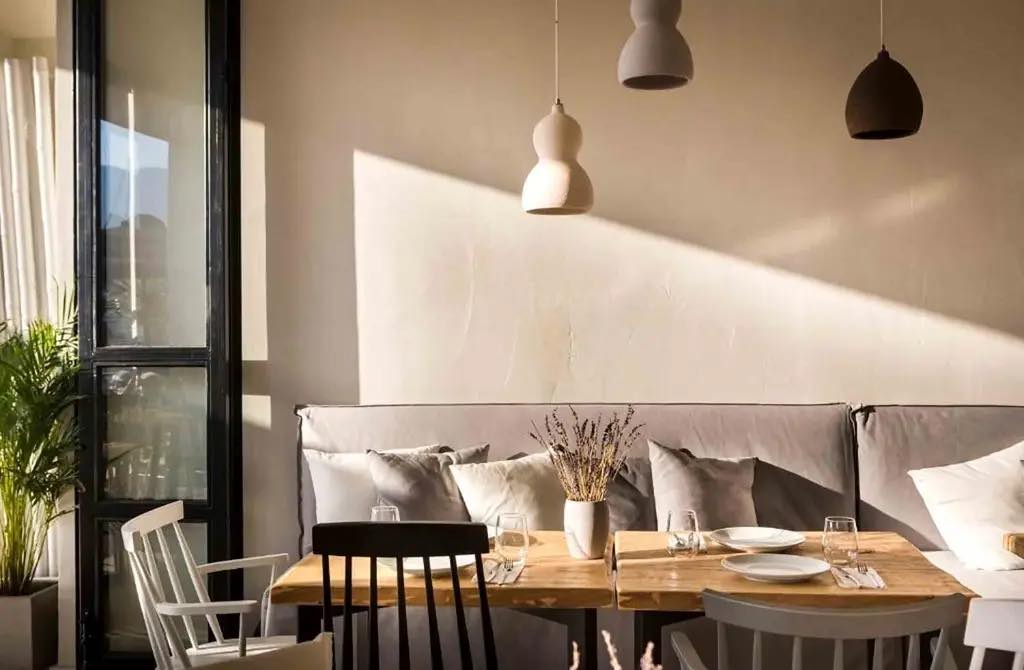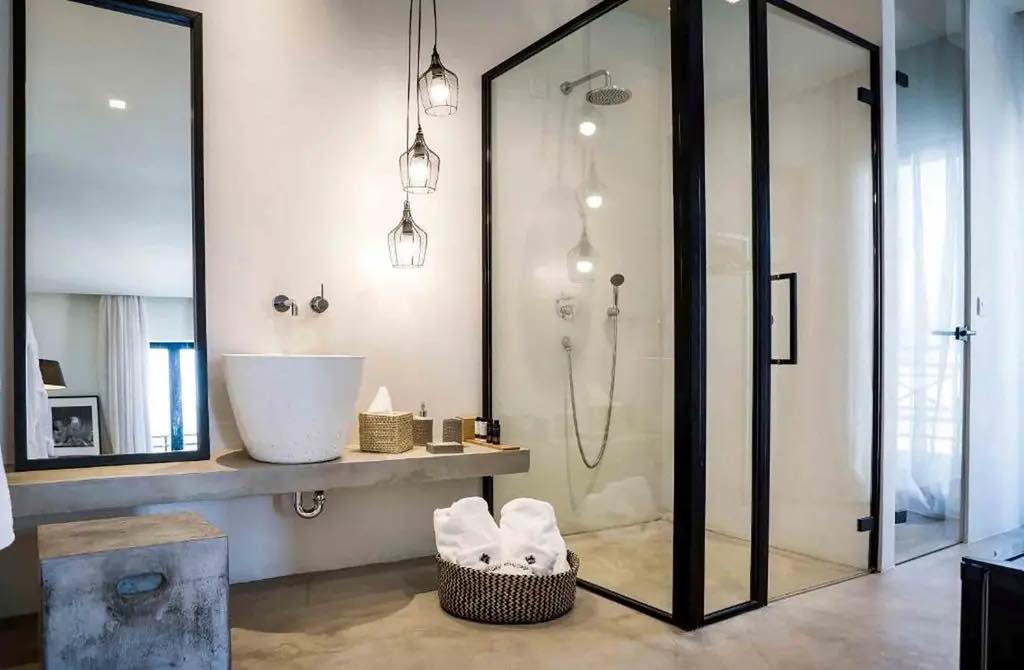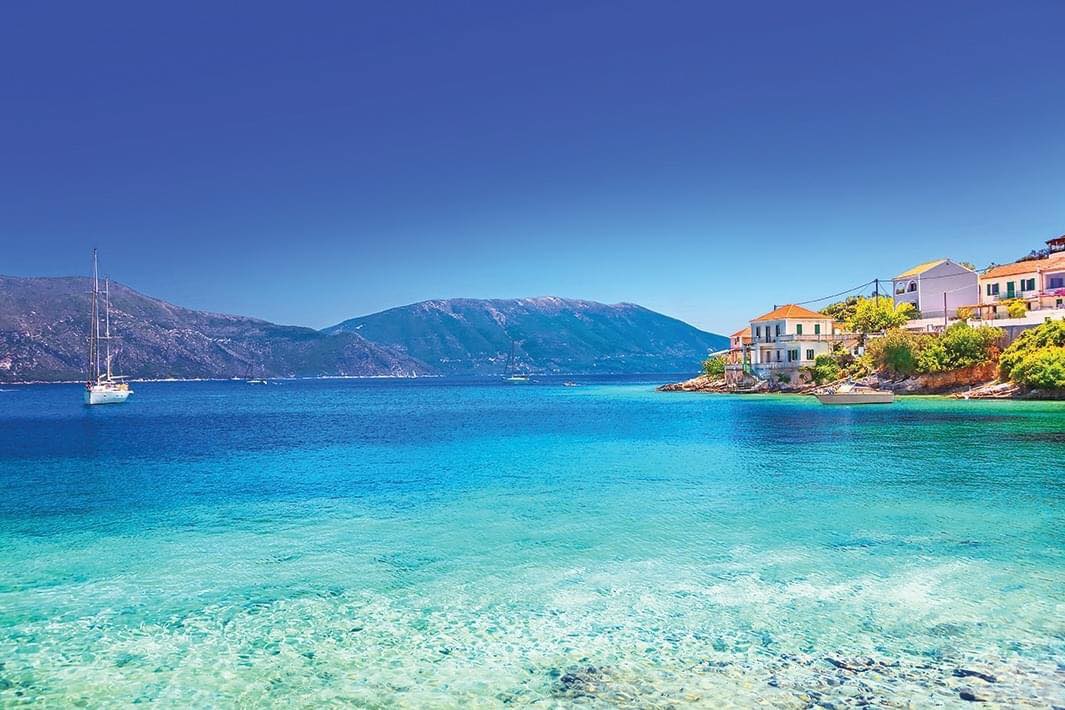 KEFALONIA FOR 2
Description
KEFALONIA FOR 2
Boutique hotel overlooking Argostoli
7nts in Kefalonia
4th May 2024
Bristol Flights
Staying at the Kefalonia Grand Hotel
7 Nights
Bed & Breakfast
Luggage Included
Set in the heart of Kefalonia, this boutique hotel places you in a prime location overlooking the bay of Argostoli and its seafront promenade. Surrounded by shops, restaurants, and attractions, a stay at the Kefalonia Grand Hotel puts you within earshot of beaches and various unforgettable experiences.
The Kefalonia Grand Hotel doesn't have a pool, but the reception team can help you plan out a whole host of experiences on the island. From golden sands to pearly white pebbles, Kefalonia is known for its magnificent beaches, so make time to explore those. The closest one is Kalamia Beach, which is just a five-minute taxi ride away. The island is also known for its long tradition of wine making, so why not toast to good times by taking a wine tour at a traditional winery.
When it comes to dining, the à la carte restaurant uses the freshest local ingredients seasoned with regional flavour to create a diverse menu of Greek specialties. The restaurant is open all day and is a perfect eatery whether you want a bountiful breakfast or an elegant evening meal. The hotel's grand café is good for midday snacks or evening drinks, and serves light bites, afternoon tea, and artisan cocktails.
| Winner Name | Ticket Number | Draw Date |
| --- | --- | --- |
| Sharon Smith | 31 | 06/11/2023 |
| Ticket Number | Date | Name |
| --- | --- | --- |
| 1 | 2023-11-04 10:58:11 | P C |
| 2 | 2023-11-04 09:24:43 | Joshua Livermore |
| 3 | 2023-11-01 15:49:07 | Chani Comrie |
| 4 | 2023-11-01 16:13:14 | S E H |
| 5 | 2023-11-02 19:53:57 | Jason Lloyd |
| 6 | 2023-11-02 17:29:26 | S M |
| 7 | 2023-11-01 15:55:37 | Helen Taylor-Bartle |
| 8 | 2023-11-01 20:05:56 | Helen Holloway |
| 9 | 2023-11-02 19:32:36 | Amanda Callard |
| 10 | 2023-11-01 15:47:12 | Richard Higham |
| 11 | 2023-11-01 20:05:56 | Helen Holloway |
| 12 | 2023-11-01 15:47:43 | Laurence Dent |
| 13 | 2023-11-01 15:47:55 | Debbie Walker |
| 14 | 2023-11-01 16:13:14 | S E H |
| 15 | 2023-11-03 23:14:23 | Anna-marie Goh |
| 16 | 2023-11-04 04:04:18 | Lu H |
| 17 | 2023-11-02 14:23:49 | Sharon Smith |
| 18 | 2023-11-01 15:47:12 | Richard Higham |
| 19 | 2023-11-01 15:49:05 | K D |
| 20 | 2023-11-01 15:47:12 | Richard Higham |
| 21 | 2023-11-01 16:00:25 | Trish Mcculloch |
| 22 | 2023-11-03 14:31:32 | Linda Mcgillivray |
| 23 | 2023-11-01 16:00:25 | Trish Mcculloch |
| 24 | 2023-11-01 16:32:20 | Emma Lou |
| 25 | 2023-11-04 09:02:23 | Anne Wallace |
| 26 | 2023-11-02 19:53:57 | Jason Lloyd |
| 27 | 2023-11-01 19:14:08 | Lisa Skilton |
| 28 | 2023-11-01 20:05:56 | Helen Holloway |
| 29 | 2023-11-01 15:47:00 | Leah Knight |
| 30 | 2023-11-01 15:47:12 | Richard Higham |
| 31 | 2023-11-02 14:23:49 | Sharon Smith |
| 32 | 2023-11-04 09:53:45 | Christie Ball |
| 33 | 2023-11-01 15:49:07 | Chani Comrie |
| 34 | 2023-11-01 20:00:29 | Cameron Thompson |
| 35 | 2023-11-02 14:23:49 | Sharon Smith |
| 36 | 2023-11-04 07:25:20 | ryan grenfell |
| 37 | 2023-11-04 11:57:07 | Lyn Whistler |
| 38 | 2023-11-02 19:53:57 | Jason Lloyd |
| 39 | 2023-11-04 20:12:37 | Helen Cottrell |
| 40 | 2023-11-04 20:12:37 | Helen Cottrell |
| 41 | 2023-11-04 20:12:37 | Helen Cottrell |
| 42 | 2023-11-01 15:48:04 | Jill Higham |
| 43 | 2023-11-03 23:39:53 | Kerry Saunders |
| 44 | 2023-11-01 15:51:28 | Jaine Hees |
| 45 | 2023-11-03 19:16:14 | Mark Higham |
| 46 | 2023-11-04 20:12:37 | Helen Cottrell |
| 47 | 2023-11-04 12:58:04 | Jules Wilkins |
| 48 | 2023-11-04 07:03:22 | Stephanie Teece |
| 49 | 2023-11-04 07:00:37 | Julie Waller |
| 50 | 2023-11-01 15:51:28 | Jaine Hees |
| 51 | 2023-11-04 20:12:37 | Helen Cottrell |
| 52 | 2023-11-04 20:47:40 | Debbie Dodd |
| 53 | 2023-11-03 22:13:53 | Lily Langford-Courage |
| 54 | 2023-11-04 00:31:08 | Marie Day |
| 55 | 2023-11-01 16:48:05 | Emma Steel |
| 56 | 2023-11-05 14:18:35 | Lee Singleton |
| 57 | 2023-11-05 09:47:25 | David Taylor |
| 58 | 2023-11-04 09:55:39 | Nigel MARNLEY |
| 59 | 2023-11-01 21:07:55 | Helen Cottrell |
| 60 | 2023-11-03 23:39:53 | Kerry Saunders |
| 61 | 2023-11-04 01:22:35 | emily hickey |
| 62 | 2023-11-03 22:10:19 | Jacqueline Thomas |
| 63 | 2023-11-03 22:10:19 | Jacqueline Thomas |
| 64 | 2023-11-04 09:55:39 | Nigel MARNLEY |
| 65 | 2023-11-04 09:55:39 | Nigel MARNLEY |
| 66 | 2023-11-04 04:04:18 | Lu H |
| 67 | 2023-11-06 11:33:50 | Miss Kimberley Sharman |
| 68 | 2023-11-02 19:53:57 | Jason Lloyd |
| 69 | 2023-11-01 15:47:12 | Richard Higham |
| 70 | 2023-11-05 16:38:29 | Sophie Ovens |
| 71 | 2023-11-02 19:53:57 | Jason Lloyd |
| 72 | 2023-11-05 19:17:04 | Luke Barnes-Jones |
| 73 | 2023-11-02 12:39:06 | Hi Janine Tidball |
| 74 | 2023-11-04 09:02:23 | Anne Wallace |
| 75 | 2023-11-05 09:47:25 | David Taylor |
| 76 | 2023-11-01 15:47:43 | Laurence Dent |
| 77 | 2023-11-04 19:37:08 | Miss Kk |
| 78 | 2023-11-06 18:44:20 | Kirsty Sanderson |
| 79 | 2023-11-04 20:42:29 | Stefan Hawkins |
| 80 | 2023-11-02 19:09:08 | Jackie Broome |
| 81 | 2023-11-01 18:06:01 | Verity Waldron |
| 82 | 2023-11-01 15:48:04 | Jill Higham |
| 83 | 2023-11-06 20:05:01 | Lauren Westle |
| 84 | 2023-11-01 15:47:12 | Richard Higham |
| 85 | 2023-11-06 15:18:45 | Lekel North |
| 86 | 2023-11-06 15:51:42 | Karen Matthews |
| 87 | 2023-11-04 17:18:54 | Tom Speed |
| 88 | 2023-11-04 18:26:32 | Christopher Priest |
| 89 | 2023-11-03 22:13:53 | Lily Langford-Courage |
| 90 | 2023-11-05 19:50:44 | Paige Mathers |
| 91 | 2023-11-06 20:15:53 | Samantha Mirfin |
| 92 | 2023-11-05 16:38:29 | Sophie Ovens |
| 93 | 2023-11-06 13:17:32 | Jamail Akhtar |
| 94 | 2023-11-06 14:16:18 | Becki Chidgey |
| 95 | 2023-11-03 13:47:17 | Thea Warren |
| 96 | 2023-11-04 20:12:37 | Helen Cottrell |
| 97 | 2023-11-04 07:14:48 | Greg Hopkins |
| 98 | 2023-11-04 19:31:51 | Darryl Parker |
| 99 | 2023-11-01 15:48:29 | Kathleen Dawes |
| 100 | 2023-11-04 13:08:17 | Denise Guy |
| 101 | 2023-11-04 12:07:37 | Alexander Ross |
| 102 | 2023-11-06 18:03:22 | Anita Passmore |
| 103 | 2023-11-05 20:50:58 | Gary King |
| 104 | 2023-11-02 22:19:14 | Pamela Johnston |
| 105 | 2023-11-04 07:14:48 | Greg Hopkins |
| 106 | 2023-11-06 11:07:47 | Sharon Smith |
| 107 | 2023-11-01 17:39:54 | Michele Savva |
| 108 | 2023-11-06 19:40:31 | Michelle Petricca |
| 109 | 2023-11-05 09:35:01 | dan J |
| 110 | 2023-11-05 16:38:29 | Sophie Ovens |
| 111 | 2023-11-05 18:17:57 | Nichola Brown |
| 112 | 2023-11-05 17:00:26 | Verity Dechan |
| 113 | 2023-11-05 09:35:01 | dan J |
| 114 | 2023-11-04 16:46:52 | Lawrence Flynn |
| 115 | 2023-11-06 08:26:27 | Charlene Wales |
| 116 | 2023-11-05 09:47:25 | David Taylor |
| 117 | 2023-11-04 18:26:32 | Christopher Priest |
| 118 | 2023-11-02 13:23:36 | June Culshaw |
| 119 | 2023-11-04 11:57:27 | Allison Parker |
| 120 | 2023-11-01 15:47:43 | Laurence Dent |
| 121 | 2023-11-04 05:46:44 | Helen Dent |
| 122 | 2023-11-02 11:47:25 | Joanna Stevenson |
| 123 | 2023-11-03 23:02:57 | Jonny Boy |
| 124 | 2023-11-06 20:36:08 | Natasha Lawrence |
| 125 | 2023-11-05 19:17:04 | Luke Barnes-Jones |
| 126 | 2023-11-04 21:11:57 | Graham Tucker |
| 127 | 2023-11-05 13:38:36 | Emily Vernon |
| 128 | 2023-11-06 15:20:25 | Nicola Brown |
| 129 | 2023-11-06 19:48:24 | Debra Phillips |
| 130 | 2023-11-04 09:24:43 | Joshua Livermore |
| 131 | 2023-11-04 09:24:43 | Joshua Livermore |
| 132 | 2023-11-05 09:47:25 | David Taylor |
| 133 | 2023-11-06 14:27:28 | Spencer Troth |
| 134 | 2023-11-06 21:06:26 | Laurence Dent |
| 135 | 2023-11-06 19:37:39 | Kelly Sykes |
| 136 | 2023-11-06 17:00:05 | Tiffany Doran |
| 137 | 2023-11-05 09:47:25 | David Taylor |
| 138 | 2023-11-06 20:33:10 | Ben Chapman |
| 139 | 2023-11-06 19:10:13 | Debbie Hele |
| 140 | 2023-11-06 20:33:10 | Ben Chapman |
| 141 | 2023-11-05 19:55:25 | Stuart Mowatt |
| 142 | 2023-11-01 17:05:40 | Jill Higham |
| 143 | 2023-11-05 13:17:27 | Hollie Mcturk |
| 144 | 2023-11-05 19:50:44 | Paige Mathers |
| 145 | 2023-11-06 16:15:12 | Gary King |
| 146 | 2023-11-06 15:09:25 | Jack Benning |
| 147 | 2023-11-06 14:15:00 | Rebecca Watson |
| 148 | 2023-11-01 17:39:54 | Michele Savva |
| 149 | 2023-11-05 20:38:05 | Mark Dobson |
| 150 | 2023-11-05 17:52:42 | Katie Bennington |
| 151 | 2023-11-06 19:56:55 | Vanessa Thompson |
| 152 | 2023-11-06 20:51:55 | Ollie Keeler |
| 153 | 2023-11-02 19:09:08 | Jackie Broome |
| 154 | 2023-11-04 18:44:47 | Nicholas rideout |
| 155 | 2023-11-05 19:50:44 | Paige Mathers |
| 156 | 2023-11-03 19:16:14 | Mark Higham |
| 157 | 2023-11-06 20:40:01 | Helen Cottrell |
| 158 | 2023-11-04 00:31:08 | Marie Day |
| 159 | 2023-11-04 11:59:58 | ASHLEY Smith |
| 160 | 2023-11-05 09:47:25 | David Taylor |
| 161 | 2023-11-06 09:06:28 | Emma & lee |
| 162 | 2023-11-06 20:01:49 | Gemma Gale |
| 163 | 2023-11-05 16:04:06 | Luke Norton |
| 164 | 2023-11-03 21:35:02 | Lindsay White |
| 165 | 2023-11-06 15:26:36 | John Sutton |
| 166 | 2023-11-01 15:48:29 | Kathleen Dawes |
| 167 | 2023-11-06 07:41:58 | Marie Sandford |
| 168 | 2023-11-03 23:59:45 | Katrina Down |
| 169 | 2023-11-03 23:02:57 | Jonny Boy |
| 170 | 2023-11-06 14:28:51 | Ronnie Hale |
| 171 | 2023-11-05 15:11:50 | Jeffery Moseley |
| 172 | 2023-11-06 08:43:36 | Charlotte Brookbank |
| 173 | 2023-11-01 15:49:07 | Janice Nicholas |
| 174 | 2023-11-06 19:29:48 | Shane Seldon |
| 175 | 2023-11-05 09:47:25 | David Taylor |
| 176 | 2023-11-06 14:15:00 | Rebecca Watson |
| 177 | 2023-11-02 08:32:13 | Emma Steel |
| 178 | 2023-11-04 07:12:43 | Ruth Farrell |
| 179 | 2023-11-04 15:33:14 | Rodney Hele |
| 180 | 2023-11-06 19:51:57 | Leyann Meldrum |
| 181 | 2023-11-01 17:54:54 | Anna Vickery |
| 182 | 2023-11-06 20:14:28 | Emma Vann-sawicka |
| 183 | 2023-11-04 15:50:55 | Gemma Corness |
| 184 | 2023-11-06 19:17:57 | Caroline Cattermole |
| 185 | 2023-11-02 20:56:52 | Nicci Taylor |
| 186 | 2023-11-06 21:12:11 | Anna Feria Marie - Khan's |
| 187 | 2023-11-05 02:54:30 | Georgia Brown |
| 188 | 2023-11-02 21:40:15 | Tracey Milne |
| 189 | 2023-11-06 20:33:10 | Ben Chapman |
| 190 | 2023-11-06 11:42:16 | Stacey Marsh |
| 191 | 2023-11-03 22:13:53 | Lily Langford-Courage |
| 192 | 2023-11-04 07:14:26 | Rachael Chappell |
| 193 | 2023-11-06 20:02:29 | Sharon Carr |
| 194 | 2023-11-05 00:23:46 | Liam Chard-maple |
| 195 | 2023-11-03 22:15:05 | Katie Wesson |
| 196 | 2023-11-05 19:17:04 | Luke Barnes-Jones |
| 197 | 2023-11-04 19:16:42 | Emma Steel |
| 198 | 2023-11-05 15:11:50 | Jeffery Moseley |
| 199 | 2023-11-06 20:33:10 | Ben Chapman |
| 200 | 2023-11-04 20:12:37 | Helen Cottrell |
| 201 | 2023-11-04 20:27:10 | Sophie Simpson |
| 202 | 2023-11-05 19:17:04 | Luke Barnes-Jones |
| 203 | 2023-11-05 19:36:49 | Rachel Kent |
| 204 | 2023-11-04 07:14:48 | Greg Hopkins |
| 205 | 2023-11-06 19:07:51 | Francine Timson |
| 206 | 2023-11-06 15:43:34 | Jolene D |
| 207 | 2023-11-04 13:16:17 | Katie Petzing |
| 208 | 2023-11-06 14:16:18 | Becki Chidgey |
| 209 | 2023-11-06 14:43:19 | Sarah Western |
| 210 | 2023-11-06 08:43:36 | Charlotte Brookbank |
| 211 | 2023-11-06 07:11:44 | Tia Potter |
| 212 | 2023-11-04 17:20:25 | Paula Vinnicombe |
| 213 | 2023-11-02 08:32:13 | Emma Steel |
| 214 | 2023-11-06 16:41:06 | Louise Wilson |
| 215 | 2023-11-06 19:34:48 | Hayley Read |
| 216 | 2023-11-06 15:32:58 | Leah Green |
| 217 | 2023-11-04 23:21:37 | Mitchell Taylor |
| 218 | 2023-11-05 09:47:25 | David Taylor |
| 219 | 2023-11-04 18:30:25 | Rebecca Watson |
| 220 | 2023-11-06 14:41:10 | Jodie Southwell |
| 221 | 2023-11-05 10:46:07 | Natasha Pitman |
| 222 | 2023-11-06 16:00:28 | Gemma Smith |
| 223 | 2023-11-06 21:12:43 | S H |
| 224 | 2023-11-06 20:01:49 | Gemma Gale |
| 225 | 2023-11-05 19:17:04 | Luke Barnes-Jones |
| 226 | 2023-11-04 18:30:25 | Rebecca Watson |
| 227 | 2023-11-06 20:55:09 | Nick Halse |
| 228 | 2023-11-05 19:15:44 | Anthony Macri |
| 229 | 2023-11-02 16:06:07 | Jasmine Baillie |
| 230 | 2023-11-04 13:09:20 | Skye Atkins |
| 231 | 2023-11-06 13:34:08 | Debbie Morris |
| 232 | 2023-11-06 13:58:29 | Fiona Allen |
| 233 | 2023-11-06 14:53:46 | Meg L |
| 234 | 2023-11-05 19:17:04 | Luke Barnes-Jones |
| 235 | 2023-11-03 22:15:05 | Katie Wesson |
| 236 | 2023-11-04 15:25:30 | Grant Lee |
| 237 | 2023-11-05 09:47:25 | David Taylor |
| 238 | 2023-11-06 20:44:37 | E k |
| 239 | 2023-11-02 21:40:15 | Tracey Milne |
| 240 | 2023-11-06 21:06:26 | Laurence Dent |
| 241 | 2023-11-04 16:46:52 | Lawrence Flynn |
| 242 | 2023-11-05 21:52:06 | Jill Higham |
| 243 | 2023-11-06 20:36:08 | Natasha Lawrence |
| 244 | 2023-11-02 21:40:15 | Tracey Milne |
| 245 | 2023-11-06 09:06:28 | Emma & lee |
| 246 | 2023-11-04 11:54:00 | Victoria Roberts |
| 247 | 2023-11-06 20:56:02 | N C |
| 248 | 2023-11-04 07:12:43 | Ruth Farrell |
| 249 | 2023-11-05 18:35:50 | Lynne Swift |
| 250 | 2023-11-01 15:54:42 | Kerrie Burley |
| 251 | 2023-11-06 20:11:13 | Benjamin Mehigan |
| 252 | 2023-11-06 20:33:10 | Ben Chapman |
| 253 | 2023-11-06 17:16:17 | Skippy Radmore |
| 254 | 2023-11-05 13:17:27 | Hollie Mcturk |
| 255 | 2023-11-06 14:27:28 | Spencer Troth |
| 256 | 2023-11-06 17:53:56 | Carly Meaden |
| 257 | 2023-11-04 17:15:26 | KN B |
| 258 | 2023-11-06 07:11:44 | Tia Potter |
| 259 | 2023-11-06 20:33:10 | Ben Chapman |
| 260 | 2023-11-05 16:38:29 | Sophie Ovens |
| 261 | 2023-11-05 19:55:25 | Stuart Mowatt |
| 262 | 2023-11-04 19:51:08 | Reece Jones |
| 263 | 2023-11-05 00:23:46 | Liam Chard-maple |
| 264 | 2023-11-04 05:46:44 | Helen Dent |
| 265 | 2023-11-04 12:52:58 | Neve Knight |
| 266 | 2023-11-04 20:42:29 | Stefan Hawkins |
| 267 | 2023-11-06 19:24:14 | sarah creed |
| 268 | 2023-11-05 06:15:48 | Mark Robotham |
| 269 | 2023-11-05 00:23:46 | Liam Chard-maple |
| 270 | 2023-11-05 17:10:04 | Sarah Murray |
| 271 | 2023-11-04 01:22:35 | emily hickey |
| 272 | 2023-11-05 19:17:04 | Luke Barnes-Jones |
| 273 | 2023-11-06 19:00:49 | Jasmine Nestola |
| 274 | 2023-11-04 11:47:20 | Trevor Furze |
| 275 | 2023-11-06 20:33:10 | Ben Chapman |
| 276 | 2023-11-05 19:17:04 | Luke Barnes-Jones |
| 277 | 2023-11-06 20:33:10 | Ben Chapman |
| 278 | 2023-11-05 13:17:27 | Hollie Mcturk |
| 279 | 2023-11-06 20:00:09 | Samantha Mortimer |
| 280 | 2023-11-05 16:38:29 | Sophie Ovens |
| 281 | 2023-11-01 15:47:14 | Danielle Kelly |
| 282 | 2023-11-04 23:21:37 | Mitchell Taylor |
| 283 | 2023-11-04 23:21:37 | Mitchell Taylor |
| 284 | 2023-11-05 16:04:06 | Luke Norton |
| 285 | 2023-11-06 15:05:35 | Debbie Hands Hands |
| 286 | 2023-11-05 16:38:29 | Sophie Ovens |
| 287 | 2023-11-06 11:02:44 | Leyann Meldrum |
| 288 | 2023-11-01 19:47:49 | Christina Honey |
| 289 | 2023-11-05 09:47:25 | David Taylor |
| 290 | 2023-11-01 15:47:26 | Rachel Gilbert |
| 291 | 2023-11-04 13:32:07 | Richard Williams |
| 292 | 2023-11-03 22:15:05 | Katie Wesson |
| 293 | 2023-11-06 19:49:26 | dale gardner |
| 294 | 2023-11-05 18:40:58 | Beth Robotham |
| 295 | 2023-11-06 11:02:44 | Leyann Meldrum |
| 296 | 2023-11-04 21:11:57 | Graham Tucker |
| 297 | 2023-11-05 16:38:29 | Sophie Ovens |
| 298 | 2023-11-06 18:36:45 | Lauren Maloney-Trays |
| 299 | 2023-11-05 11:49:06 | Janet Howes |
| 300 | 2023-11-01 15:49:07 | Chani Comrie |