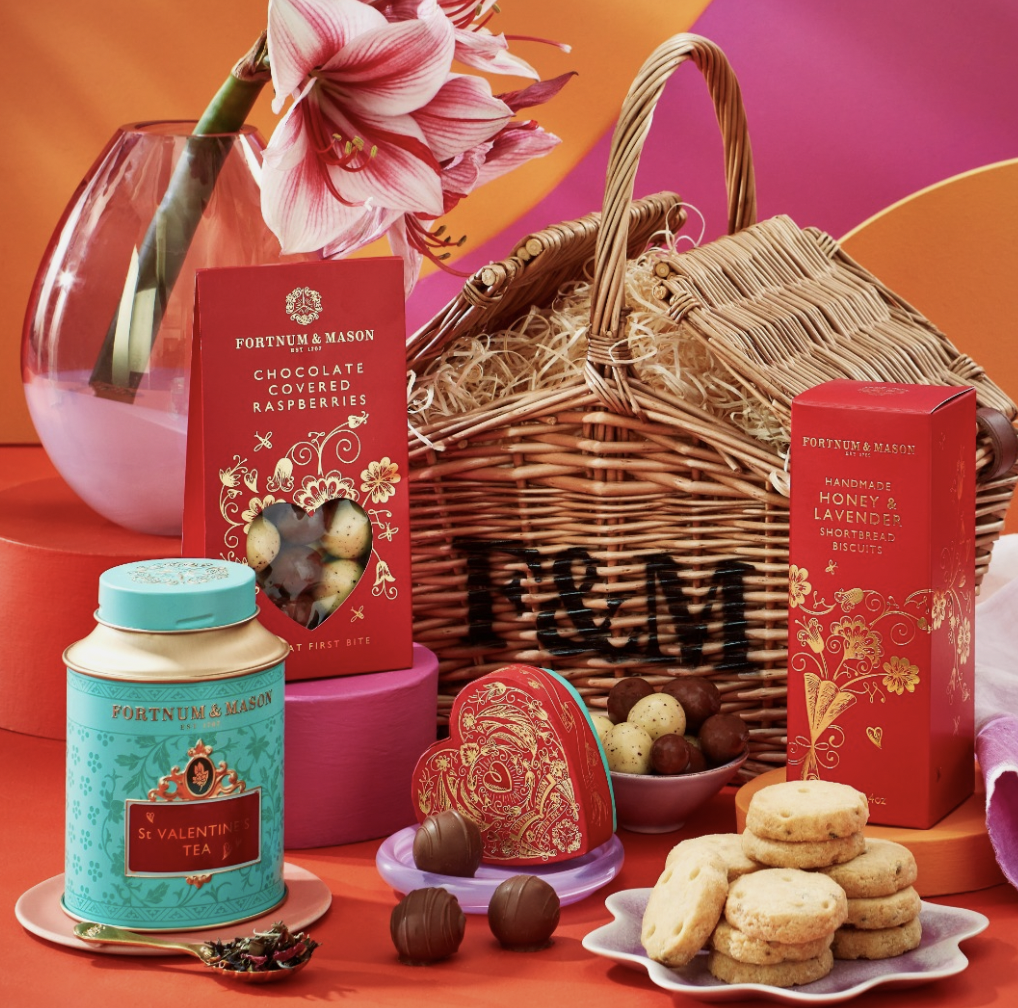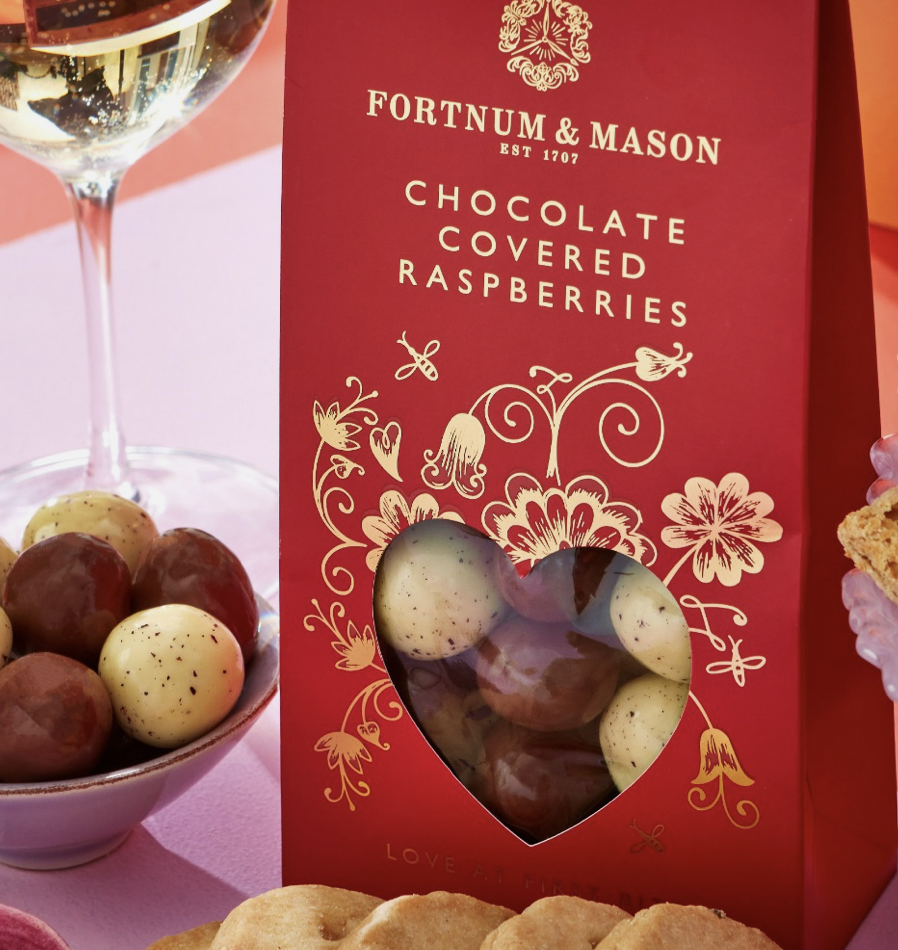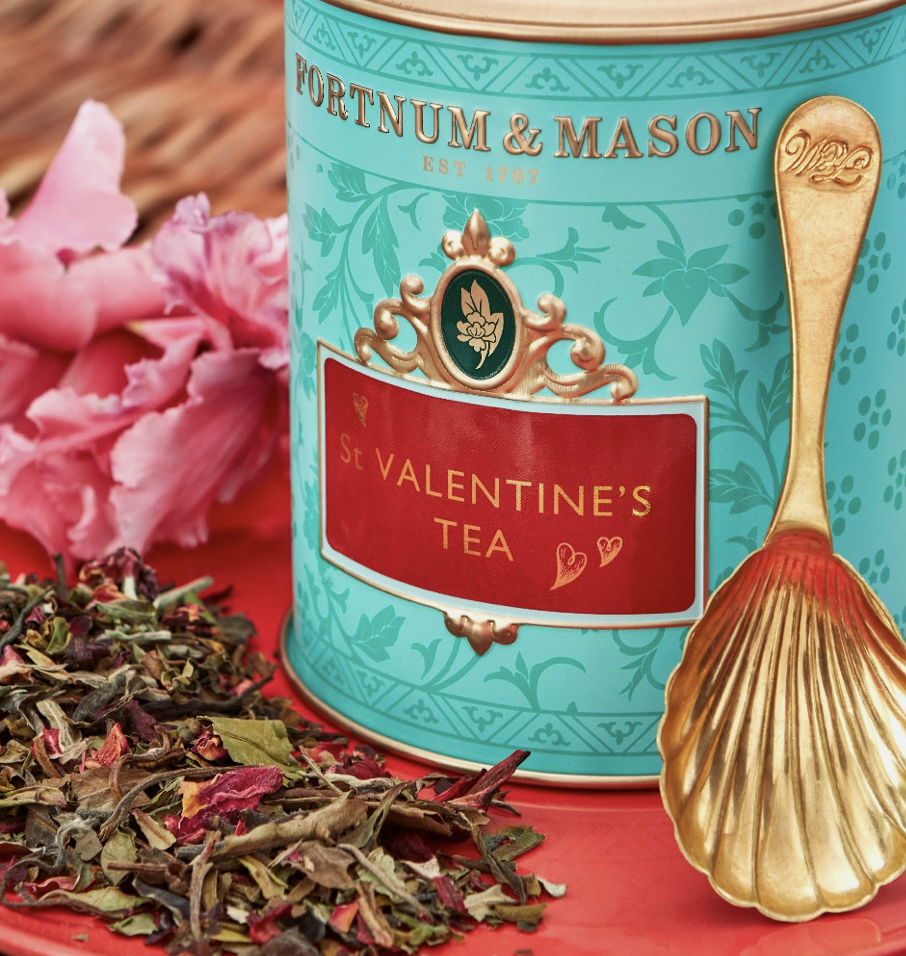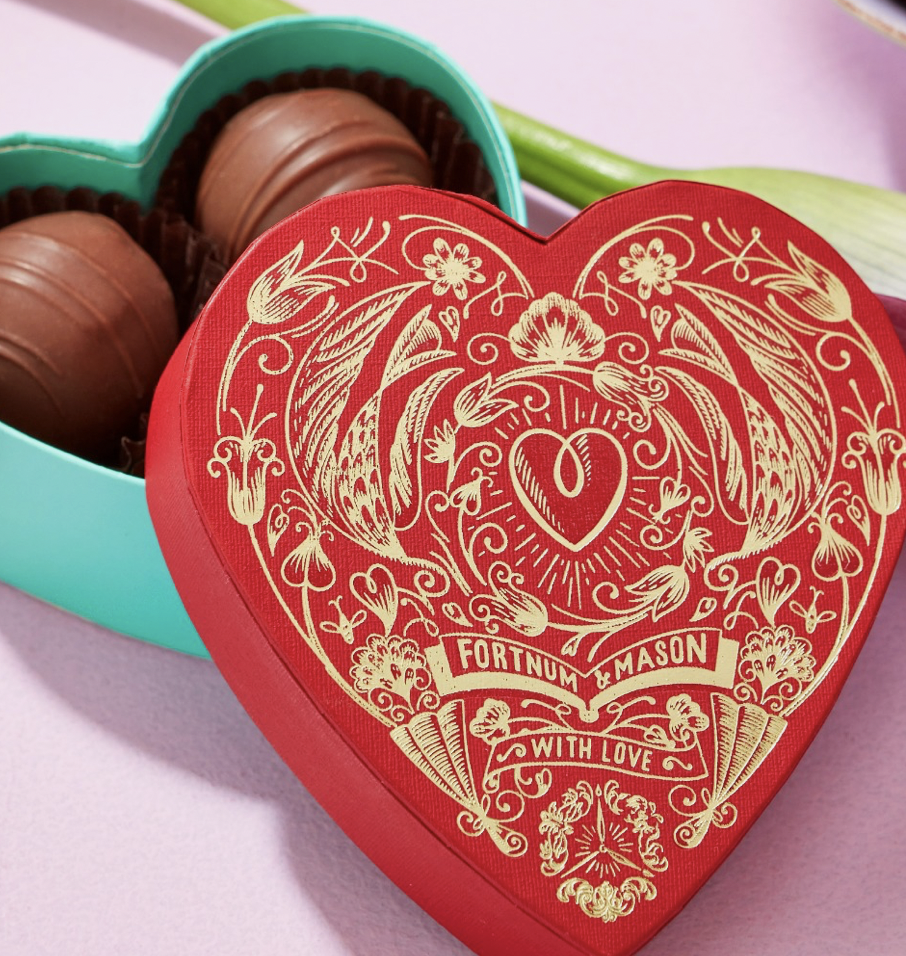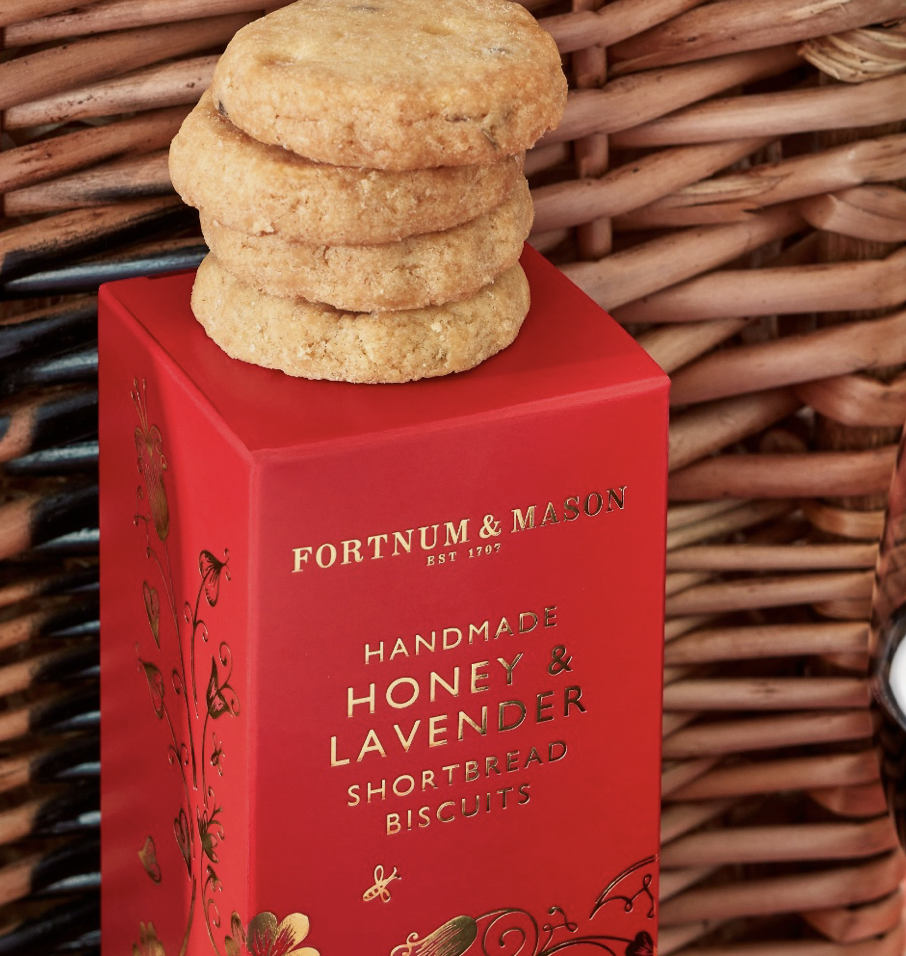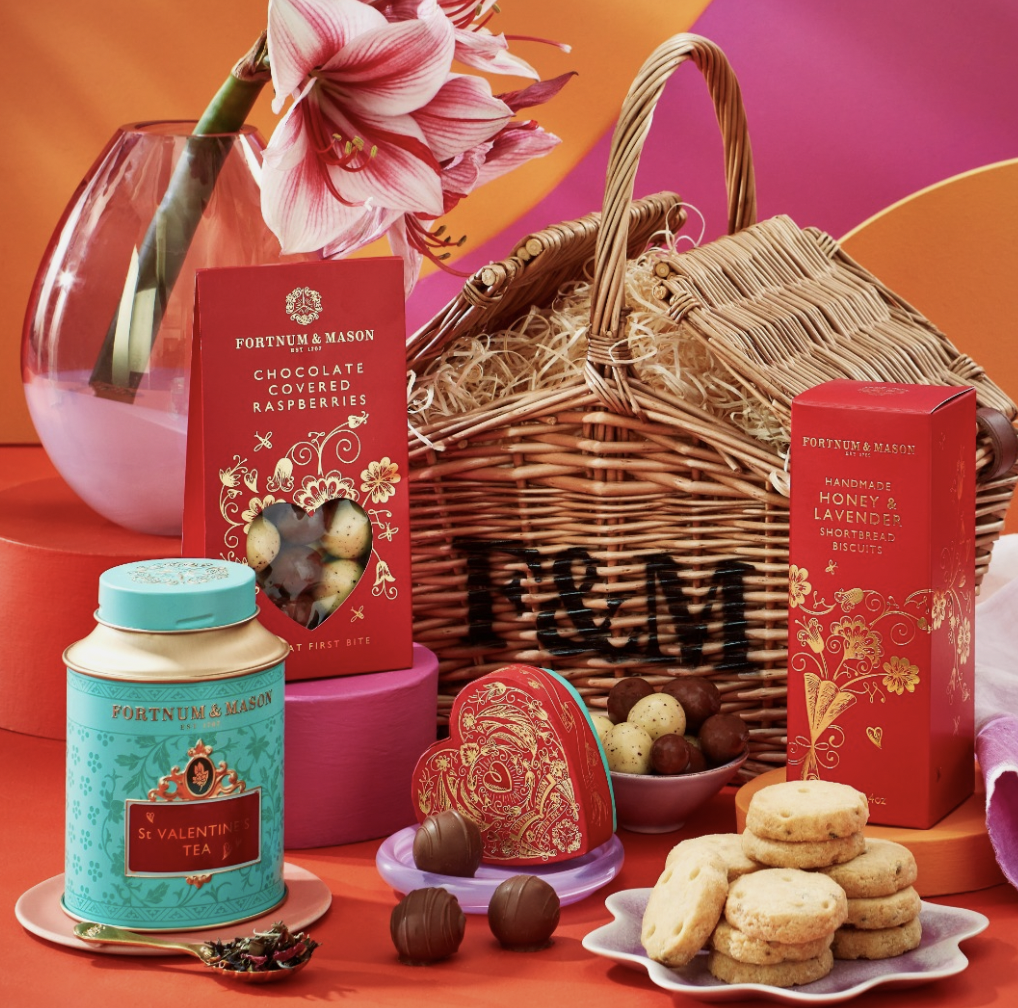 FORTNUM & MASON The For My Sweetheart Hamper
Description
FORTNUM & MASON The For My Sweetheart Hamper
Gift your sweetheart with the most wonderful wicker basket this Valentine's Day. The For My Sweetheart Hamper is filled with an extraordinary selection of chocolates, sweet treats and delightful tea for a most enjoyable Valentine's Day.
Romance begins within this wicker – lift the lid on an array of romantic delights and feel your heart sing with joy!
Nestled within this loved-up hamper you will find our decadent Belgian Milk Chocolate Coated Raspberries and a mini box of heart-shaped caramels that melt in the mouth – so delicious, you'll fall in love.
For the final flourish, we've included our incredibly moreish Honey & Lavender Shortbread, which happens to go perfectly with a cup of our warming Valentine's Tea – happy sipping!
| Winner Name | Ticket Number | Draw Date |
| --- | --- | --- |
| Michelle Leek | 180 | 17/01/2023 |
| Ticket Number | Date | Name |
| --- | --- | --- |
| 1 | 2023-01-17 17:45:03 | Debbie Mcarthur |
| 2 | 2023-01-17 13:55:39 | jeanette rich |
| 3 | 2023-01-17 18:27:57 | Natasha England |
| 4 | 2023-01-17 17:45:06 | Jackie bowman |
| 5 | 2023-01-17 20:29:18 | Hannah Mcmurray |
| 6 | 2023-01-17 18:06:16 | Mark Winter |
| 7 | 2023-01-17 13:13:07 | Gail. Gilbert. |
| 8 | 2023-01-17 19:56:16 | Claire dipple |
| 10 | 2023-01-17 19:47:33 | Kalim Choudhury |
| 11 | 2023-01-17 17:19:44 | Colin Andrews |
| 12 | 2023-01-17 20:40:29 | Mike Lee |
| 13 | 2023-01-17 14:14:43 | Adrian Keating |
| 14 | 2023-01-17 19:21:01 | Jenny King |
| 15 | 2023-01-17 20:53:48 | Karen McCabe |
| 17 | 2023-01-17 18:06:16 | Mark Winter |
| 18 | 2023-01-17 20:55:01 | Chantelle Wotton |
| 19 | 2023-01-17 20:15:29 | Victoria Brown |
| 22 | 2023-01-17 19:21:01 | Jenny King |
| 23 | 2023-01-17 17:21:58 | Lucy F |
| 24 | 2023-01-17 12:29:38 | Emma Louise |
| 26 | 2023-01-17 16:19:41 | Sarah Kallmeier |
| 27 | 2023-01-17 14:56:40 | phyllis steer |
| 29 | 2023-01-17 12:01:51 | Andy S |
| 30 | 2023-01-17 20:46:59 | Amelia Reynolds |
| 31 | 2023-01-17 19:58:04 | mr sean m winsor |
| 32 | 2023-01-17 20:29:18 | Hannah Mcmurray |
| 33 | 2023-01-17 19:47:33 | Kalim Choudhury |
| 34 | 2023-01-17 20:29:18 | Hannah Mcmurray |
| 35 | 2023-01-17 19:37:31 | Aim P |
| 36 | 2023-01-17 18:24:09 | Michelle Soanes |
| 37 | 2023-01-17 20:15:54 | Karen Roberts |
| 38 | 2023-01-17 17:45:03 | Debbie Mcarthur |
| 39 | 2023-01-17 18:53:04 | Mark Winter |
| 41 | 2023-01-17 17:21:58 | Lucy F |
| 42 | 2023-01-17 17:33:53 | Amanda Royal |
| 44 | 2023-01-17 16:19:44 | Jayne Anslow |
| 45 | 2023-01-17 18:15:11 | Sarah jane Glover |
| 46 | 2023-01-17 13:13:07 | Gail. Gilbert. |
| 47 | 2023-01-17 14:25:00 | Sam Fitzsimmons |
| 49 | 2023-01-17 18:09:58 | Emma White |
| 50 | 2023-01-17 19:12:11 | Kath Keating |
| 51 | 2023-01-17 18:53:04 | Mark Winter |
| 52 | 2023-01-17 19:47:33 | Kalim Choudhury |
| 54 | 2023-01-17 17:55:41 | Rachi B |
| 55 | 2023-01-17 19:37:31 | Aim P |
| 56 | 2023-01-17 17:45:03 | Debbie Mcarthur |
| 57 | 2023-01-17 20:27:13 | Marc Baker |
| 60 | 2023-01-17 15:08:00 | Carly Mason |
| 61 | 2023-01-17 19:09:22 | JoJo Gosling |
| 62 | 2023-01-17 20:29:18 | Hannah Mcmurray |
| 63 | 2023-01-17 18:09:58 | Emma White |
| 65 | 2023-01-17 14:45:27 | Deborah Carling |
| 66 | 2023-01-17 13:59:52 | Emma & lee |
| 67 | 2023-01-17 20:58:29 | Becci Vayle |
| 69 | 2023-01-17 12:01:51 | Andy S |
| 70 | 2023-01-17 20:54:07 | N C |
| 71 | 2023-01-17 20:24:13 | Jade Harris |
| 72 | 2023-01-17 18:09:58 | Emma White |
| 73 | 2023-01-17 20:15:33 | Victoria Porter |
| 74 | 2023-01-17 17:45:06 | Jackie bowman |
| 75 | 2023-01-17 19:12:03 | Katy Harris |
| 76 | 2023-01-17 20:40:29 | Mike Lee |
| 77 | 2023-01-17 20:29:18 | Hannah Mcmurray |
| 78 | 2023-01-17 20:29:18 | Hannah Mcmurray |
| 79 | 2023-01-17 19:26:42 | Mandy Moore |
| 80 | 2023-01-17 18:09:58 | Emma White |
| 81 | 2023-01-17 12:01:51 | Andy S |
| 82 | 2023-01-17 18:09:58 | Emma White |
| 83 | 2023-01-17 18:09:58 | Emma White |
| 84 | 2023-01-17 20:55:26 | Alison Ainscough |
| 86 | 2023-01-17 18:00:45 | Michelle Leek |
| 88 | 2023-01-17 20:15:54 | Karen Roberts |
| 89 | 2023-01-17 17:56:57 | Julie Cleave |