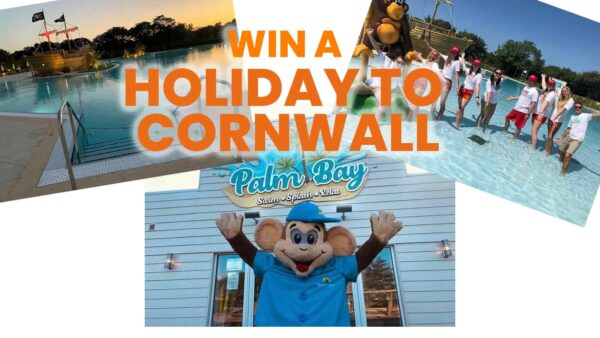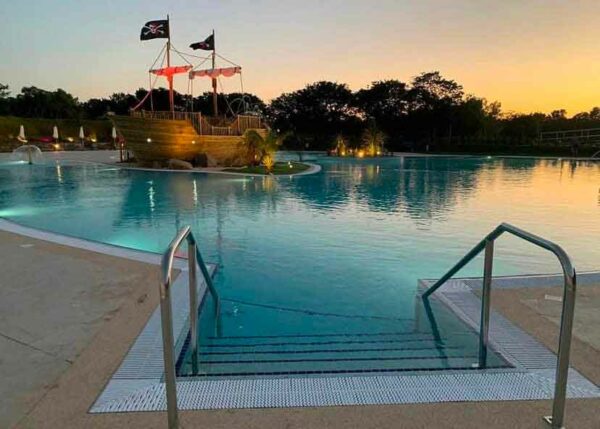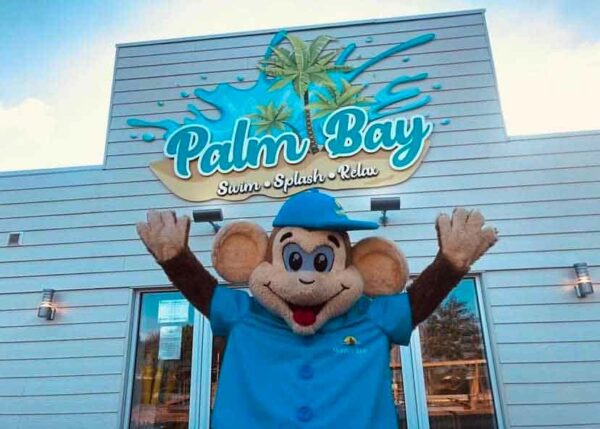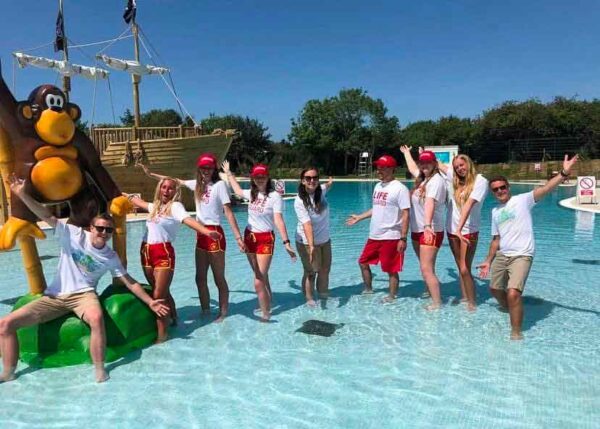 Family Summer Holiday in Newquay Cornwall
Description
Win a Family Holiday in Newquay Cornwall
All holiday homes at Monkey Tree Holiday Park have 3 bedrooms and sleep up to a maximum of 8 people. The kitchens are fully equipped with oven & hob, fridge, kettle, crockery, cutlery & cooking utensils and also include:
Linen provided & beds made (Towels not included)
Private patios*
Private parking by holiday home
4 or 7 Night Stay this Aug 2022- Winner selects date depending on availability
Situated between Newquay & Perranporth on the North Coast of Cornwall, Monkey Tree Holiday Park & Campsite benefit from having some of Cornwall's finest surfing beaches just minutes away in Newquay. There are excellent access routes to the Holiday Park, just off the A30, making it a great base from which to explore Cornwall.
Monkey Tree Holiday Park, Newquay offers a variety of options when it comes to food and drink with several outlets on the campsite offering excellent value for money. Whether you fancy a quick snack, or a Full English Breakfast. We have on park outlets to cater for all your needs.
The indoor play area at Monkey Tree Holiday Park provides a safe, free and fun indoor environment for younger children.
A maze of net walkways, slides and ball pools, it provides endless fun and entertainment for younger children, whatever the weather.
Palm Bay features a leisure pool, two beach entry zones, a beach bar with hot food & drink takeaway, family changing rooms and facilities.
The pool also features a boardable pirate ship, multiple water features and jacuzzi area where guests of all ages can laugh it up all day long.
In addition to the pool, we have a new raised outdoor seating terrace on The Club so you can enjoy a drink on those warm Cornish summer evenings.
| Winner Name | Ticket Number | Draw Date |
| --- | --- | --- |
| W A | 1509 | 30/06/2022 |
1-300
301-600
601-900
901-1200
1201-1500
1501-1800
1801-2100
2101-2400
2401-2700
| Ticket Number | Date | Name |
| --- | --- | --- |
| 1 | 2022-06-30 04:02:46 | Simon Soper |
| 2 | 2022-06-28 10:26:37 | Rachel Cottam |
| 3 | 2022-06-22 22:37:05 | Amy Moss |
| 4 | 2022-06-30 06:16:11 | charlotte higman |
| 5 | 2022-06-22 23:48:32 | Andy Webber |
| 6 | 2022-06-26 18:09:35 | Joseph Clifford |
| 7 | 2022-06-23 09:02:48 | Harriet Cummings |
| 8 | 2022-06-30 07:21:05 | Kirstie M |
| 9 | 2022-06-23 18:41:01 | Patricia Mcculloch |
| 10 | 2022-06-22 22:37:05 | Amy Moss |
| 11 | 2022-06-22 22:50:07 | Alison Hill |
| 12 | 2022-06-22 22:42:25 | Elizabeth Coldrick-brown |
| 13 | 2022-06-23 18:41:01 | Patricia Mcculloch |
| 14 | 2022-06-29 21:08:39 | Mark Lofthouse |
| 15 | 2022-06-23 17:26:17 | Ellie Wylie |
| 16 | 2022-06-23 06:16:50 | Rachel Cottam |
| 17 | 2022-06-23 09:45:25 | Gemma Syms |
| 18 | 2022-06-26 19:16:19 | Charlotte Avery |
| 19 | 2022-06-23 02:39:29 | Anouska Andriunas |
| 20 | 2022-06-28 10:26:37 | Rachel Cottam |
| 21 | 2022-06-26 18:09:35 | Joseph Clifford |
| 22 | 2022-06-22 23:48:32 | Andy Webber |
| 23 | 2022-06-30 09:30:14 | Lisa Roberts |
| 24 | 2022-06-23 06:48:59 | Emma Louise |
| 25 | 2022-06-30 12:38:23 | Robyn Hearn |
| 26 | 2022-06-23 09:02:48 | Harriet Cummings |
| 27 | 2022-06-23 09:02:48 | Harriet Cummings |
| 28 | 2022-06-23 10:13:36 | Joanna Johnson-laird |
| 29 | 2022-06-29 21:08:39 | Mark Lofthouse |
| 30 | 2022-06-29 21:08:39 | Mark Lofthouse |
| 31 | 2022-06-30 20:01:55 | Tim Hallam |
| 32 | 2022-06-30 18:25:43 | Jessamy Tucker |
| 33 | 2022-06-30 20:37:10 | Georgia Samuel |
| 34 | 2022-06-23 07:01:23 | Sarah Hubbard |
| 35 | 2022-06-30 20:35:26 | Amanda Collings |
| 36 | 2022-06-23 09:02:48 | Harriet Cummings |
| 37 | 2022-06-30 20:26:02 | Danielle Hardman |
| 38 | 2022-06-30 16:19:40 | Lynsey Sinanaj |
| 41 | 2022-06-30 18:35:06 | Holly McMahon |
| 43 | 2022-06-30 20:35:26 | Amanda Collings |
| 45 | 2022-06-30 19:25:38 | Tiffany Spear |
| 46 | 2022-06-30 19:22:04 | Stacey James |
| 49 | 2022-06-30 16:19:40 | Lynsey Sinanaj |
| 50 | 2022-06-24 20:40:30 | Zara Stephens |
| 51 | 2022-06-28 19:25:46 | Harriet Cummings |
| 52 | 2022-06-26 19:16:19 | Charlotte Avery |
| 53 | 2022-06-30 20:55:14 | Cally Fraser |
| 54 | 2022-06-30 19:48:48 | Melissa Hockings |
| 55 | 2022-06-30 18:59:22 | Chloe Raisey |
| 56 | 2022-06-30 20:35:26 | Amanda Collings |
| 63 | 2022-06-30 19:10:51 | Paul Cobley |
| 64 | 2022-06-30 13:40:05 | Michelle Petricca |
| 65 | 2022-06-23 12:53:39 | Farrah Goodwin |
| 66 | 2022-06-30 13:11:59 | Aimee Povey |
| 68 | 2022-06-26 10:33:57 | Adam Garnsworthy |
| 69 | 2022-06-30 19:25:06 | Emma Lewis |
| 70 | 2022-06-25 09:19:54 | Marc Baker |
| 72 | 2022-06-30 16:19:40 | Lynsey Sinanaj |
| 76 | 2022-06-30 20:14:56 | Liz Morrison |
| 78 | 2022-06-30 19:54:57 | Roxanne McIntyre |
| 79 | 2022-06-26 17:52:30 | Kayleigh Barnard |
| 80 | 2022-06-30 11:12:22 | Gary Foster |
| 81 | 2022-06-30 14:30:12 | Lekel North |
| 83 | 2022-06-30 16:19:40 | Lynsey Sinanaj |
| 85 | 2022-06-30 14:30:12 | Lekel North |
| 86 | 2022-06-30 20:56:46 | Paul Young |
| 88 | 2022-06-30 08:55:39 | Shanna Warner |
| 89 | 2022-06-23 02:39:29 | Anouska Andriunas |
| 91 | 2022-06-30 19:58:10 | kevin mcgovern |
| 92 | 2022-06-30 07:26:34 | Holly Louise |
| 96 | 2022-06-23 20:41:01 | Melissa Hockings |
| 97 | 2022-06-30 20:35:05 | Samantha Sedgbeer |
| 99 | 2022-06-30 12:22:49 | Felicity Worden |
| 101 | 2022-06-30 18:35:38 | Shannon Jones |
| 103 | 2022-06-28 19:25:46 | Harriet Cummings |
| 106 | 2022-06-30 12:16:59 | Michaela Huteson |
| 108 | 2022-06-30 20:07:53 | Claire Lou |
| 109 | 2022-06-30 14:49:19 | Chris Wills |
| 110 | 2022-06-30 19:33:37 | Lisa Jayne Mather-Roberts |
| 111 | 2022-06-30 20:48:03 | Corrin Fortune |
| 117 | 2022-06-30 19:48:48 | Melissa Hockings |
| 121 | 2022-06-30 20:31:05 | Lindsey Cackett |
| 122 | 2022-06-30 19:18:54 | Steven Wheway |
| 123 | 2022-06-22 22:22:58 | Lucie Dobeer |
| 124 | 2022-06-30 12:14:02 | Rose Barlow |
| 129 | 2022-06-30 18:54:31 | Carla Hames |
| 133 | 2022-06-29 18:10:29 | Paul Jonas |
| 136 | 2022-06-29 19:59:13 | Lucy Nelson |
| 137 | 2022-06-29 14:31:06 | Sophie Passmore |
| 138 | 2022-06-29 19:59:37 | Tanya O'Reilly |
| 139 | 2022-06-30 11:16:56 | hayley moore |
| 140 | 2022-06-30 19:44:13 | Sally-ann Aplin |
| 144 | 2022-06-23 16:20:46 | Jessica Grimshaw |
| 146 | 2022-06-30 14:26:19 | Jodie Ellis |
| 147 | 2022-06-28 23:31:45 | Alan Gowland |
| 148 | 2022-06-30 20:03:49 | Jordan Shaw |
| 150 | 2022-06-30 09:53:29 | Kirstie Vincent |
| 153 | 2022-06-24 08:05:05 | anna heard |
| 155 | 2022-06-30 08:20:14 | Jennie Barnard |
| 157 | 2022-06-30 10:59:18 | Mackenzie-Mae Harris |
| 158 | 2022-06-23 17:05:10 | Laura Rowsell |
| 159 | 2022-06-28 19:25:46 | Harriet Cummings |
| 160 | 2022-06-24 07:07:05 | Kirstie Vincent |
| 163 | 2022-06-30 20:54:10 | Simon Bates |
| 166 | 2022-06-30 10:34:13 | Katharine Petherick |
| 167 | 2022-06-23 07:21:53 | Chris Chalk |
| 168 | 2022-06-30 17:56:03 | Rebekah Roach |
| 170 | 2022-06-24 19:56:13 | Toni-Marie Darke |
| 176 | 2022-06-30 16:37:38 | Emma Bartlett |
| 177 | 2022-06-29 19:56:57 | Megan Huntington |
| 182 | 2022-06-29 20:10:56 | Melissa Hoy |
| 184 | 2022-06-29 19:48:35 | Chloe Fallon |
| 190 | 2022-06-30 19:42:28 | Joseph Clifford |
| 198 | 2022-06-30 20:08:41 | Fiona Winyard |
| 201 | 2022-06-30 13:31:37 | Jamie Ballard |
| 203 | 2022-06-28 19:25:46 | Harriet Cummings |
| 205 | 2022-06-30 20:56:46 | Paul Young |
| 211 | 2022-06-30 19:22:09 | Isha Jones |
| 218 | 2022-06-30 13:11:59 | Aimee Povey |
| 219 | 2022-06-23 20:07:29 | Rachelle Burford |
| 225 | 2022-06-30 20:27:30 | Sian Beer |
| 227 | 2022-06-30 20:01:10 | Danielle Hooper |
| 228 | 2022-06-28 19:25:46 | Harriet Cummings |
| 230 | 2022-06-29 20:30:05 | kerry budd |
| 232 | 2022-06-30 13:37:13 | Ray Burgess |
| 235 | 2022-06-30 10:56:32 | Chloe Fallon |
| 237 | 2022-06-29 19:54:25 | Tammy Parsons |
| 242 | 2022-06-30 12:01:00 | Keira Bradford-jones |
| 246 | 2022-06-28 19:25:46 | Harriet Cummings |
| 248 | 2022-06-30 19:13:28 | Lindsey Evans |
| 249 | 2022-06-29 17:38:27 | Helen Fitton |
| 253 | 2022-06-30 19:25:06 | Emma Lewis |
| 254 | 2022-06-30 08:12:10 | John Sproston |
| 255 | 2022-06-30 18:47:06 | Sian Brinton |
| 256 | 2022-06-30 18:58:09 | Kirsty Westy |
| 260 | 2022-06-30 14:58:48 | julia lee |
| 261 | 2022-06-23 13:51:30 | Lisa Snow |
| 266 | 2022-06-29 18:45:49 | Lea Painter |
| 269 | 2022-06-28 13:55:07 | Christina Doyle |
| 270 | 2022-06-30 08:58:44 | Sidrah Ahmed |
| 271 | 2022-06-30 20:08:27 | Ashleigh Avery |
| 272 | 2022-06-30 18:31:06 | Jack mcgrath |
| 275 | 2022-06-30 18:04:34 | Sarah Burgwin |
| 285 | 2022-06-30 20:29:17 | Nicola Cobain |
| 288 | 2022-06-30 08:55:39 | Shanna Warner |
| 289 | 2022-06-30 20:37:08 | Shane Lyons |
| 290 | 2022-06-29 20:50:18 | Mike Bray |
| 291 | 2022-06-30 20:43:55 | Alice Webb |
| 293 | 2022-06-30 20:35:26 | Amanda Collings |
| 294 | 2022-06-30 13:06:19 | Amy Whitlam |
| 295 | 2022-06-23 18:36:27 | kerry budd |
| 300 | 2022-06-30 14:29:46 | Lisa Head |