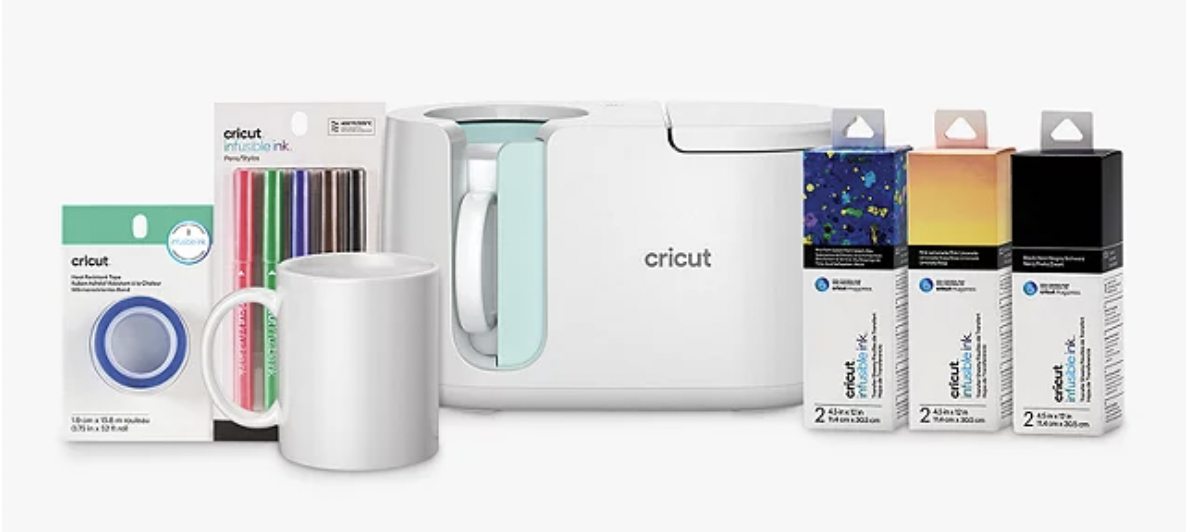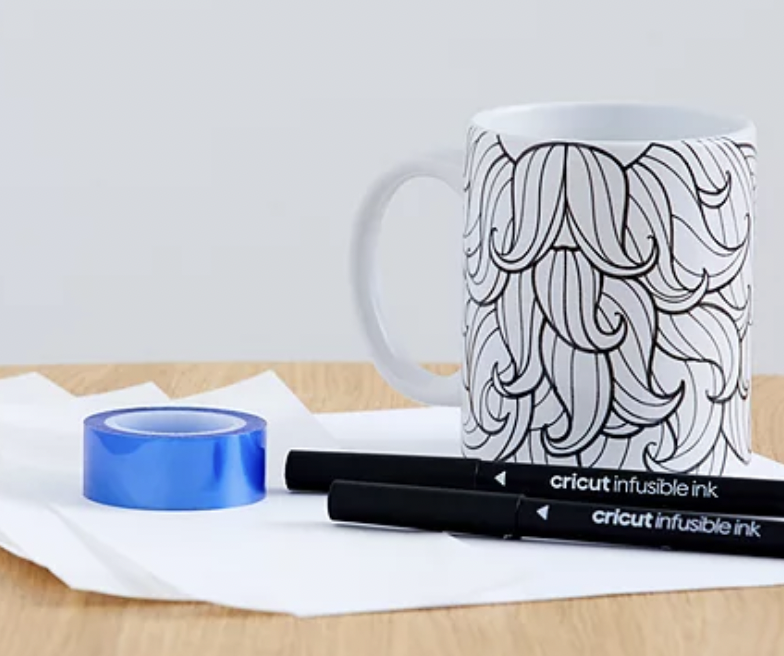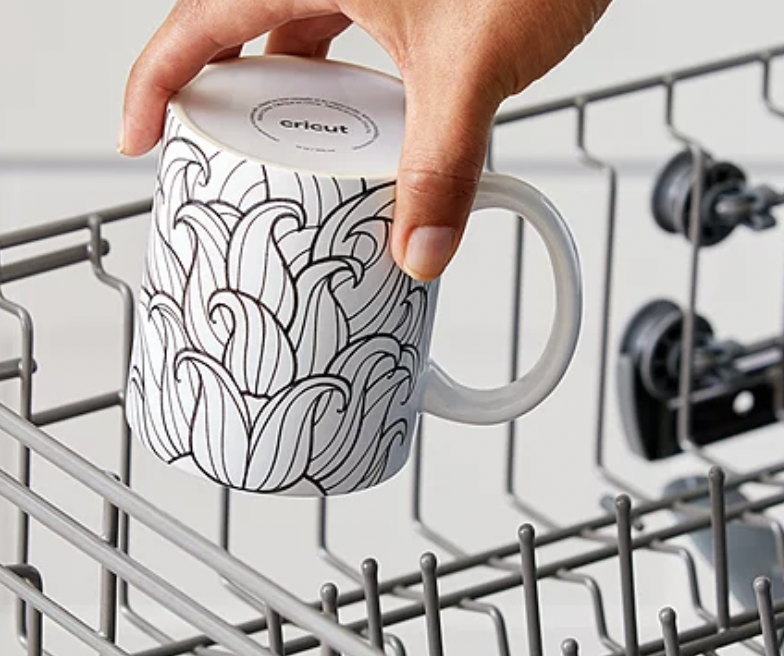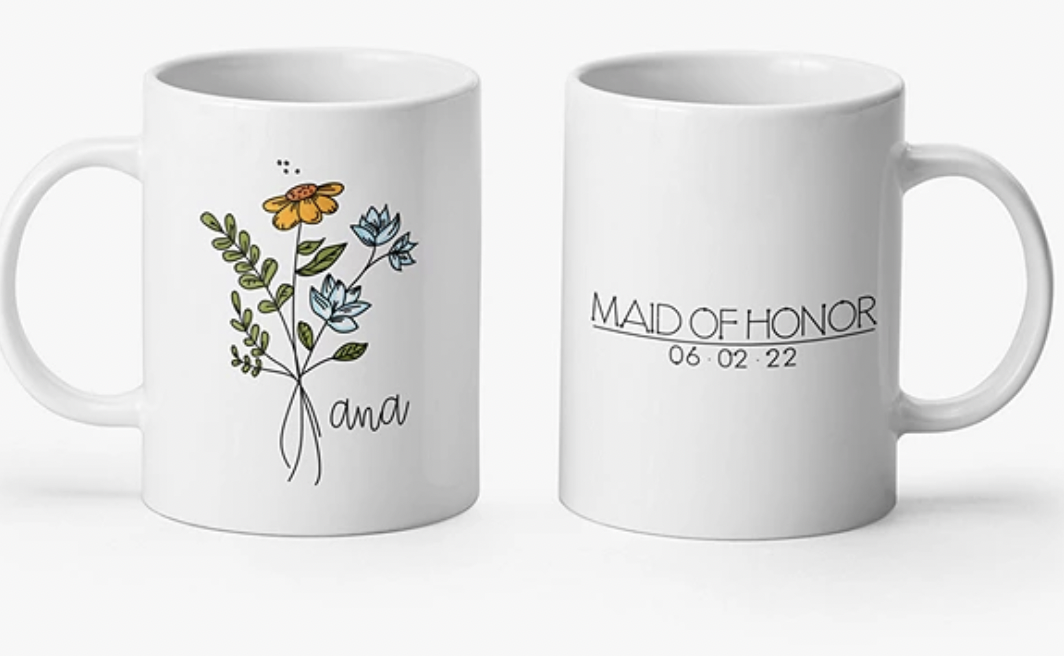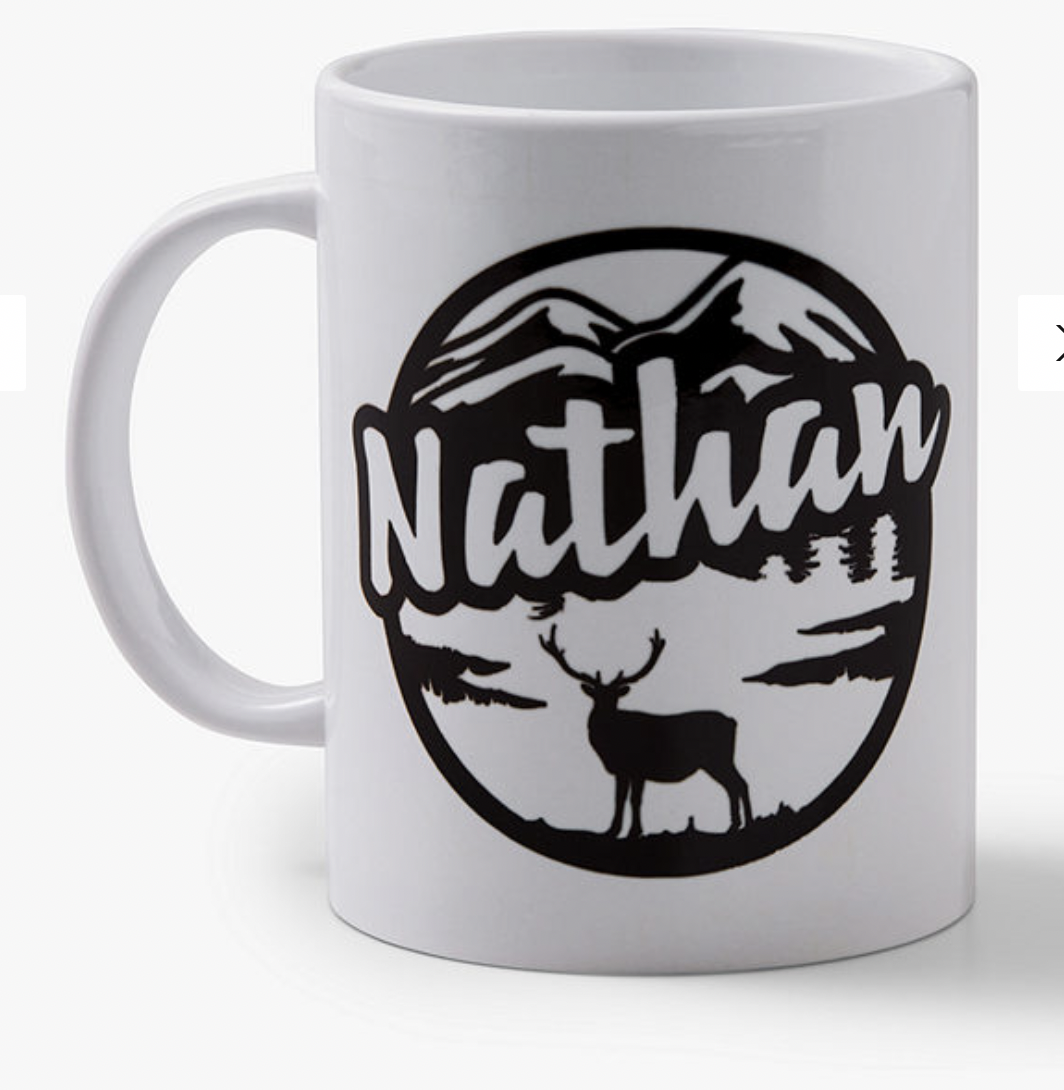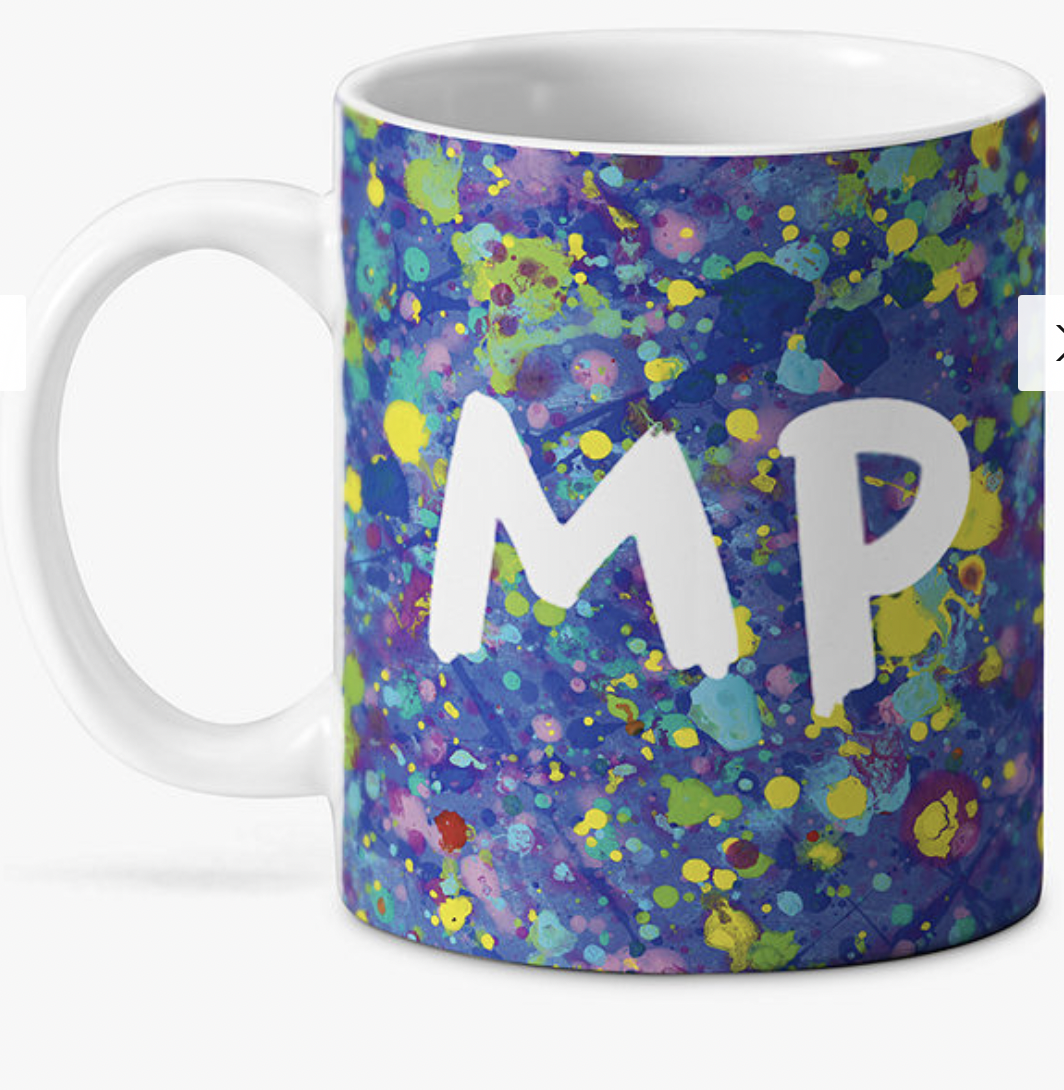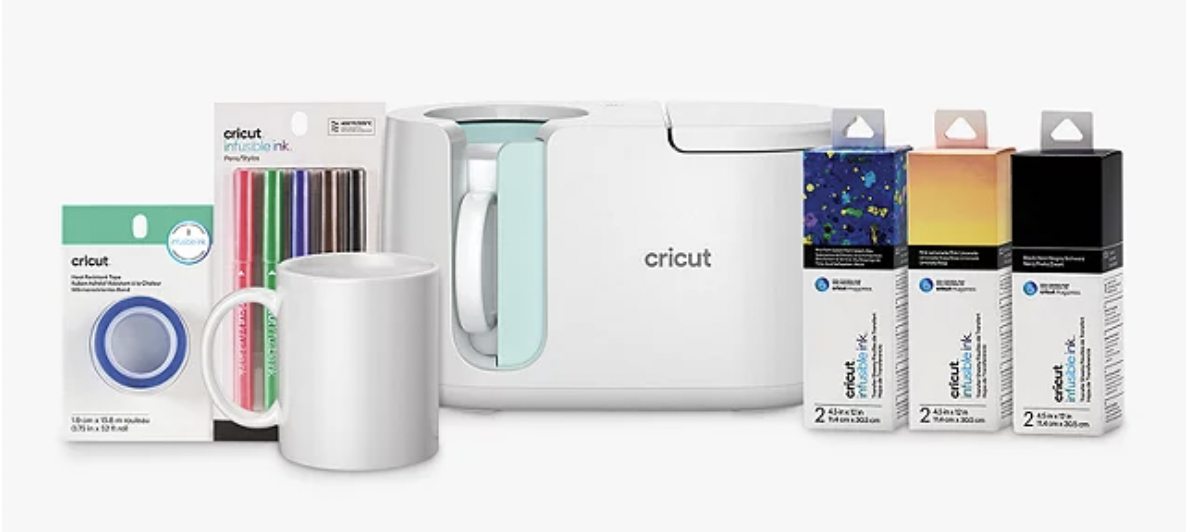 Cricut Mug Press Gift Bundle
Description
Cricut Mug Press Gift Bundle
Give the gift of vibrant, professional-quality, personalised mugs with Cricut Mug Press. Just create your design using Cricut Infusible Ink materials, attach it to your mug, and let the press do the rest!
With no manual temperature or pressure settings, it's easy to customise Infusible Ink compatible mugs* with one-of-a-kind art or text. A patent-pending heat plate with zone heating creates excellent, consistent results.
Great gifts for family, friends, teachers, neighbours and colleagues have never been this easy to make. Optimised for Infusible Ink products, this unique mug press is the perfect complement to any Cricut cutting machine.
Please note: for adult use only. Use in a well-ventilated area as vapour will be emitted during heat transfer. See cricut.com/help/infusible-ink-warning for more information.
*For use with Cricut Infusible Ink compatible blank mugs, 300 – 470ml.
Contents:
Cricut Mug Press
2x Cricut Infusible Ink Blank Mugs (350ml)
Infusible Ink Sheets (Pink Lemonade)
Infusible Ink Sheets (Blue Paint Splash)
Infusible Ink Sheets (Black)
Infusible Ink Fine Point Pen Set (Basics)
Heat Resistant Tape
| Winner Name | Ticket Number | Draw Date |
| --- | --- | --- |
| Fay Corbett | 33 | 20/03/2023 |
| Ticket Number | Date | Name |
| --- | --- | --- |
| 2 | 2023-03-20 20:23:34 | Jeni Chown |
| 4 | 2023-03-20 18:46:33 | LADY Trina |
| 5 | 2023-03-20 19:30:26 | Angela Macey |
| 6 | 2023-03-20 14:29:33 | Emma & lee |
| 7 | 2023-03-16 18:46:24 | Katrina Gilley |
| 8 | 2023-03-16 18:46:24 | Katrina Gilley |
| 9 | 2023-03-20 11:49:34 | Cameron Thompson |
| 10 | 2023-03-20 19:47:50 | Dani Goodwin |
| 11 | 2023-03-20 19:02:11 | Julie Whittaker |
| 12 | 2023-03-20 19:34:26 | Shazzy Mazzy |
| 13 | 2023-03-20 18:51:32 | Zoe Mabillard |
| 14 | 2023-03-18 18:06:14 | Gill Potts |
| 15 | 2023-03-20 13:03:48 | Joanna Brailsford-Dunn |
| 17 | 2023-03-20 12:43:20 | lisa souch |
| 19 | 2023-03-20 20:39:26 | Tyne Pollard |
| 20 | 2023-03-17 07:26:10 | Carol Cann |
| 21 | 2023-03-20 20:21:43 | LJ Storer no |
| 23 | 2023-03-16 07:55:24 | Ruth Bryant |
| 24 | 2023-03-20 10:06:48 | Lucy F |
| 25 | 2023-03-20 20:39:26 | Tyne Pollard |
| 26 | 2023-03-20 20:11:45 | Caroline Taylor |
| 27 | 2023-03-20 19:02:11 | Julie Whittaker |
| 28 | 2023-03-18 18:06:14 | Gill Potts |
| 29 | 2023-03-19 14:53:33 | Debbie Shipley |
| 30 | 2023-03-18 07:35:15 | Simon Ballamy |
| 31 | 2023-03-20 10:37:30 | Esmé Kershaw. |
| 32 | 2023-03-19 14:49:49 | Nicole Ball |
| 33 | 2023-03-20 17:21:49 | Fay Corbett |
| 37 | 2023-03-20 18:11:11 | Emily Gribble |
| 38 | 2023-03-20 20:31:44 | Stacey Hamilton |
| 40 | 2023-03-18 18:46:33 | Lisa Green |
| 41 | 2023-03-20 10:06:48 | Lucy F |
| 42 | 2023-03-20 20:42:19 | Sharon Hobday |
| 43 | 2023-03-20 15:11:31 | Lucy Nash |
| 45 | 2023-03-18 19:56:21 | Tina Lander |
| 46 | 2023-03-18 20:36:52 | Chrssie Honey |
| 48 | 2023-03-20 10:31:18 | Destiny Nolan |
| 49 | 2023-03-20 19:47:50 | Dani Goodwin |
| 50 | 2023-03-20 13:10:27 | Sarah Kallmeier |
| 51 | 2023-03-20 17:51:08 | Jade Ekins |
| 53 | 2023-03-20 19:05:06 | Natasha Pitman |
| 54 | 2023-03-20 20:08:16 | Lucy Cronk |
| 55 | 2023-03-20 20:39:26 | Tyne Pollard |
| 59 | 2023-03-17 18:41:53 | Naomi Turner |
| 61 | 2023-03-20 20:21:39 | Natalie Armstrong |
| 63 | 2023-03-20 13:14:44 | Sarah Sabine |
| 65 | 2023-03-20 13:14:44 | Sarah Sabine |
| 68 | 2023-03-20 11:19:07 | Hollie Hunt |
| 69 | 2023-03-20 18:46:33 | LADY Trina |
| 70 | 2023-03-20 19:47:50 | Dani Goodwin |
| 72 | 2023-03-20 19:53:16 | Elizah Hammelburg |
| 74 | 2023-03-18 18:06:14 | Gill Potts |
| 77 | 2023-03-16 12:19:58 | Stacey Hodgkins |
| 78 | 2023-03-18 19:56:21 | Tina Lander |
| 79 | 2023-03-20 20:15:31 | Megan Blewitt |
| 80 | 2023-03-20 20:05:14 | Emily Gribble |
| 81 | 2023-03-20 09:17:21 | Lucy Cronk |
| 83 | 2023-03-20 19:02:11 | Julie Whittaker |
| 84 | 2023-03-18 19:56:21 | Tina Lander |
| 85 | 2023-03-20 18:48:31 | Vanessa Gale |
| 86 | 2023-03-20 17:51:08 | Jade Ekins |
| 89 | 2023-03-20 20:39:20 | Julie Fells |
| 92 | 2023-03-19 14:49:49 | Nicole Ball |
| 93 | 2023-03-20 20:03:12 | Lorraine Hall |
| 94 | 2023-03-20 13:55:42 | Caroline Williams |
| 96 | 2023-03-18 20:36:52 | Chrssie Honey |
| 97 | 2023-03-20 20:48:27 | Sacha Price |
| 99 | 2023-03-20 11:19:07 | Hollie Hunt |
| 104 | 2023-03-20 19:15:45 | Tina Leather |
| 108 | 2023-03-20 20:48:27 | Sacha Price |
| 110 | 2023-03-20 08:40:11 | marion clark |
| 113 | 2023-03-18 07:35:15 | Simon Ballamy |
| 119 | 2023-03-17 16:58:04 | Tracey Pahel |
| 124 | 2023-03-20 18:48:31 | Vanessa Gale |
| 127 | 2023-03-15 11:30:46 | Jackie Clifford |
| 128 | 2023-03-15 10:00:46 | Emma Loughlin |
| 129 | 2023-03-20 12:38:32 | Diana Davenport |
| 130 | 2023-03-20 16:52:58 | Mandy Moore |
| 134 | 2023-03-18 19:56:21 | Tina Lander |
| 136 | 2023-03-20 20:48:53 | Lisa Skilton |
| 137 | 2023-03-20 19:45:44 | Charlotte Katsis |
| 140 | 2023-03-17 21:30:56 | Madison Childs |
| 141 | 2023-03-18 19:56:21 | Tina Lander |
| 143 | 2023-03-15 11:30:46 | Jackie Clifford |
| 145 | 2023-03-20 19:16:49 | Danielle Tallamy |
| 148 | 2023-03-20 19:54:57 | Sarah Fairley |
| 149 | 2023-03-20 17:21:49 | Fay Corbett |
| 150 | 2023-03-20 20:14:23 | Shelly Edwards |
| 151 | 2023-03-20 20:25:09 | Chloe Lee-Rivers |
| 156 | 2023-03-20 15:19:06 | Marc Baker |
| 159 | 2023-03-20 20:19:30 | Patricia Hughes |
| 160 | 2023-03-20 19:47:50 | Dani Goodwin |
| 161 | 2023-03-17 18:41:53 | Naomi Turner |
| 163 | 2023-03-20 08:40:11 | marion clark |
| 168 | 2023-03-20 17:12:22 | Sheryl Brown |
| 169 | 2023-03-19 02:16:50 | Liza Mckenna |
| 170 | 2023-03-20 20:48:27 | Sacha Price |
| 173 | 2023-03-20 17:48:51 | Emma Henwood |
| 175 | 2023-03-16 22:33:35 | Stevie Hill |
| 176 | 2023-03-20 16:01:22 | Trudi Aitken |
| 178 | 2023-03-20 19:02:11 | Julie Whittaker |
| 180 | 2023-03-20 20:21:39 | Natalie Armstrong |
| 181 | 2023-03-19 21:27:27 | Rebecca Spencer |
| 182 | 2023-03-20 08:40:11 | marion clark |
| 183 | 2023-03-20 16:12:36 | Sarah Vaughan |
| 187 | 2023-03-20 19:05:06 | Natasha Pitman |
| 189 | 2023-03-20 13:10:27 | Sarah Kallmeier |
| 193 | 2023-03-20 20:36:00 | LADY Trina |
| 195 | 2023-03-17 07:26:10 | Carol Cann |
| 197 | 2023-03-20 14:40:50 | Leanne Metcalfe |
| 200 | 2023-03-20 20:34:40 | Doreen Williams |
| 201 | 2023-03-20 18:13:21 | Alison Crust |
| 203 | 2023-03-20 15:11:31 | Lucy Nash |
| 204 | 2023-03-20 16:12:48 | Gary King |
| 206 | 2023-03-20 17:51:08 | Jade Ekins |
| 207 | 2023-03-20 20:52:29 | Rachel chalk |
| 210 | 2023-03-18 19:56:21 | Tina Lander |