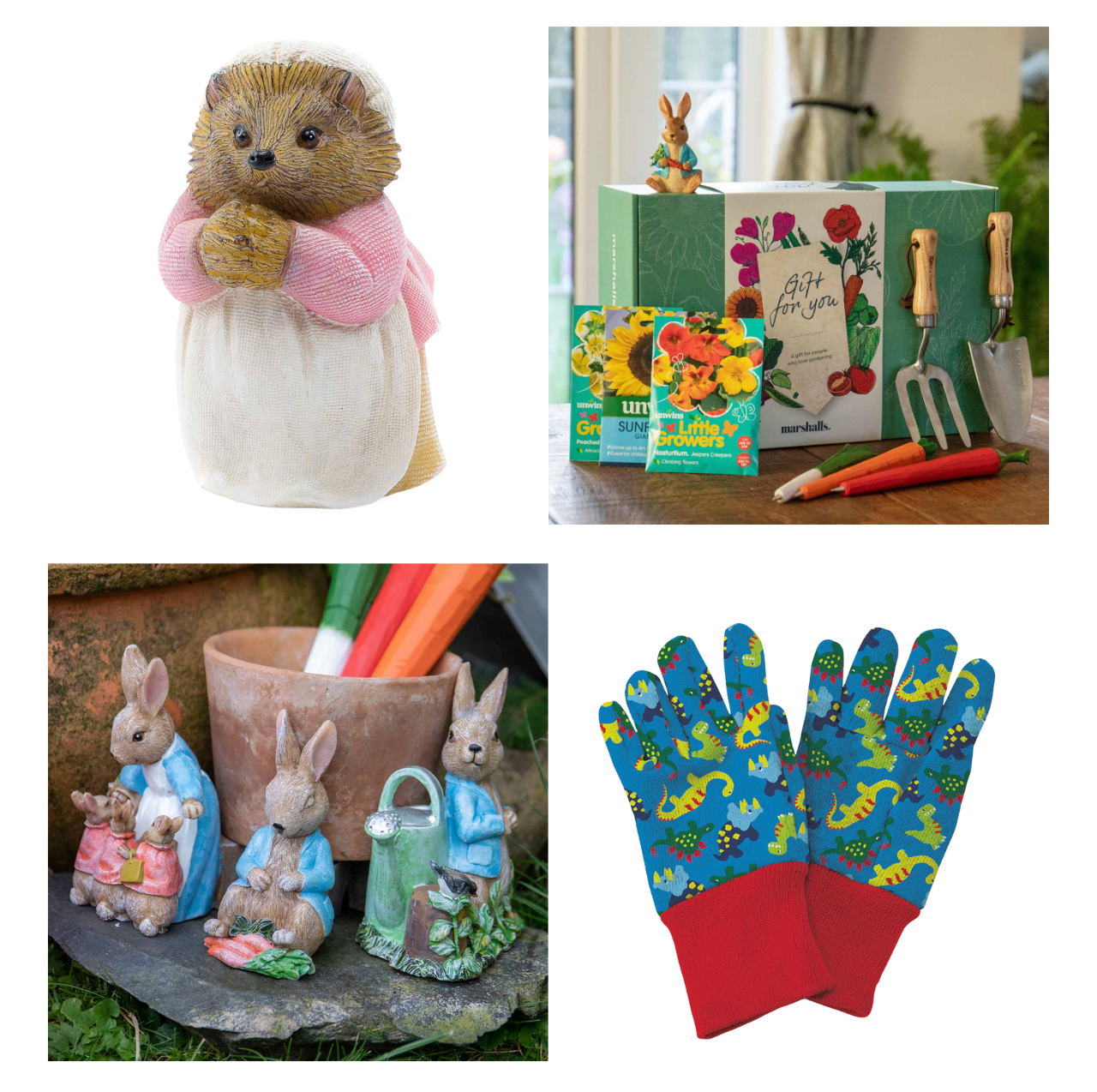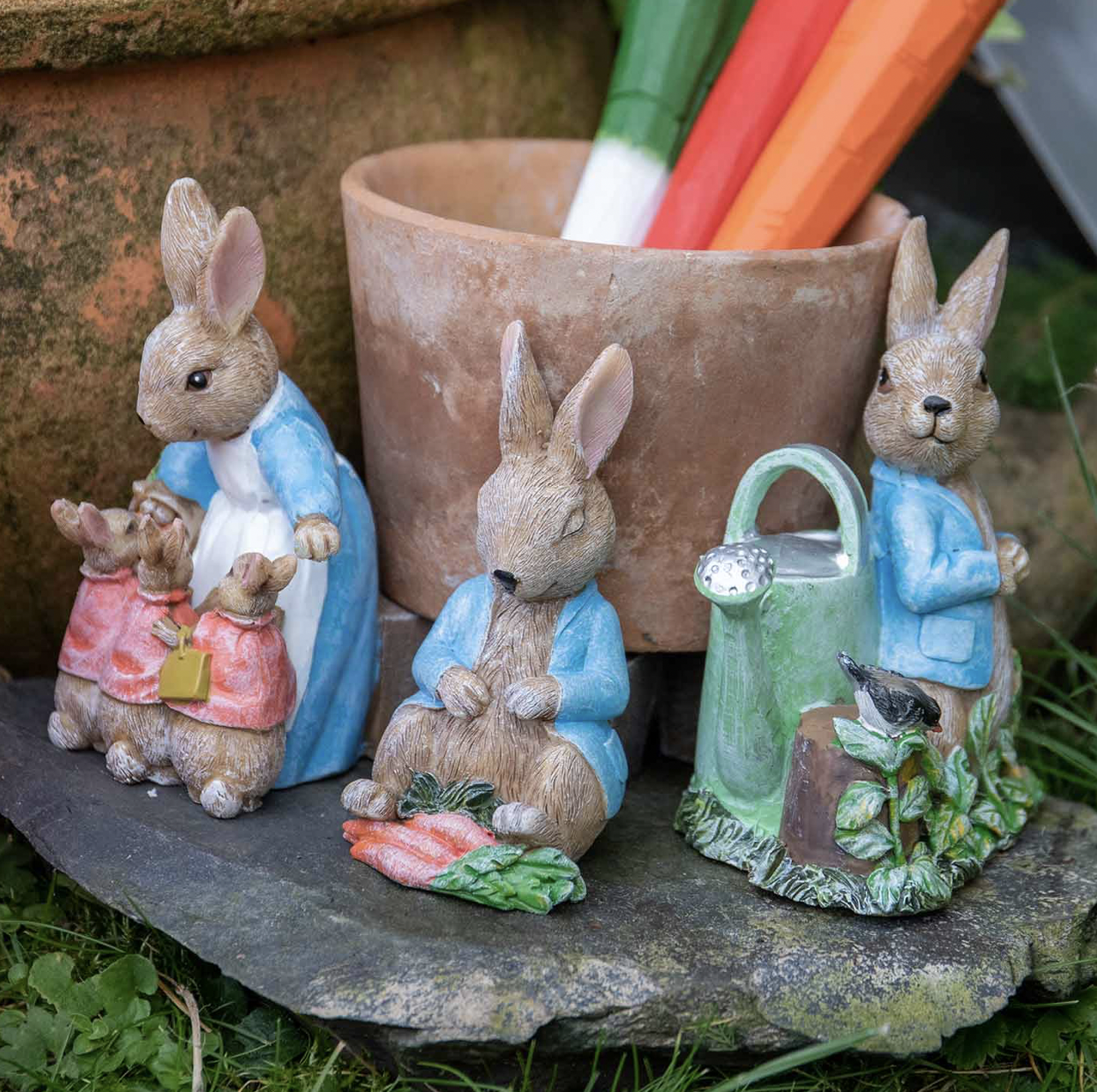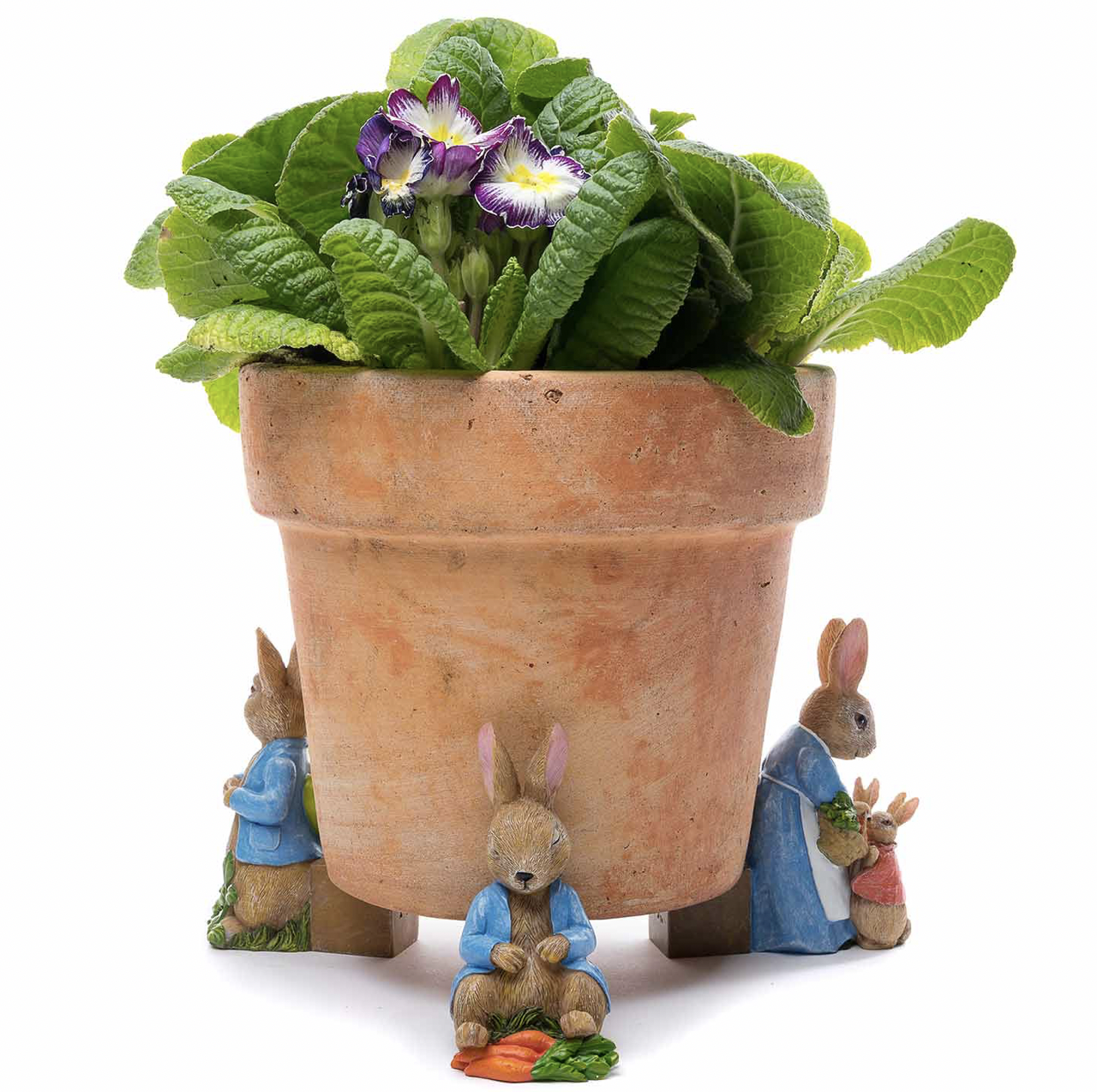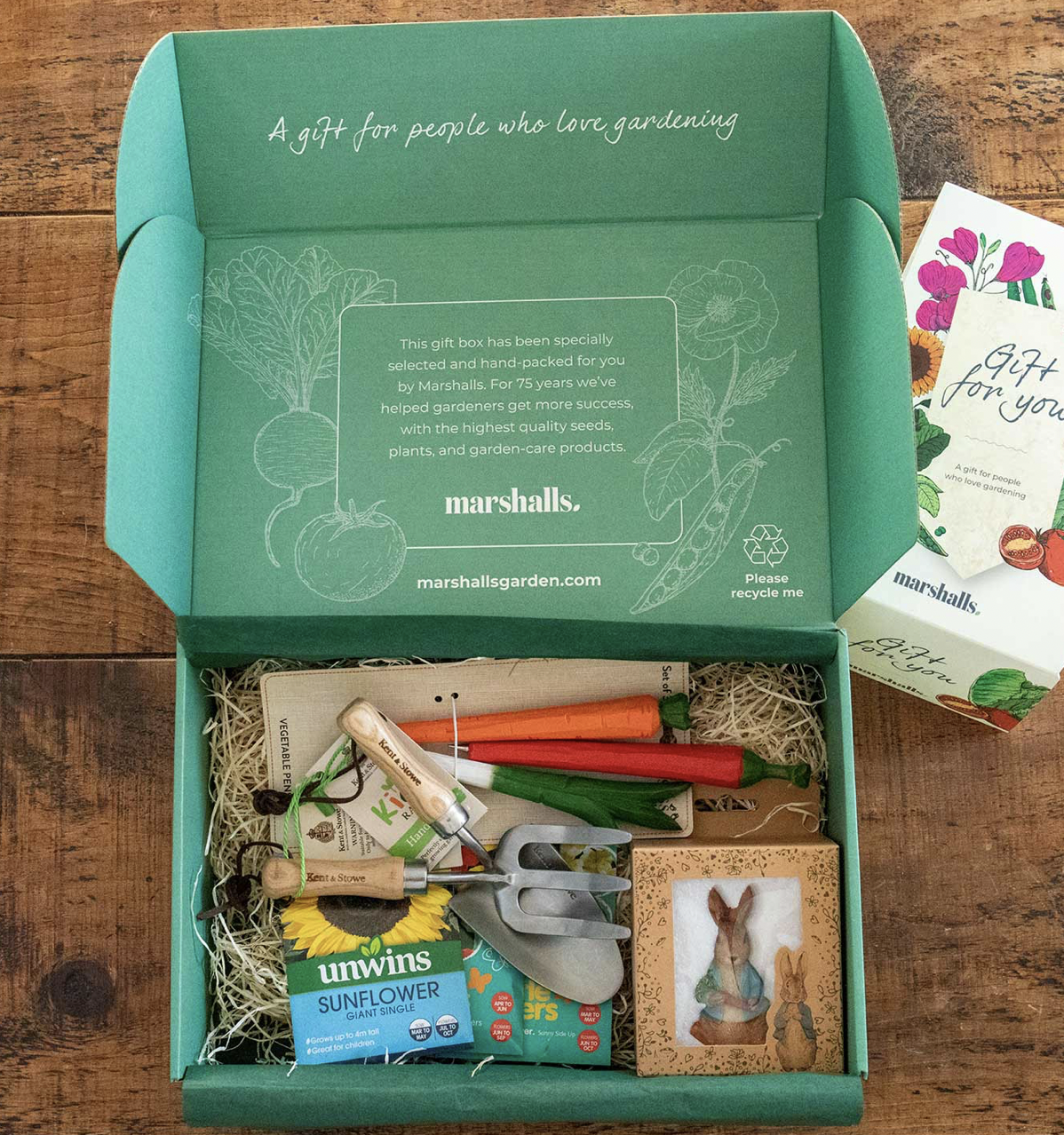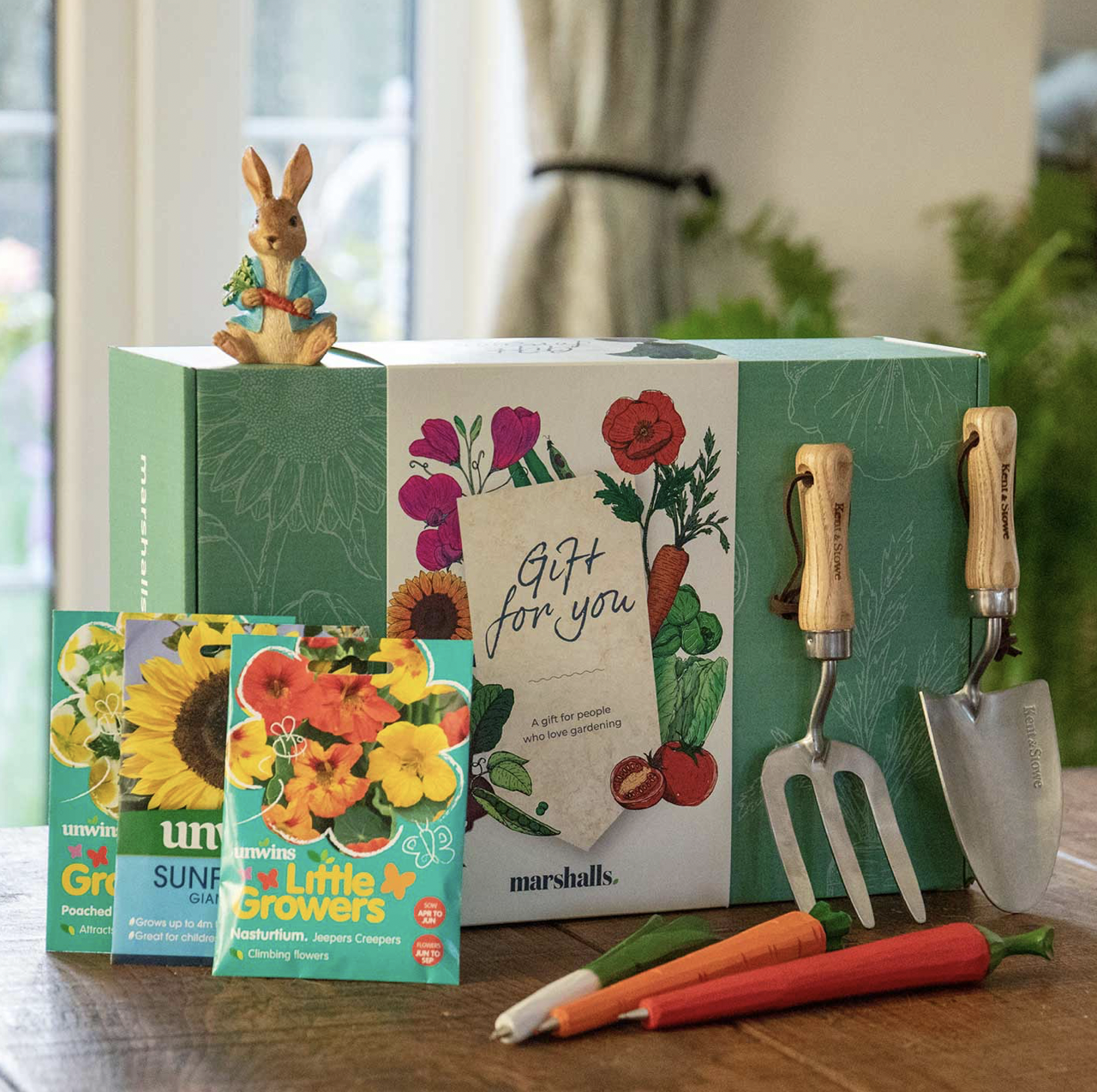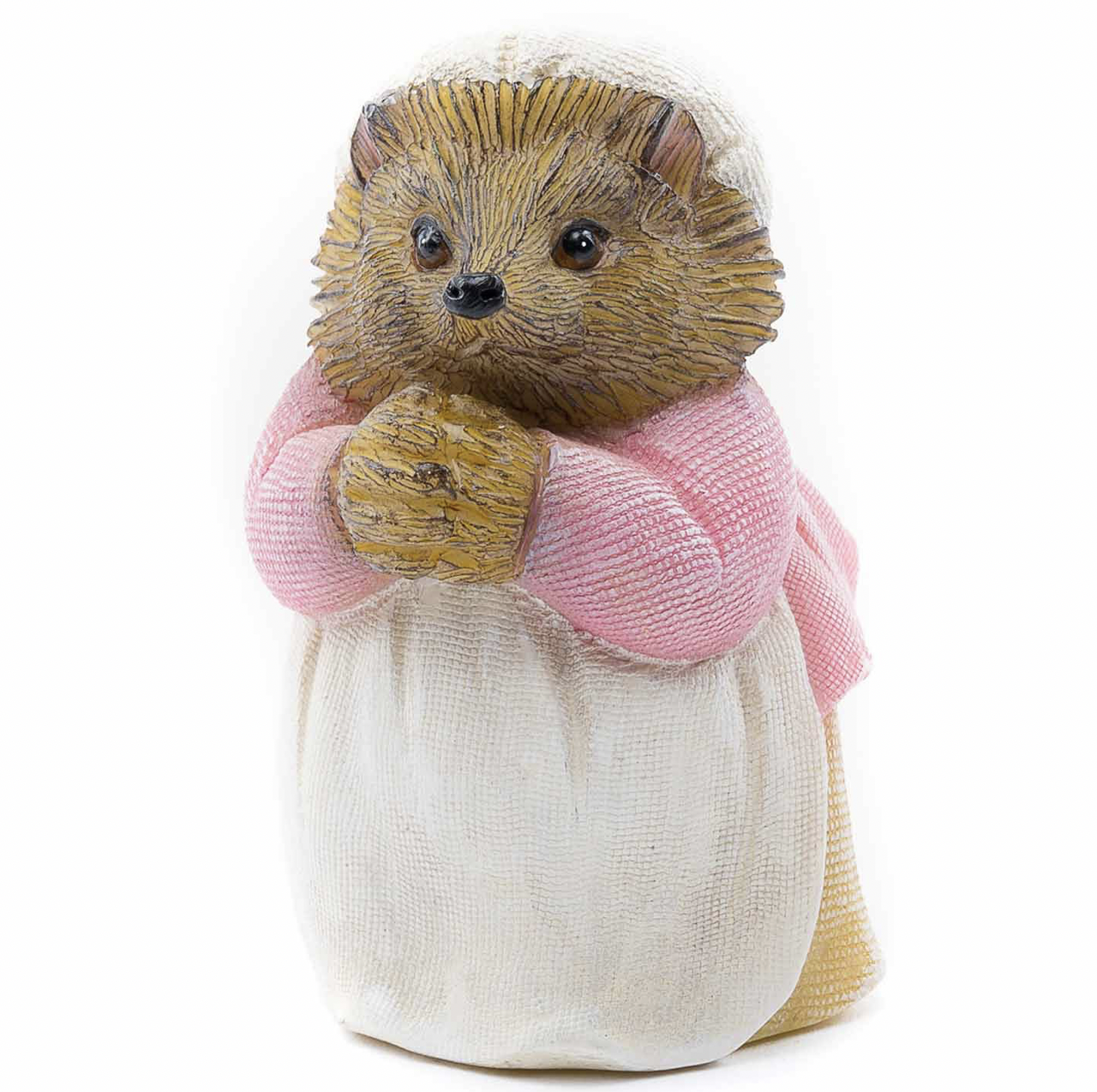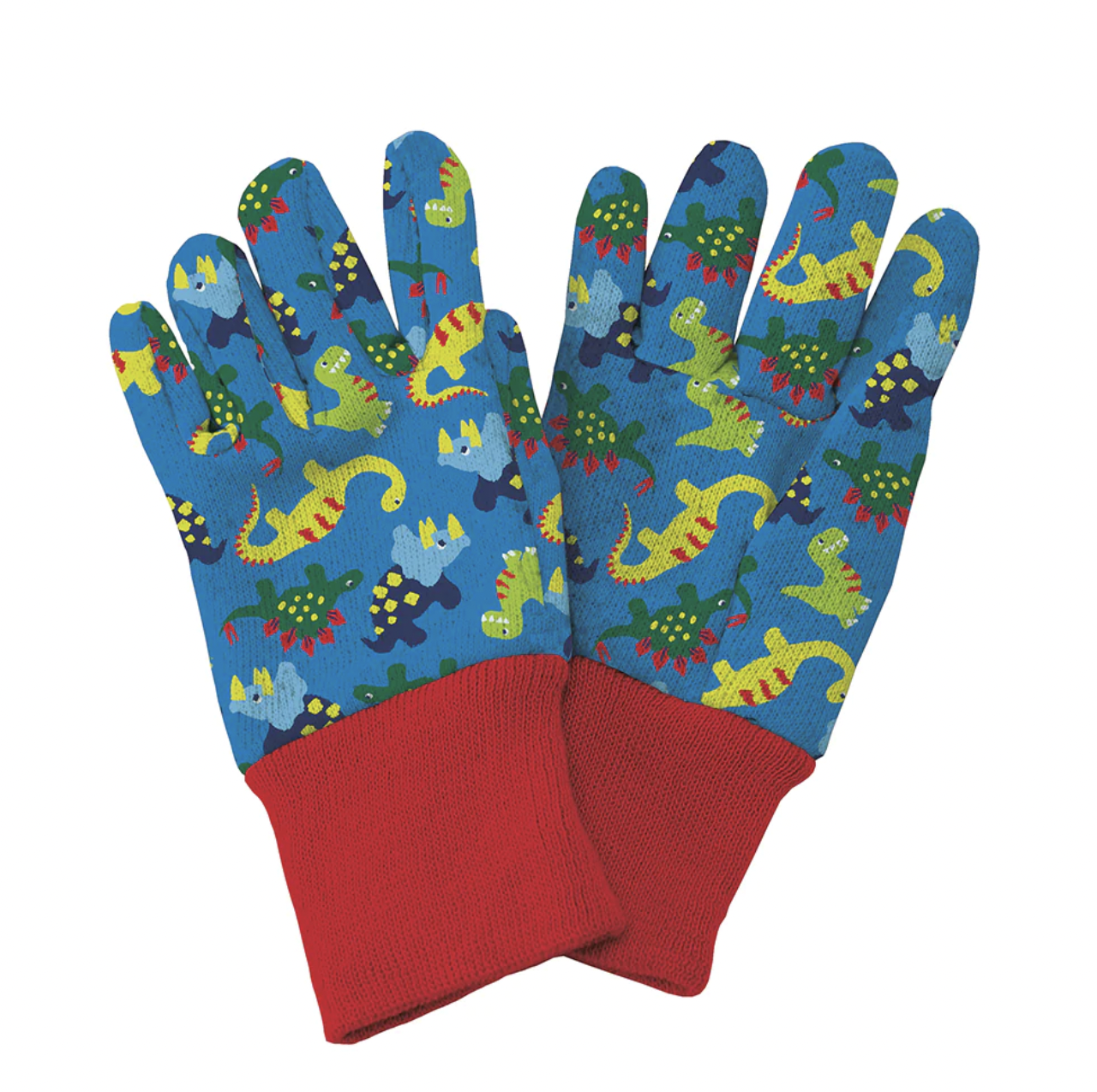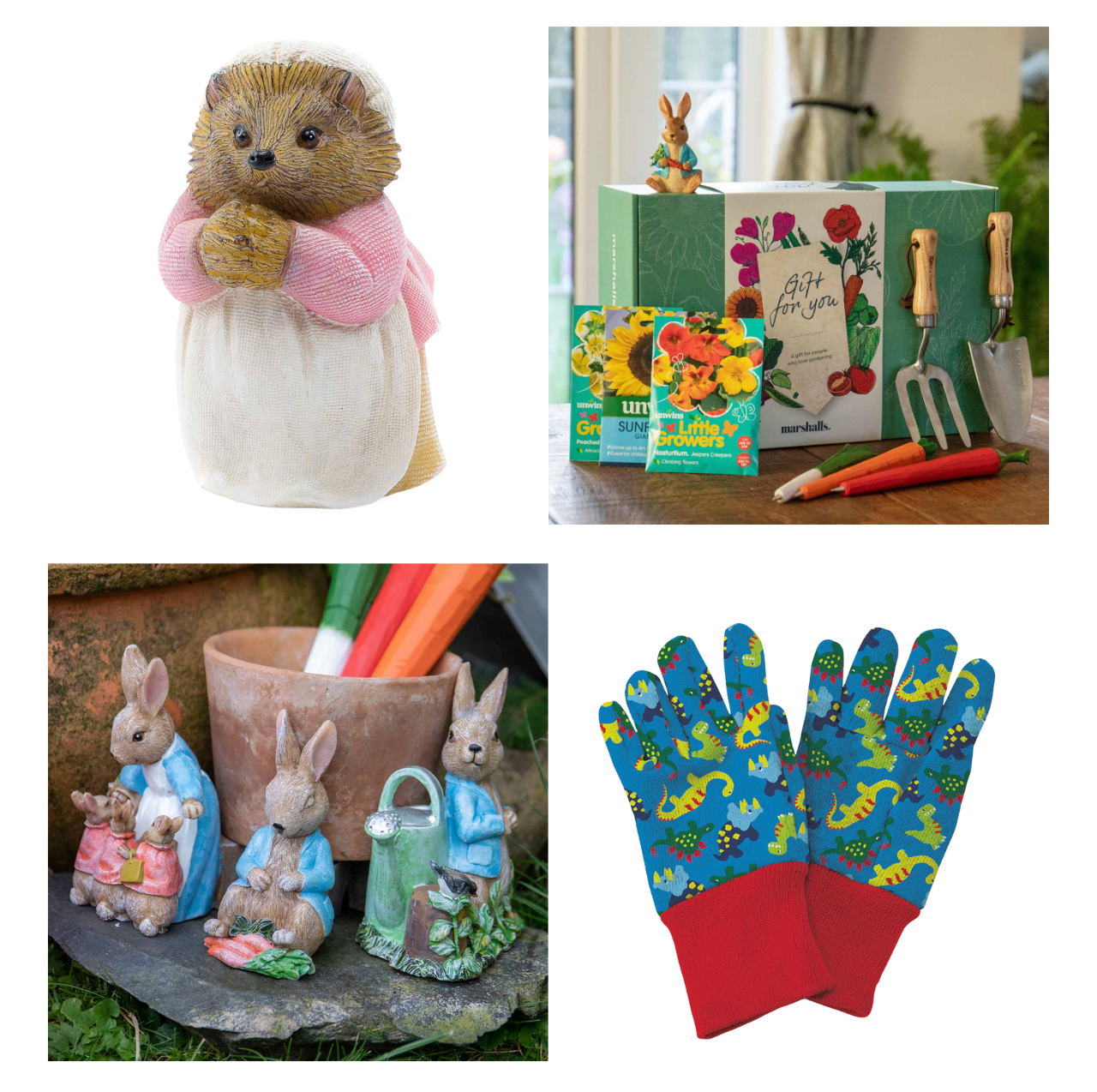 Childrens Gardening Bundle
Description
Childrens Gardening Bundle
If your child is getting into gardening then get them this gift box. With novelty and practical items for every budding gardener, it's the perfect starter kit. New and exclusively available at Marshalls Garden.
Pack Contents: 1 x Large Gift Box containing: Kent & Stowe Kids Fork & Trowel Set, 3 x Packets of Little Growers Seeds, 3 x Vegetable Pens and Beatrix Potter Peter Rabbit Cane Topper
Mrs Tiggy Winkle Cane Topper
This officially licensed Mrs Tiggy Winkle cane topper has been designed with safety in mind, but would make the perfect gift for any Beatrix Potter lover.
Kent & Stowe Kids Gloves – Blue Dinosaur Print
Kent & Stowe Blue Dinosaur Gloves featuring a colourful design are great to protect kids hands when helping around the garden. Made from soft cotton to provide comfort and prevent contact with mud.
Peter Rabbit Potty Feet – Set of 3
These potty feet introduce you to Peter Rabbit and his whole family. Beautifully painted and the perfect way to make any pot more interesting.
Size: Height 11cm x Width 8cm x Diameter 6.5cm
| Winner Name | Ticket Number | Draw Date |
| --- | --- | --- |
| marion clark | 37 | 21/03/2023 |
| Ticket Number | Date | Name |
| --- | --- | --- |
| 4 | 2023-03-21 18:04:36 | Emma White |
| 7 | 2023-03-21 10:53:33 | Anneka Spencer-futter |
| 8 | 2023-03-21 18:04:36 | Emma White |
| 11 | 2023-03-21 17:27:47 | Vicky Heeley |
| 14 | 2023-03-20 20:19:43 | Claire King |
| 18 | 2023-03-21 18:23:20 | Deana Bristow |
| 19 | 2023-03-20 22:08:34 | emma mccauley |
| 21 | 2023-03-21 19:27:19 | emma mccauley |
| 22 | 2023-03-21 18:23:20 | Deana Bristow |
| 23 | 2023-03-21 19:26:43 | Sami Knott |
| 25 | 2023-03-21 20:23:57 | Amy Percival |
| 27 | 2023-03-21 20:49:05 | Gemma Lambeth |
| 28 | 2023-03-21 16:54:52 | Nikki H |
| 29 | 2023-03-21 19:27:19 | emma mccauley |
| 34 | 2023-03-16 12:00:50 | Max Droudge |
| 36 | 2023-03-21 20:23:57 | Amy Percival |
| 37 | 2023-03-21 20:43:01 | marion clark |
| 42 | 2023-03-21 20:08:01 | Amber Ley |
| 60 | 2023-03-21 20:37:49 | Rebecca Spencer |
| 61 | 2023-03-21 18:33:37 | Hannah Riley |
| 69 | 2023-03-16 12:00:50 | Max Droudge |