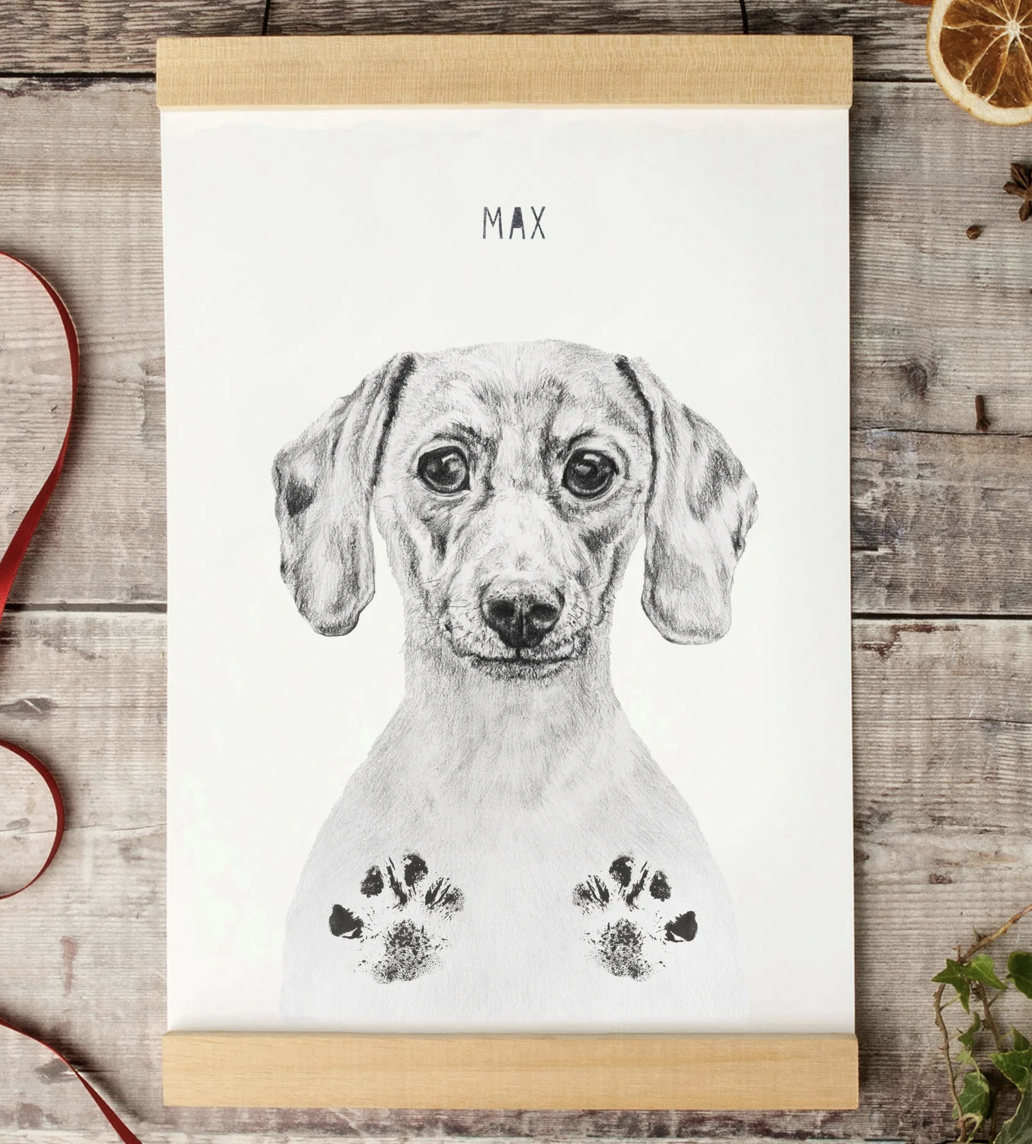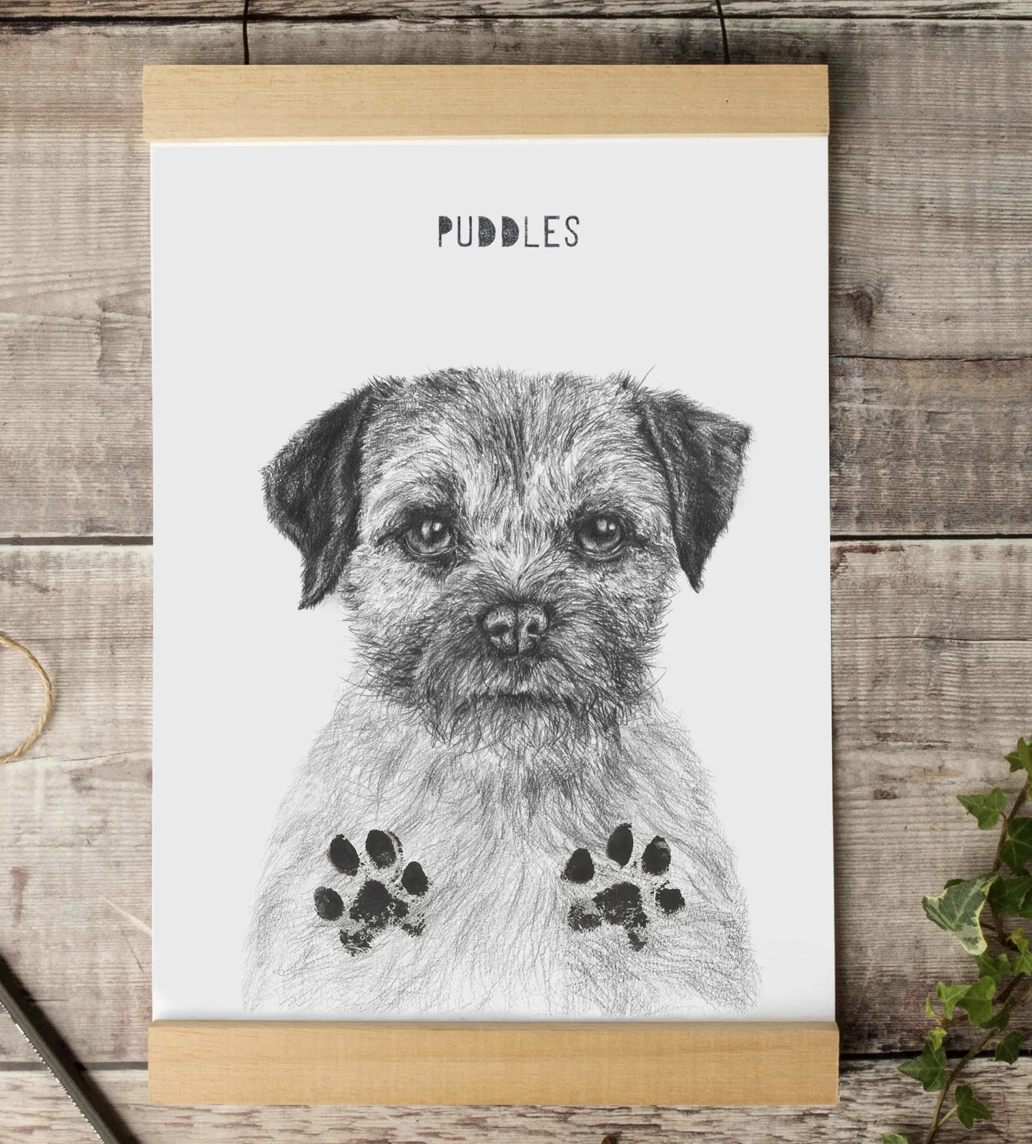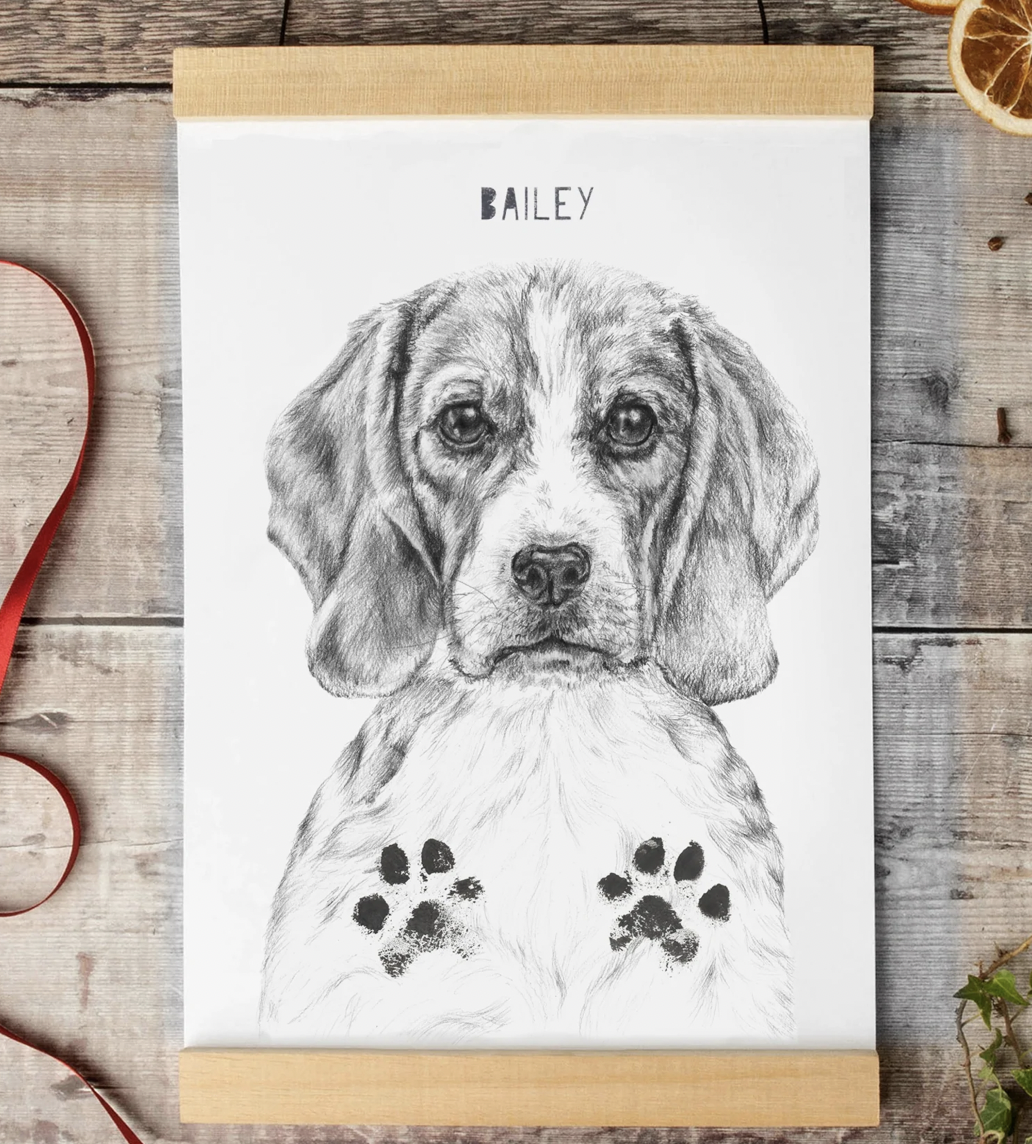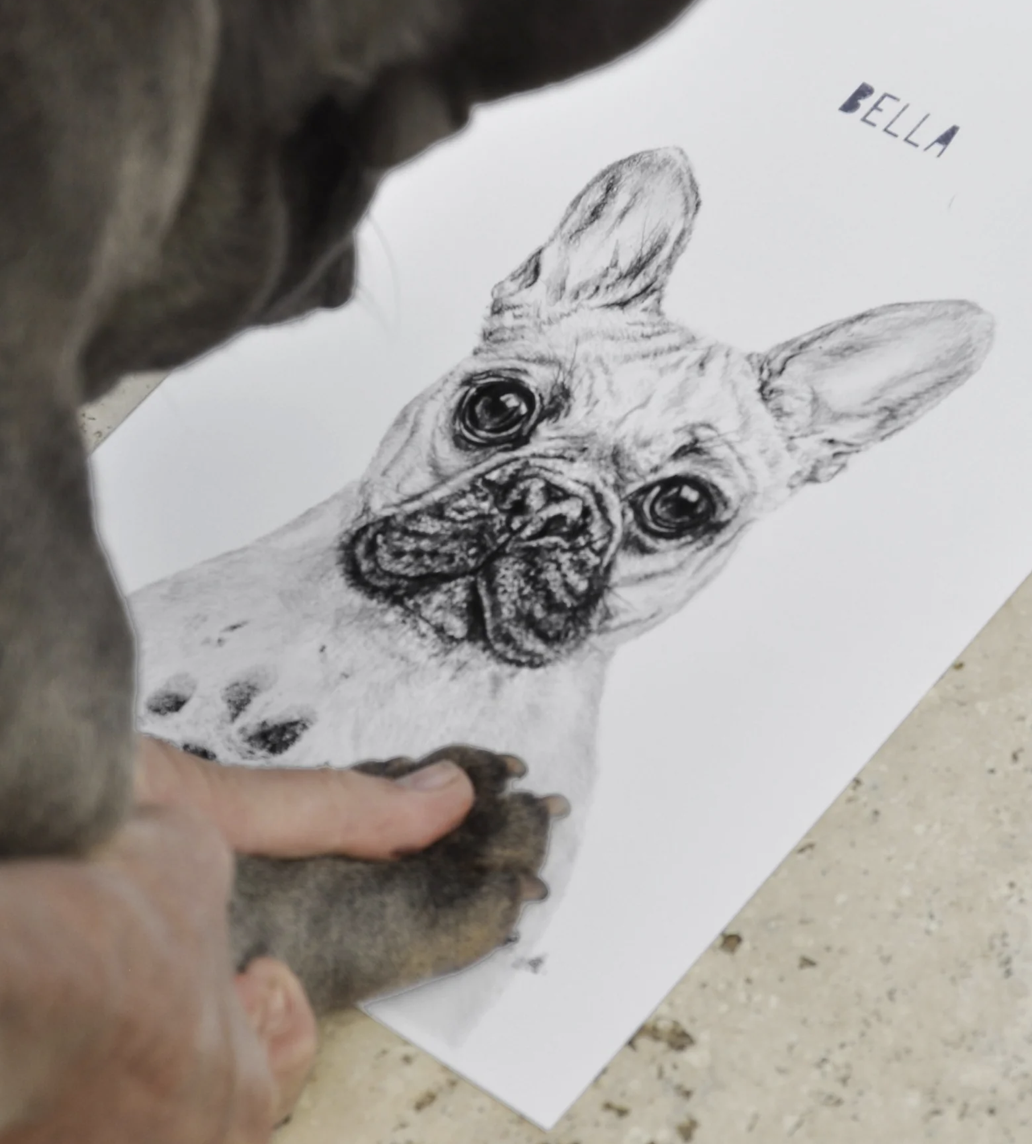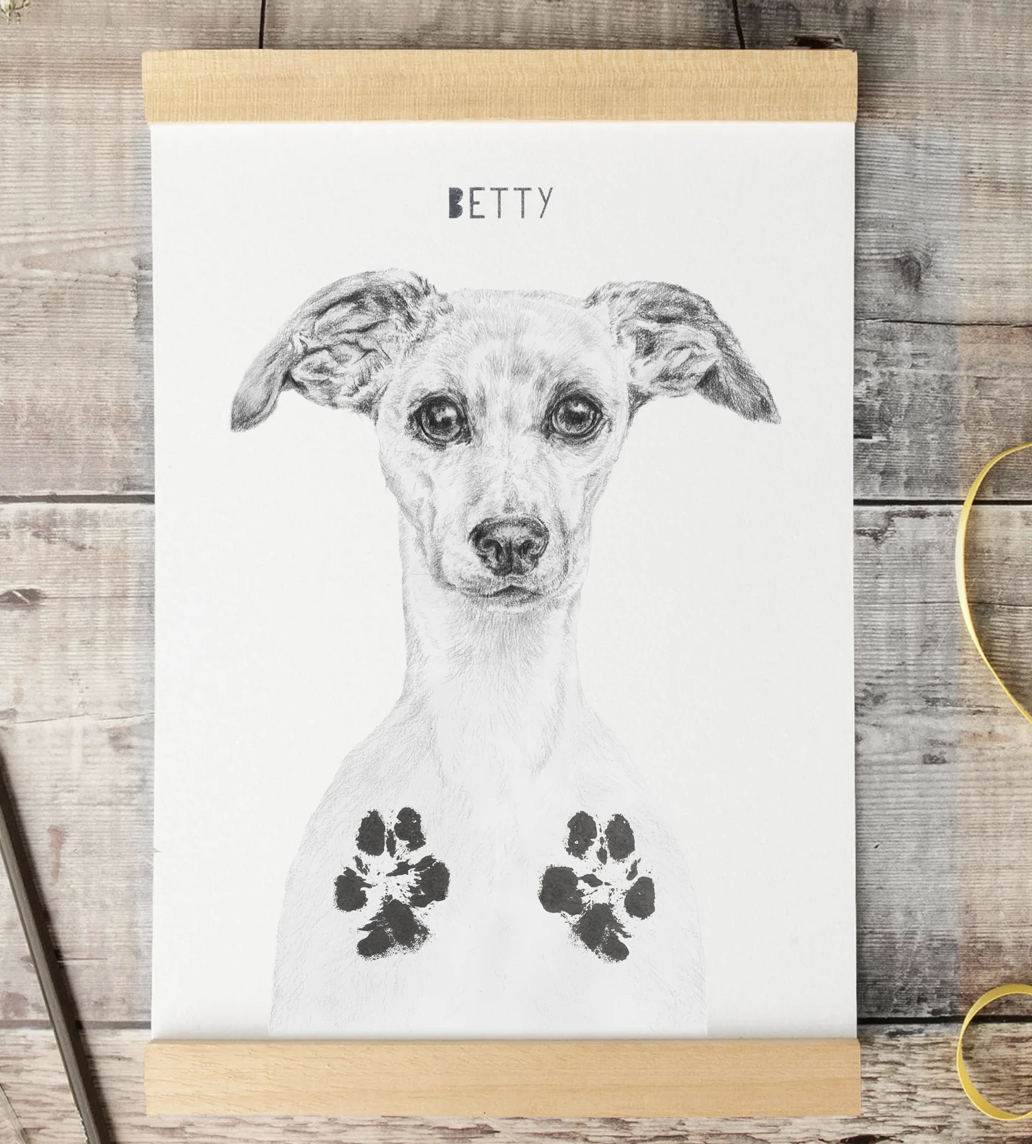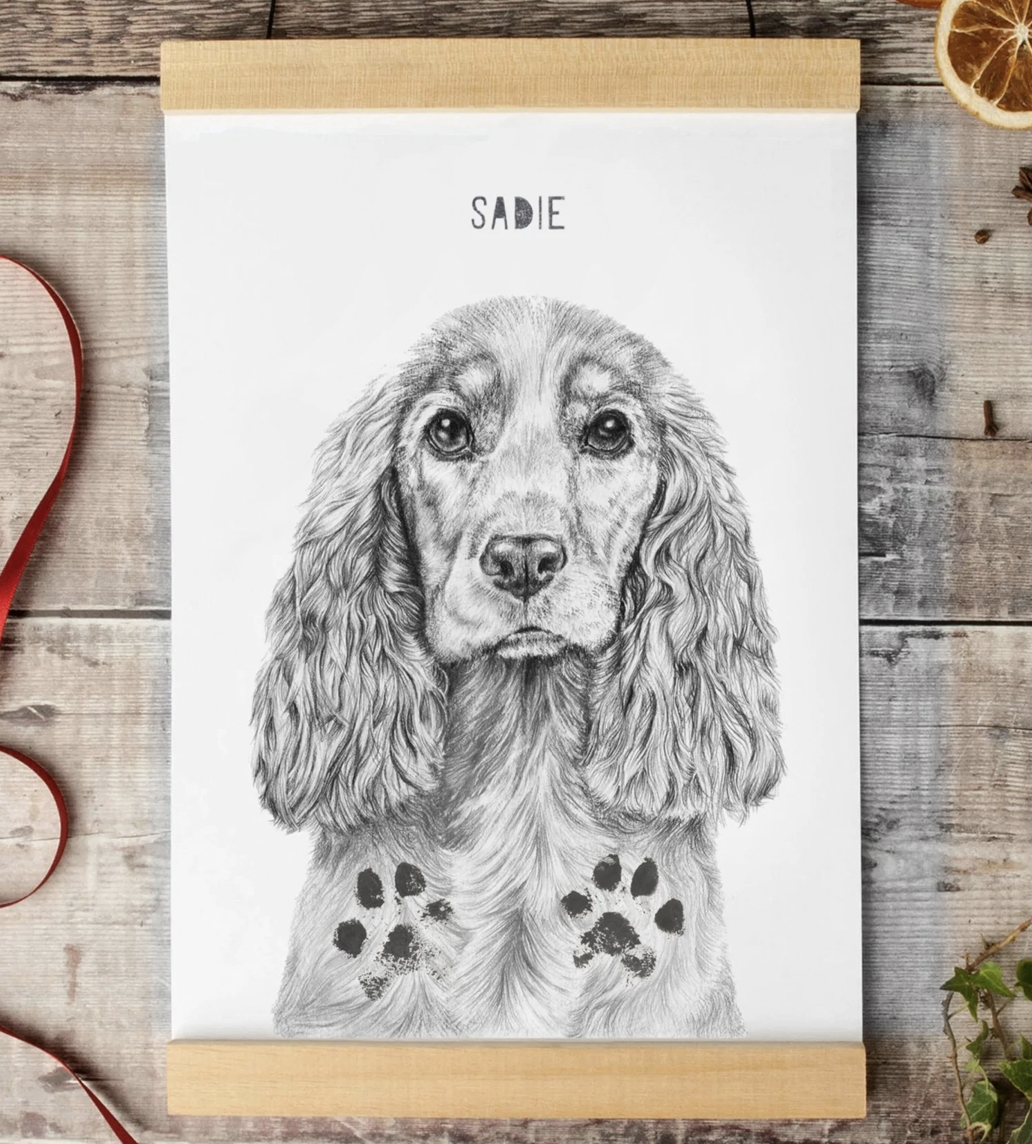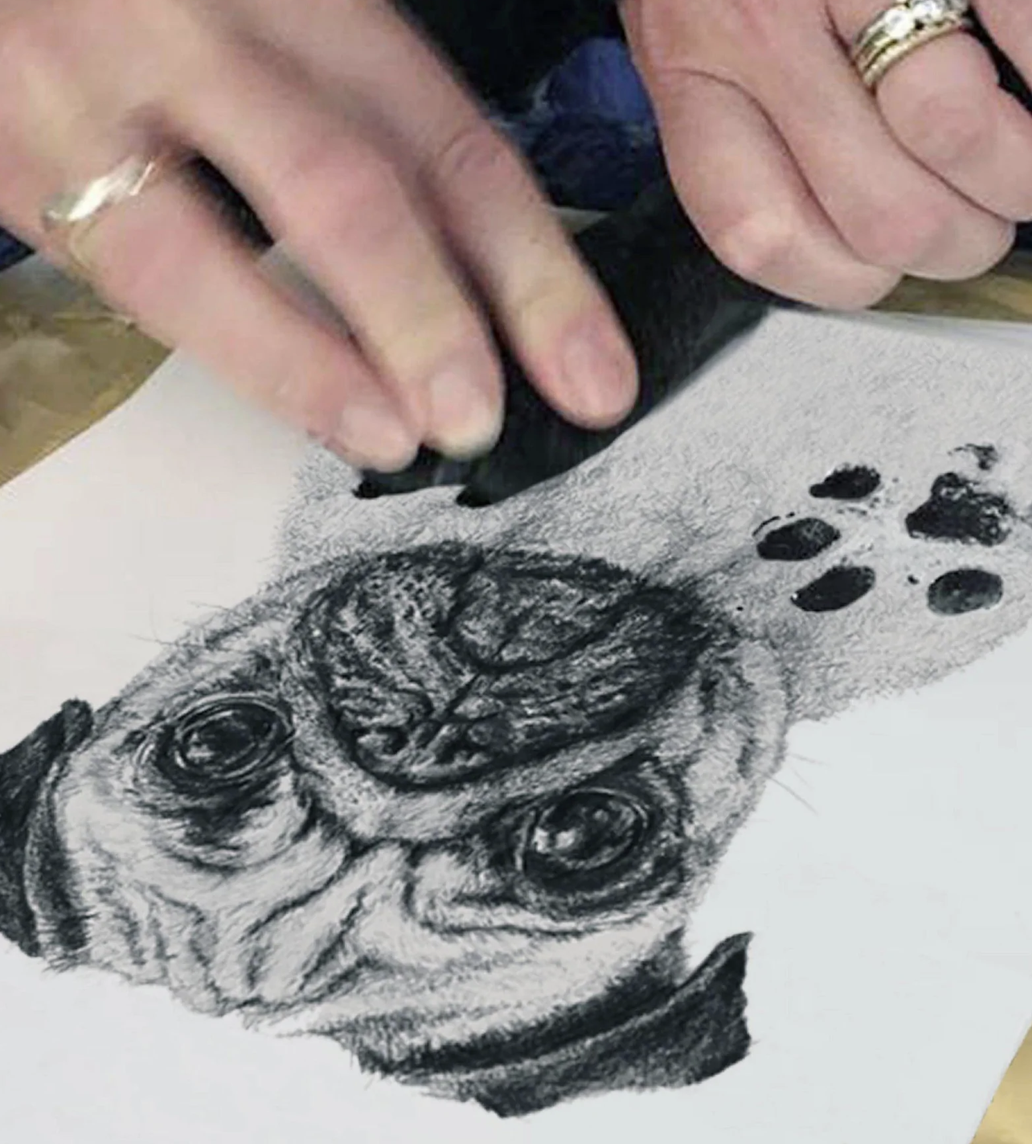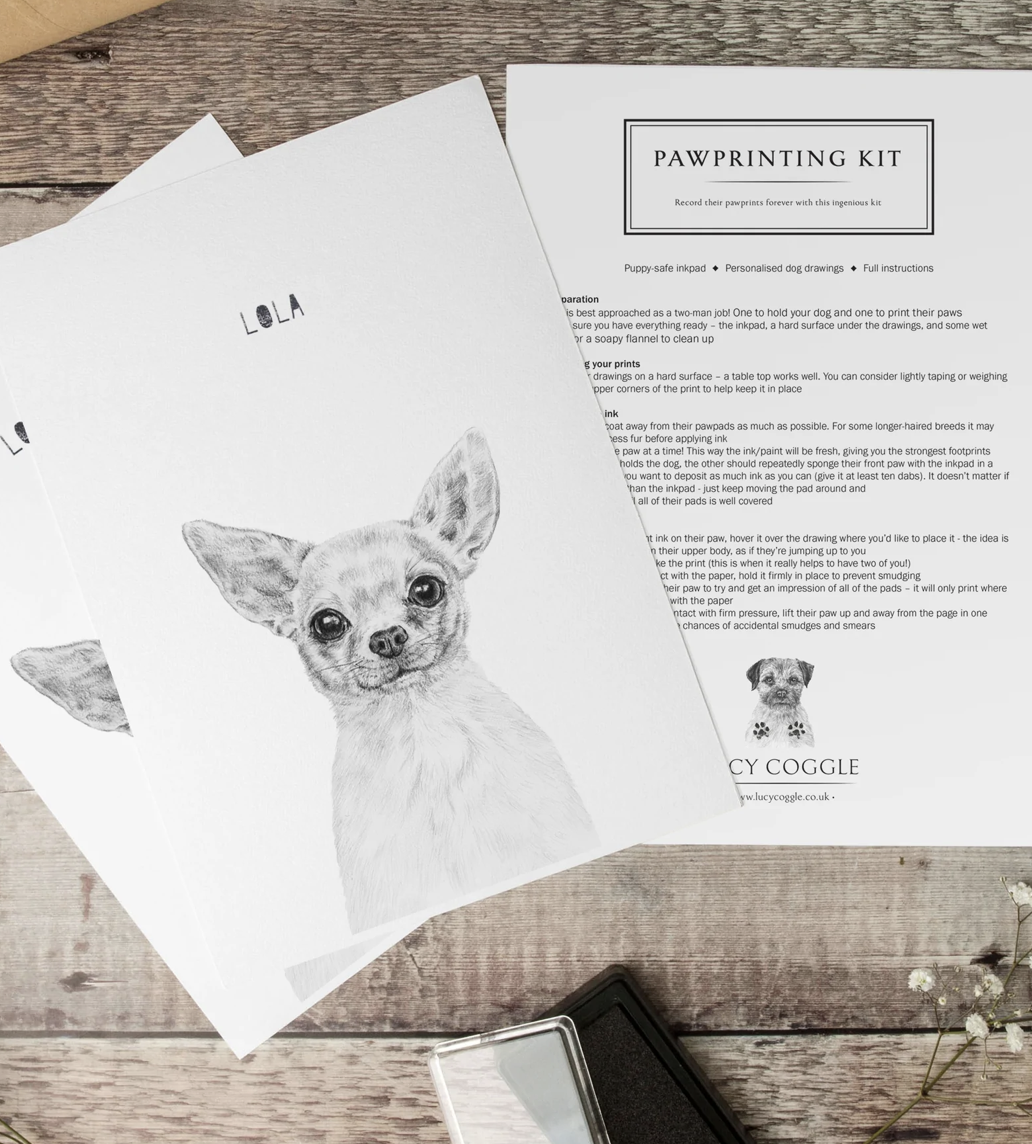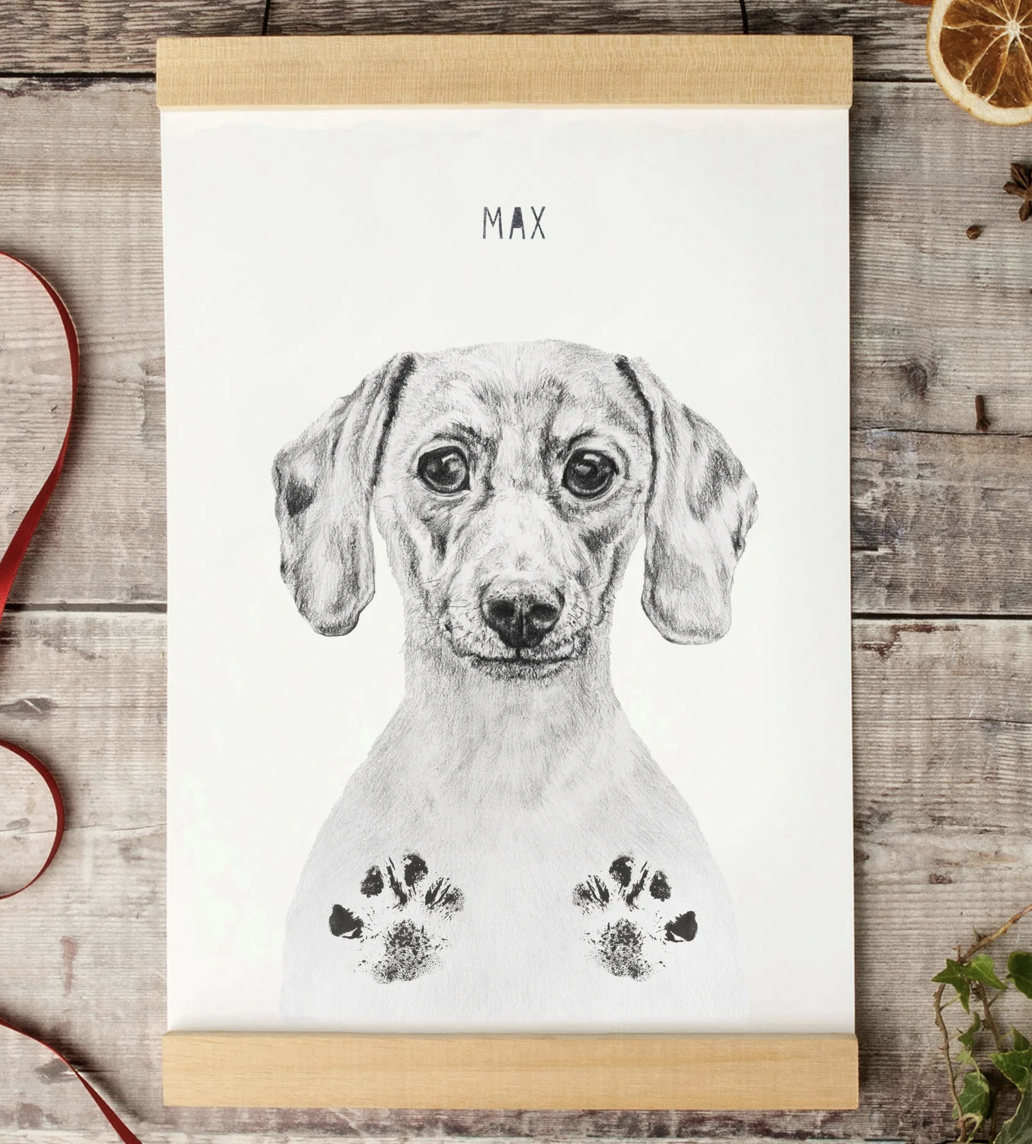 AUTO WIN – Personalised Paw Print Keepsake Kit
Description
AUTO WIN – Personalised Paw Print Keepsake Kit
This adorable dog paw print kit will make precious memories to keep forever. You can choose to personalise the drawings with with their name, then add their paws to make a unique portrait!
A truly original keepsake for dog lovers, this kit contains everything you need to make a fantastic record of your fur baby: two prints, a doggy-safe inkpad, and full instructions for adding their paw prints. The prints are based on original drawings of the breed and can be personalised with their name and, obviously, their paw prints!
Includes a magnetic oak picture hanger so you'll have everything you need to make and hang your prints straight away.
WINNER CHOOSES 1 X DOG PAW PRINT KIT OUT OF THE FOLLOWING BREEDS:
Dachschund, Cocker Spaniel, Whippet, Pug, French Bulldog, Beagle, Border Terrier, Chihuahua
| Winner Name | Ticket Number | Draw Date |
| --- | --- | --- |
| Steph Sutherland | 53 | 30/01/2023 |
| Ticket Number | Date | Name |
| --- | --- | --- |
| 2 | 2023-01-30 19:26:20 | Sharon Smith |
| 3 | 2023-01-30 18:11:55 | Katie Davidson |
| 4 | 2023-01-30 14:49:54 | Steph Sutherland |
| 6 | 2023-01-30 19:48:49 | Nicola Trafford |
| 7 | 2023-01-30 16:39:21 | Caroline Pottinger |
| 10 | 2023-01-30 20:46:09 | Grace Marshall |
| 11 | 2023-01-30 20:41:22 | Ella Cose |
| 12 | 2023-01-30 20:41:22 | Ella Cose |
| 15 | 2023-01-30 19:44:01 | Sandra Kettell |
| 16 | 2023-01-27 08:14:41 | Matthew Hesford |
| 17 | 2023-01-30 18:17:22 | Abbie Cook |
| 18 | 2023-01-30 18:11:55 | Katie Davidson |
| 21 | 2023-01-30 19:09:49 | LJ Storer |
| 24 | 2023-01-30 17:18:49 | Hannah Cheeseworth |
| 26 | 2023-01-30 10:27:36 | Paula Carter |
| 29 | 2023-01-30 18:11:55 | Katie Davidson |
| 30 | 2023-01-30 17:19:14 | Becci Vayle |
| 32 | 2023-01-30 21:59:43 | Francesca Janes |
| 33 | 2023-01-30 20:33:05 | Chelsea White |
| 34 | 2023-01-29 20:54:40 | Louise Street |
| 41 | 2023-01-30 20:46:09 | Grace Marshall |
| 42 | 2023-01-30 18:33:46 | Nicola Bird |
| 43 | 2023-01-30 18:52:20 | Gail. Gilbert. |
| 45 | 2023-01-30 20:46:09 | Grace Marshall |
| 48 | 2023-01-27 08:14:41 | Matthew Hesford |
| 52 | 2023-01-30 21:32:37 | Jack Stiff |
| 53 | 2023-01-30 14:49:54 | Steph Sutherland |
| 56 | 2023-01-30 20:33:05 | Chelsea White |
| 57 | 2023-01-30 17:19:14 | Becci Vayle |
| 58 | 2023-01-30 14:43:43 | Casey Bearne |
| 68 | 2023-01-30 20:33:05 | Chelsea White |
| 70 | 2023-01-30 18:30:29 | Vanessa Gale |
| 71 | 2023-01-26 22:00:19 | Kelly Dowrick |
| 74 | 2023-01-30 18:49:08 | Jamie Smith |
| 75 | 2023-01-30 21:50:51 | Dannie Flynn |
| 78 | 2023-01-30 20:41:22 | Ella Cose |
| 82 | 2023-01-30 18:52:20 | Gail. Gilbert. |
| 83 | 2023-01-30 20:33:05 | Chelsea White |
| 84 | 2023-01-28 12:18:58 | Jade Barker |
| 89 | 2023-01-30 19:36:14 | Kelly Dowrick |
| 94 | 2023-01-30 18:54:51 | Kate Sheriff |
| 99 | 2023-01-30 14:40:00 | Zoe Fowler |
| 100 | 2023-01-30 20:46:09 | Grace Marshall |