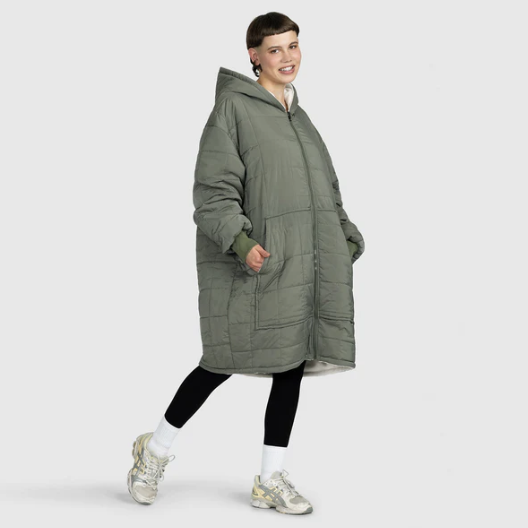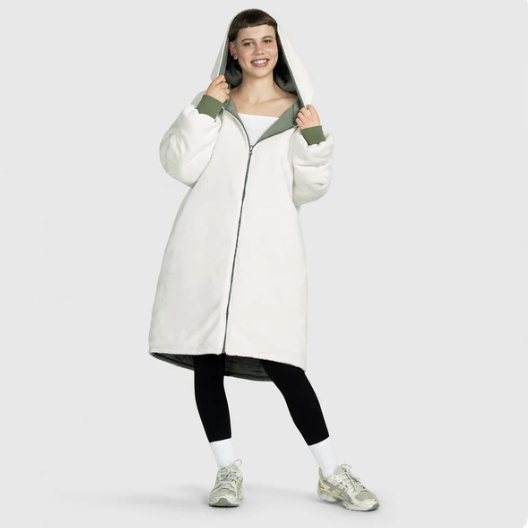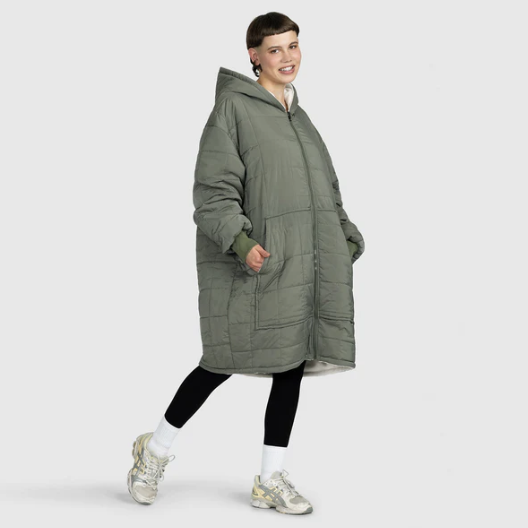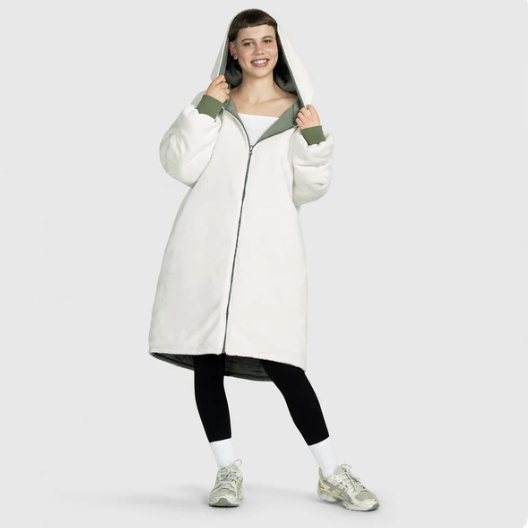 AUTO WIN – Khaki Zip Through Outdoor Oodie – 16/11
Description
AUTO WIN – Khaki Zip Through Outdoor Oodie – 16/11
AUTO WIN – NO LIVE DRAW – WINNER WILL BE CONTACTED WITHIN 24 HOURS
–The Khaki Zip Through Outdoor Oodie is ideal for getaways and fun in the great outdoors. Fuel your sense of adventure and experience unmatched comfort. This classic colourway makes this Oodie a great choice for everyday wear. 
– Perfect for camping trips, sporting events or walking the dog on those crisp mornings.  
– Available in two sizes: S-L (same length but smaller circumference to standard Oodie), and our regular oversized Oodie fit based on 6XL hoodie sizing. 
Winner chooses colour and size.
| Winner Name | Ticket Number | Draw Date |
| --- | --- | --- |
| Amanda Moore | 18 | 16/11/2023 |
| Ticket Number | Date | Name |
| --- | --- | --- |
| 3 | 2023-11-16 15:02:08 | Thea Warren |
| 9 | 2023-11-16 15:02:08 | Thea Warren |
| 10 | 2023-11-16 13:08:45 | Jane Hasni |
| 13 | 2023-11-16 15:11:43 | Sarah jane Glover |
| 14 | 2023-11-16 16:11:55 | Pauline Brown |
| 18 | 2023-11-16 16:10:11 | Amanda Moore |
| 20 | 2023-11-16 17:12:08 | Gemma lewis |
| 22 | 2023-11-16 10:10:03 | Pauline Brown |
| 23 | 2023-11-16 15:08:35 | R gubby |
| 26 | 2023-11-16 17:14:46 | Natalie Carey |
| 27 | 2023-11-16 12:01:41 | Kylie Strang |
| 28 | 2023-11-16 16:46:49 | Joe Burford |
| 31 | 2023-11-16 15:02:08 | Thea Warren |
| 32 | 2023-11-16 15:02:08 | Thea Warren |
| 36 | 2023-11-16 15:02:08 | Thea Warren |
| 42 | 2023-11-16 17:26:28 | Lucy M |
| 43 | 2023-11-16 13:34:14 | Jade Ryan |
| 44 | 2023-11-16 16:47:48 | Simon Bamford |
| 45 | 2023-11-16 16:36:40 | Emma Bartlett |
| 48 | 2023-11-16 17:34:21 | Charlotte Crispin |
| 49 | 2023-11-16 16:10:11 | Amanda Moore |
| 54 | 2023-11-16 16:11:55 | Pauline Brown |
| 56 | 2023-11-16 16:05:06 | Liz Jones |
| 57 | 2023-11-16 17:23:50 | Antonia Wilson |
| 58 | 2023-11-15 23:24:37 | Ayesha Davies |
| 59 | 2023-11-16 12:18:42 | Ayesha Davies |
| 60 | 2023-11-16 11:38:14 | M Barratt |
| 61 | 2023-11-16 12:40:39 | Sam Fitzsimmons |
| 68 | 2023-11-16 10:10:03 | Pauline Brown |
| 73 | 2023-11-11 16:18:34 | Alison Holwell |
| 76 | 2023-11-10 21:36:39 | Diane Fox |
| 77 | 2023-11-15 16:25:27 | Miriam Jordan |
| 79 | 2023-11-15 23:24:37 | Ayesha Davies |
| 81 | 2023-11-16 15:02:08 | Thea Warren |
| 82 | 2023-11-16 15:02:08 | Thea Warren |
| 86 | 2023-11-16 16:46:49 | Joe Burford |
| 87 | 2023-11-16 17:18:18 | Kelly Clarke-booth |
| 89 | 2023-11-16 17:41:53 | Ann Atkinson |
| 90 | 2023-11-16 12:18:42 | Ayesha Davies |
| 91 | 2023-11-15 22:33:45 | Emma & lee |
| 92 | 2023-11-16 12:31:33 | Linda Green |
| 93 | 2023-11-16 13:14:44 | Mandy Adams |
| 95 | 2023-11-16 15:03:45 | Ma Roberts |
| 98 | 2023-11-16 10:10:03 | Pauline Brown |
| 106 | 2023-11-16 15:02:08 | Thea Warren |
| 108 | 2023-11-16 16:13:51 | Emma & lee |