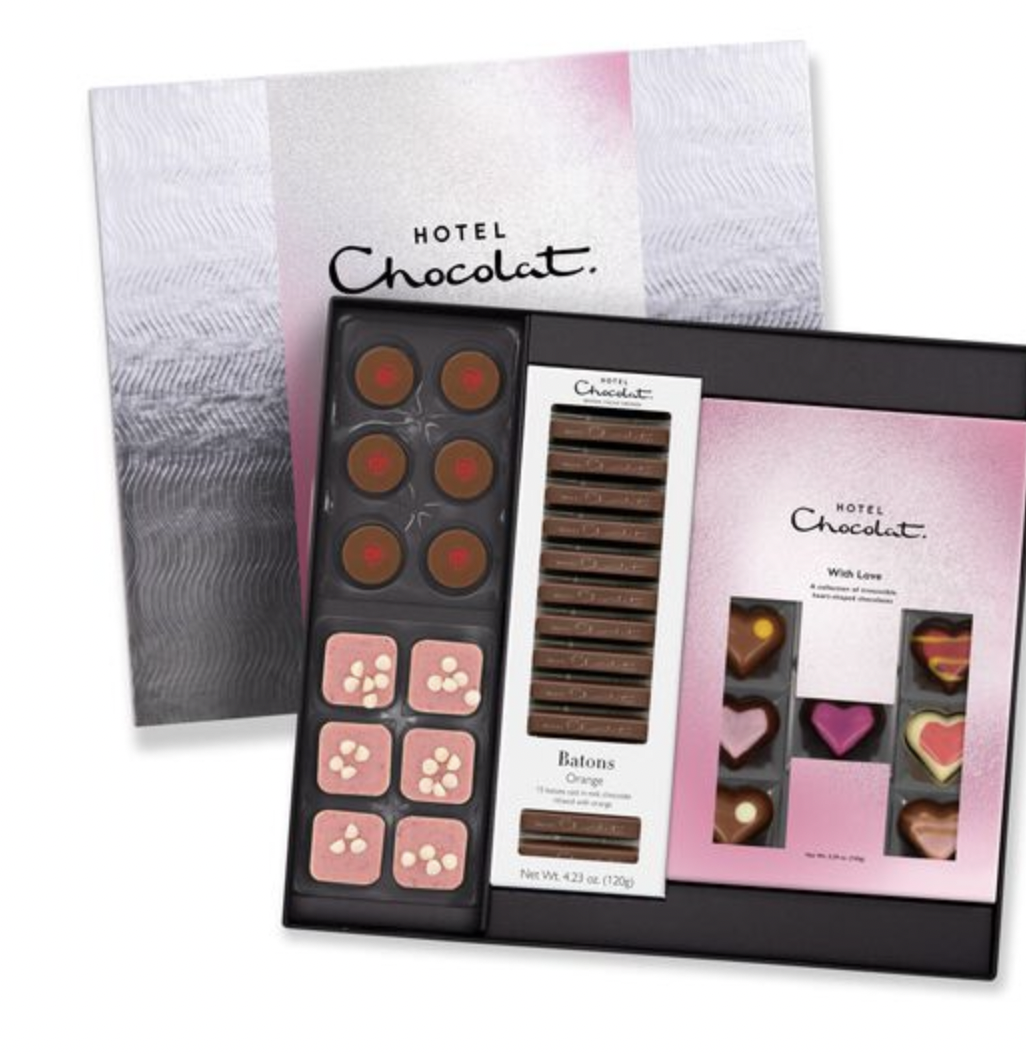 AUTO WIN – HOTEL CHOCOLAT Valentine's Just for You Collection
Description
AUTO WIN – HOTEL CHOCOLAT Valentine's Just for You Collection
AUTO WIN – NO LIVE DRAW – WINNER WILL BE CONTACTED ON MONDAY
Some of our best-loved recipes, with a flourish of Valentine's favourites. Brimming with irresistible heart-shaped chocolates and elegant solid chocolate Batons; all presented in a ready-to-gift box that's every bit as beautiful as its contents, free from plastic and designed to last long after the last chocolate has been savoured…? ?
This Valentine's Day, treat someone special to something just for them. This carefully curated collection brings together some of our finest chocolates in an elegant gift box – no need to wrap.?
Inside the box they'll discover a With Love H-box: a selection of 14 delicate heart-shaped chocolates filled with caramels, pralines and more.??
They'll also find two delightfully fruity selections of 6 filled chocolates. Strawberry Cheesecake: cheesecake tang layered with strawberry cream; Raspberry Smoothie: pressed raspberries blended with cream and sealed in milk chocolate.??
Finally, an elegant box of Orange Batons, creamy milk chocolate infused with orange. Our solid chocolate Batons are carefully designed to be the perfect way to experience the tasting notes in all our chocolate grades. Their elegant size and smooth curves make them ideal for nibbling, savouring and sharing.
Maximum tickets per user: 20
| Ticket Number | Date | Name |
| --- | --- | --- |
| 4 | 2023-02-01 11:59:26 | Emma Whitfield |
| 10 | 2023-01-31 18:12:04 | Samantha Collett |
| 11 | 2023-02-01 20:45:21 | Jo Clarke |
| 19 | 2023-01-31 18:12:04 | Samantha Collett |
| 27 | 2023-01-31 14:21:19 | Natasha Labrum |
| 30 | 2023-01-31 20:21:41 | Lisa Green |
| 46 | 2023-02-01 11:59:26 | Emma Whitfield |
| 99 | 2023-01-31 14:21:19 | Natasha Labrum |
| 106 | 2023-02-01 11:59:26 | Emma Whitfield |