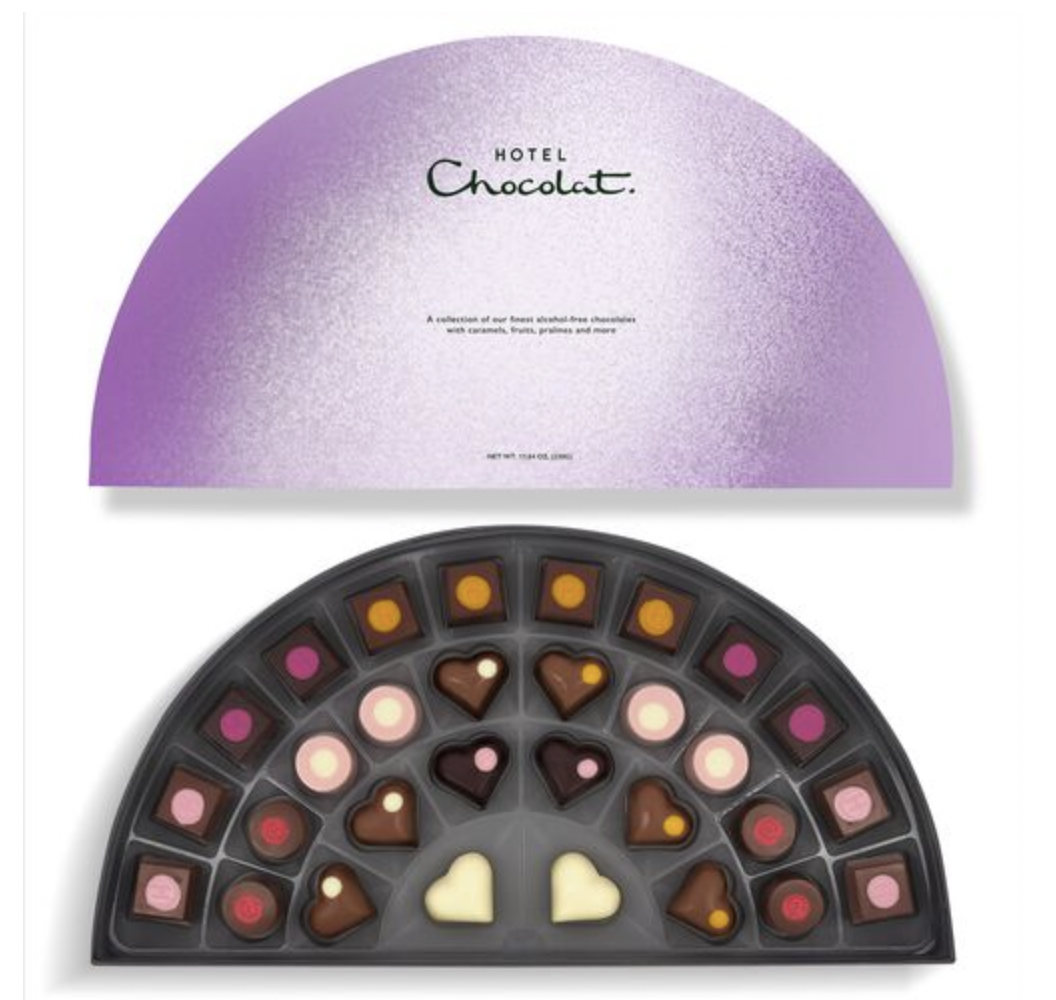 AUTO WIN – Hotel Chocolat Made with Love Chocolate Collection
Description
AUTO WIN – Hotel Chocolat Made with Love Chocolate Collection
AUTO WIN – NO LIVE DRAW – WINNER WILL BE CONTACTED NEXT DAY
Each of the 30 chocolates in this collection has been handpicked with love by our talented chocolatiers. Featuring 10 irresistible recipes, Made With Love is the perfect gift for someone special. Whether you present them to your partner, treat a friend, or simply fancy a little self-care indulgence, these opulent delights are sure to leave your recipient feeling all warm and fuzzy.
With fillings of nutty praline, smooth ganache, and gooey caramel, there's something to suit every mood. Our signature milk, dark, and white chocolate grades ensure all tastes are catered for.
Salted Caramel, and Vanilla Ganache bring classic flavour profiles we all know and love. Meanwhile, nut-lovers are sure to appreciate the malty notes of our Pistachio Praline, and the creaminess of our Cashew Praline Heart
Those who can't get enough of vibrant fruity flavours will adore our Raspberry Ganache. The refreshing zing of real raspberry is tempered by cream and melt-in-the-mouth milk chocolate. You'll also find our delectable Honey Peach Heart. Bite into a casing of creamy white chocolate to reveal a centre of refreshing white peach compote with a soft honey caress.
As with all our chocolates, the Made With Love collection includes only natural ingredients to ensure the most authentic flavours. Experience the bliss of real fruit and premium chocolate made from the finest ethically-grown cacao.
Maximum tickets per user: 10
| Ticket Number | Date | Name |
| --- | --- | --- |
| 10 | 2023-01-31 18:12:04 | Samantha Collett |
| 18 | 2023-01-28 18:00:43 | Amanda Ruddenham |
| 19 | 2023-01-31 18:12:04 | Samantha Collett |
| 22 | 2023-01-28 18:01:37 | Ceri Hall |
| 27 | 2023-01-31 14:21:19 | Natasha Labrum |
| 31 | 2023-02-01 23:00:24 | Zoe Charlton |
| 33 | 2023-01-31 20:21:41 | Lisa Green |
| 41 | 2023-02-01 20:46:06 | Julie Cleave |
| 47 | 2023-02-01 23:00:24 | Zoe Charlton |
| 77 | 2023-01-31 09:52:48 | Louise Davis |