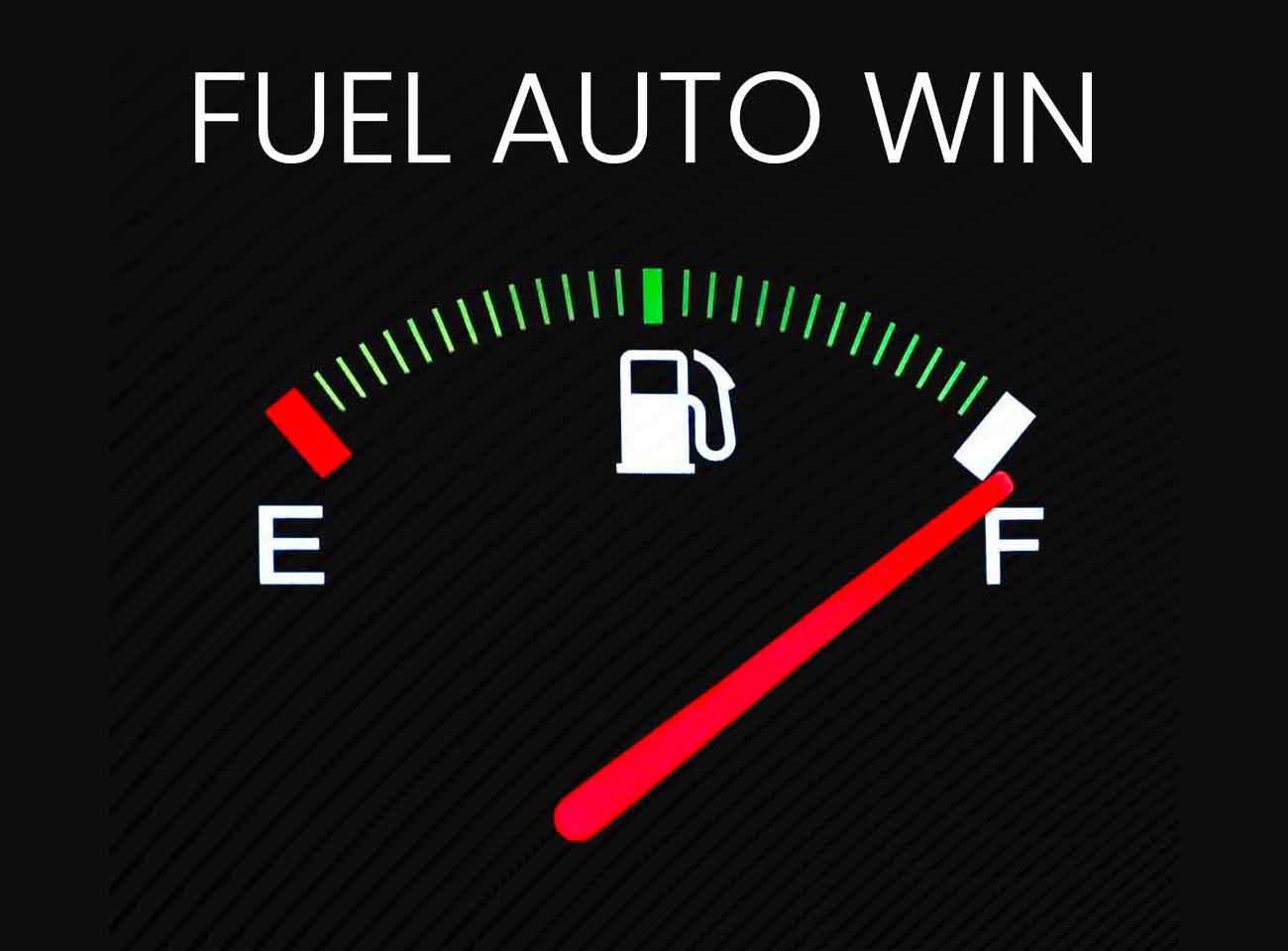 AUTO WIN £100 FUEL FOR 99P – SATURDAY 27/8
Description
WIN £100 FUEL FOR 99P
There is no live draw for this competition. The winner is automatically selected when all the tickets are sold or the timer runs out (whichever comes first).
We never extend a competition and we draw a winner regardless of ticket sales.
The winner will be contacted after the draw.
Don't forget to follow our facebook group and page for draw updates:
Good luck.
| Winner Name | Ticket Number | Draw Date |
| --- | --- | --- |
| S H | 67 | 27/08/2022 |
| Ticket Number | Date | Name |
| --- | --- | --- |
| 1 | 2022-08-26 19:08:44 | Sonia Holden |
| 2 | 2022-08-26 20:48:53 | g Mv |
| 3 | 2022-08-26 17:38:24 | Karen Shinner |
| 4 | 2022-08-26 18:58:32 | Kelly Clarke-booth |
| 5 | 2022-08-26 18:59:28 | Stacey Vallance |
| 6 | 2022-08-25 23:41:50 | Riddock Suzanne |
| 7 | 2022-08-26 16:08:26 | Mark Lofthouse |
| 8 | 2022-08-25 23:41:50 | Riddock Suzanne |
| 9 | 2022-08-26 12:54:48 | PATRICK Mills |
| 10 | 2022-08-24 16:12:53 | Heather Baker |
| 11 | 2022-08-26 21:20:55 | Lucy Mulligan |
| 12 | 2022-08-26 16:08:26 | Mark Lofthouse |
| 13 | 2022-08-24 23:21:51 | Mark Pease |
| 14 | 2022-08-26 16:08:26 | Mark Lofthouse |
| 15 | 2022-08-26 14:48:05 | Mandy Cove |
| 16 | 2022-08-26 19:01:14 | Christine Scarbrough |
| 17 | 2022-08-26 20:02:06 | Jenny King |
| 18 | 2022-08-26 12:00:29 | Danielle Potter |
| 19 | 2022-08-24 23:21:51 | Mark Pease |
| 20 | 2022-08-26 06:43:33 | Rachel Salloway |
| 21 | 2022-08-26 20:48:53 | g Mv |
| 22 | 2022-08-25 14:48:27 | Lekel North |
| 23 | 2022-08-25 14:48:27 | Lekel North |
| 24 | 2022-08-26 19:08:44 | Sonia Holden |
| 25 | 2022-08-26 11:51:39 | Tia Etches |
| 26 | 2022-08-26 19:08:47 | Pauline Mills |
| 27 | 2022-08-25 21:18:12 | Katie Kelly |
| 28 | 2022-08-24 23:21:51 | Mark Pease |
| 29 | 2022-08-26 16:08:26 | Mark Lofthouse |
| 30 | 2022-08-25 23:41:50 | Riddock Suzanne |
| 31 | 2022-08-24 16:12:53 | Heather Baker |
| 32 | 2022-08-26 19:29:27 | Hayley Morris |
| 33 | 2022-08-26 21:43:51 | Joanne Doyle |
| 34 | 2022-08-26 16:08:26 | Mark Lofthouse |
| 35 | 2022-08-25 22:43:31 | Nicola Naylor |
| 36 | 2022-08-26 19:08:44 | Sonia Holden |
| 37 | 2022-08-25 21:51:32 | Kerry Roach |
| 38 | 2022-08-26 08:31:19 | Darryl Waters |
| 39 | 2022-08-24 23:21:51 | Mark Pease |
| 40 | 2022-08-26 21:26:17 | Georgia L |
| 41 | 2022-08-26 20:20:39 | Samantha Grice |
| 42 | 2022-08-26 12:00:29 | Danielle Potter |
| 43 | 2022-08-24 23:21:51 | Mark Pease |
| 44 | 2022-08-24 23:21:51 | Mark Pease |
| 45 | 2022-08-27 06:02:47 | Usher Prowse |
| 46 | 2022-08-26 18:52:57 | Louise Sparks |
| 47 | 2022-08-26 19:08:47 | Pauline Mills |
| 48 | 2022-08-26 20:49:18 | Raymond Burgess |
| 49 | 2022-08-25 23:41:50 | Riddock Suzanne |
| 50 | 2022-08-26 11:12:55 | Heather Kelly |
| 51 | 2022-08-24 23:21:51 | Mark Pease |
| 52 | 2022-08-26 19:08:44 | Sonia Holden |
| 53 | 2022-08-26 15:16:06 | Rachel Gilbert |
| 54 | 2022-08-26 16:01:51 | Amy Beresford |
| 55 | 2022-08-26 17:33:14 | Andrea Sikorjakova |
| 56 | 2022-08-26 06:43:33 | Rachel Salloway |
| 57 | 2022-08-26 19:08:47 | Pauline Mills |
| 58 | 2022-08-24 23:21:51 | Mark Pease |
| 59 | 2022-08-26 19:08:44 | Sonia Holden |
| 60 | 2022-08-26 19:33:48 | Hannah Harrison-scott |
| 61 | 2022-08-27 00:01:18 | Sharon Hobday |
| 62 | 2022-08-26 20:26:52 | Lee Mayo |
| 63 | 2022-08-26 19:08:44 | Sonia Holden |
| 64 | 2022-08-26 20:42:25 | Elaine Lipscombe |
| 65 | 2022-08-26 12:00:29 | Danielle Potter |
| 66 | 2022-08-26 18:39:28 | Angela Mayo-Carroll |
| 67 | 2022-08-26 19:08:44 | Sonia Holden |
| 68 | 2022-08-24 18:15:28 | Gordon Harris |
| 69 | 2022-08-24 23:21:51 | Mark Pease |
| 70 | 2022-08-26 19:42:17 | Lea Painter |
| 71 | 2022-08-26 19:21:57 | Liam ashwelll |
| 72 | 2022-08-26 20:26:52 | Lee Mayo |
| 73 | 2022-08-26 17:01:20 | Debbie Dawson-healy |
| 74 | 2022-08-26 11:31:47 | Emma Davies |
| 75 | 2022-08-26 08:45:25 | Linda Beer |
| 76 | 2022-08-27 00:01:18 | Sharon Hobday |
| 77 | 2022-08-27 06:38:25 | Rebekah Roach |
| 78 | 2022-08-26 08:31:19 | Darryl Waters |
| 79 | 2022-08-26 18:12:11 | Lisa Walker |
| 80 | 2022-08-26 21:49:36 | Annette M |
| 81 | 2022-08-26 18:17:01 | Martyn Down |
| 82 | 2022-08-26 19:38:05 | Mandy Blake-Burke |
| 83 | 2022-08-26 17:56:05 | Jeanette Glynn |
| 84 | 2022-08-26 20:40:40 | Cara Baker |
| 85 | 2022-08-25 21:33:03 | Deanne Melhuish |
| 86 | 2022-08-26 19:08:44 | Sonia Holden |
| 87 | 2022-08-25 23:48:27 | Riddock Suzanne |
| 88 | 2022-08-27 06:38:25 | Rebekah Roach |
| 89 | 2022-08-26 20:26:52 | Lee Mayo |
| 90 | 2022-08-25 21:51:32 | Kerry Roach |
| 91 | 2022-08-26 19:45:43 | Martha Peart |
| 92 | 2022-08-26 18:05:01 | John Huteson |
| 93 | 2022-08-26 23:23:28 | Victoria Porter |
| 94 | 2022-08-27 06:41:38 | Rebekah Roach |
| 95 | 2022-08-26 12:00:29 | Danielle Potter |
| 96 | 2022-08-26 08:12:39 | Tina Gates |
| 97 | 2022-08-27 01:50:24 | Cook Benjamin |
| 98 | 2022-08-24 23:21:51 | Mark Pease |
| 99 | 2022-08-26 16:08:26 | Mark Lofthouse |
| 100 | 2022-08-26 19:08:44 | Sonia Holden |